Women play a huge role in the content we create at Feast and Field, and many of the brands we cover here were created by women who wanted to make a difference in the American culinary landscape. Here are six savvy entrepreneurs selling items we love.
---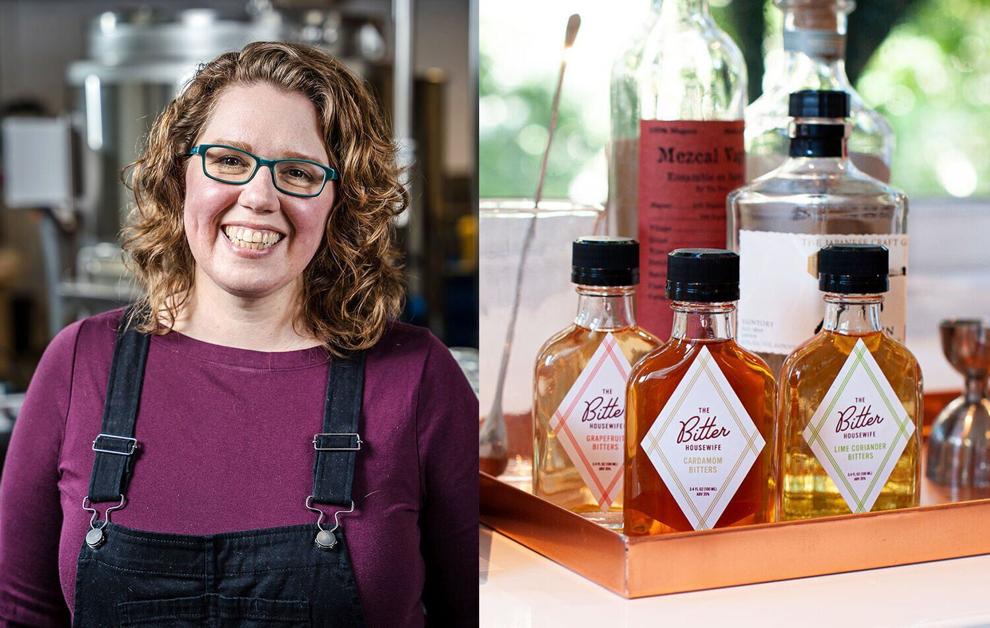 Genevieve Brazelton
One of our all-time favorite profiles on Feast and Field, Brazelton is a woman on a mission. She started her craft bitters business, The Bitter Housewife, when she couldn't find any products that catered to her and her circle of "well-educated, food-savvy" female friends who loved whiskey, wine and talking about it.  
With its tongue-in-cheek name and unpretentious philosophy, The Bitter Housewife has succeeded in its mission to bring bitters to a wider audience. Now based in Portland, Oregon, the award-winning business offers seven flavors (including grapefruit, lime coriander and barrel-aged), and is working on more. In 2019, the company launched a line of zero-proof, zero-sugar canned Bitters & Soda drinks, which come in four flavors (aromatic, orange, grapefruit and cardamom) and can be enjoyed on their own for a nonalcoholic sipper — or used as a mixer. Shop Bitter Housewife Products here.
---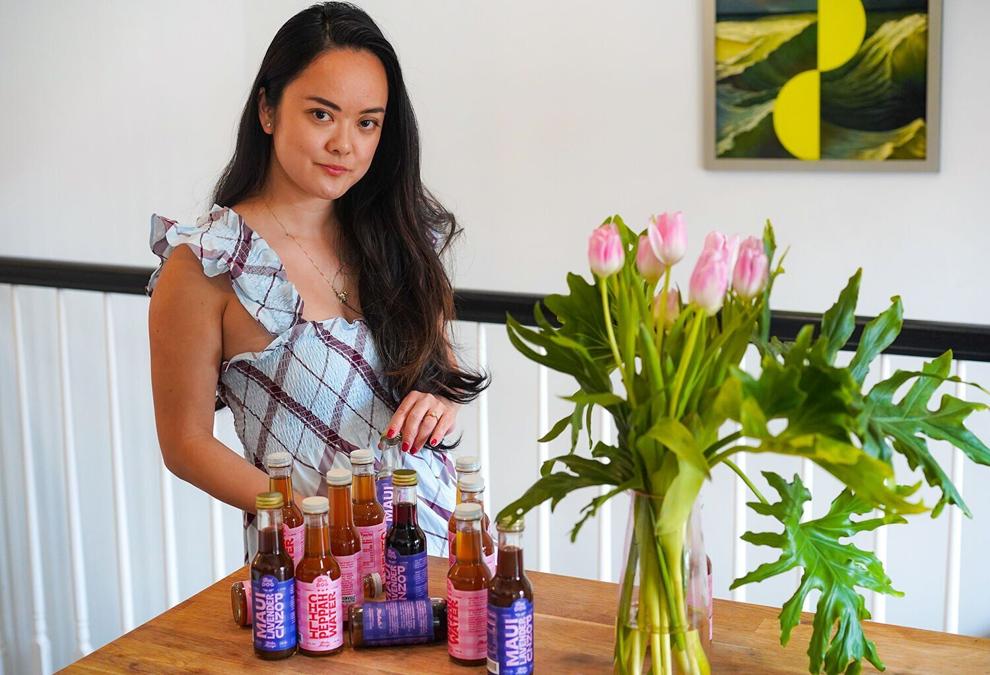 Kiki Aranita
Aranita has quite the story. The former owner of beloved Philadelphia brick-and-mortar restaurant, Poi Dog, Aranita made a pandemic pivot and scaled up production of three signature sauces after closing her popular restaurant that served Hawaiian fare.
(Side note: If you ever ate at Poi Dog's former Philadelphia storefront or its food truck, you've definitely tried Aranita's famous sauces, which are sweet, savory and incredibly delicious, depending on which one you try!) Aranita's amazing dishes and sauces propelled Poi Dog to receive two Best of Philly awards in 2014 and 2017.
When the pandemic forced her to close her brick-and-mortar businesses, Aranita set her sights on her award-winning sauces, now sold nationwide. And, yes, she plans to continue developing new lines of sauces. Lucky us. Shop Poi Dog products here.
---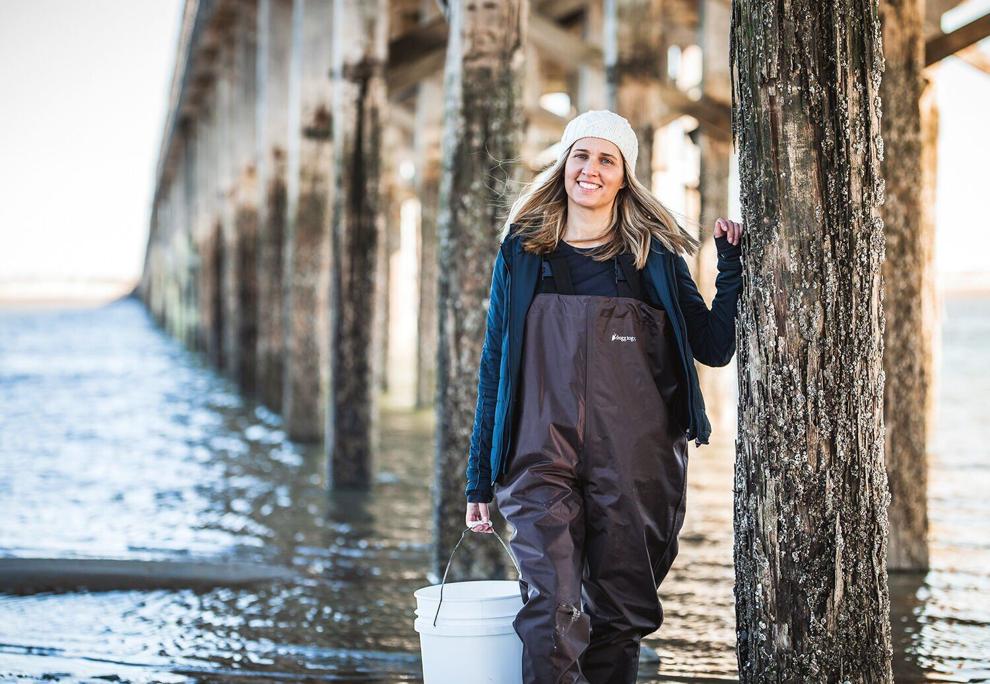 Lily Leedom
In 2018, Lily Leedom founded SalterieOne, an artisan sea salt company inspired by and sourced from Duxbury Bay, a pristine water source near her family's Massachusetts home. Leedom launched SalterieOne when her search for high-quality, domestically made, handcrafted sea salt yielded nothing worth tasting. Her thriving business now sells more than 20 sea salt-based products, including classic sea salts, innovative blends and delicious gift sets. Check out next week's issue for more about Leedom and SalterieOne. Shop Salterie One products here.
---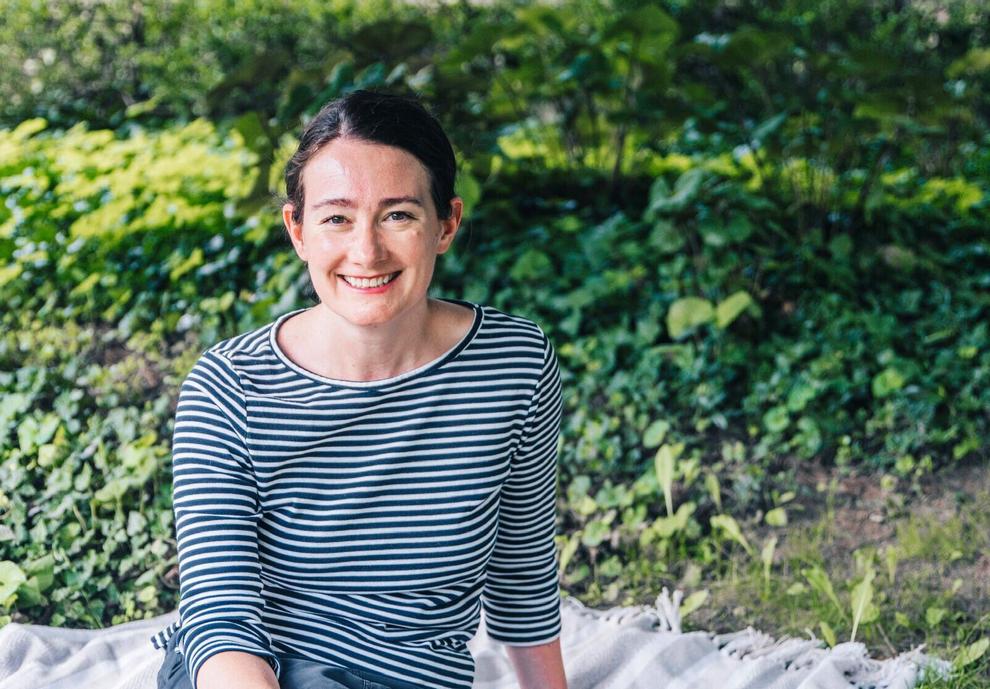 Maude Burns
When Maude Burns moved to upstate New York to be with her husband, she brought a suitcase full of beauty products. He, on the other hand, had used bar soap all his life for face, hair and body. When she arrived, he realized the shower shelf had more to offer when it came to grooming, but there weren't any products that spoke to him, a modern guy with straightforward taste. 
Burns, with her background in the NYC beauty industry, saw the opportunity to create a men's grooming brand designed for the stylish man who still knows how to get his hands dirty. Gentleman Farmer, a grooming brand dedicated to high-quality, clean and mindfully created products for values-driven men, was born. 
In developing the line, the couple knew it had to fit with their values using honest and organic ingredients and prioritizing sustainable packaging. As "gentleman" implies, the Gentleman Farmer is kind to others and the planet, which is why sustainable development and giving back are at the core of what they do. Shop Gentleman Farmer products here. 
---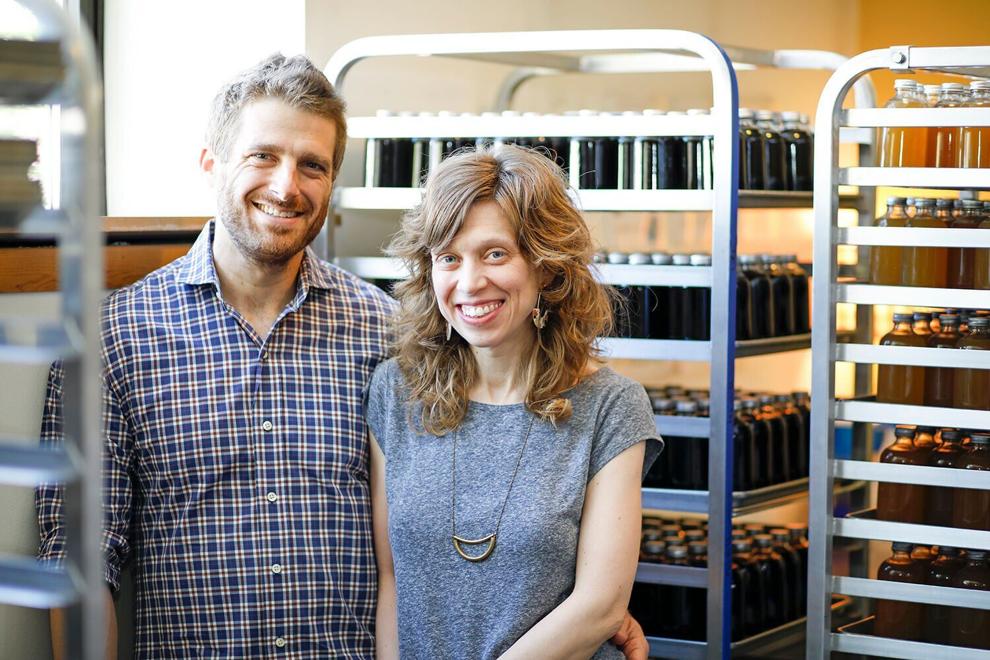 Clare Stoner Fehsenfeld
Stoner Fehsenfeld and her husband Matt are the founders of The Quince and Apple Company, a handcrafted line of artisan preserves, pickles, syrups and nuts located in the heart of Madison, Wisconsin. What started as a preserve-making side project for the couple is now a booming business focusing on gourmet jams, cocktail simple syrups,hand-packed pickles, and spiced and candied nuts.
Since launching in 2019, the business has grown and reserves now make up half the company's sales, with 25% from nuts, 15% from syrups and 10% froma new pickle line launched in 2021.  Clare, a trained musician, ensures the growth process represents the brand's ideals.
"We wanted to create a healthy and mindful place for us to work, and for our employees to work, when we got big enough," Clare says. "That's our purpose: to create a good place for our employees and great food that people like." Shop Quince and Apple products here.
---
Kiahna Malloy
Dynamic and inspirational, Malloy is the brains (and palate) behind Kreme & Krumbs, a small but growing artisanal ice cream company in Bloomfield, New Jersey. She makes all the ice cream from scratch in small batches from the finest ingredients, sourced both locally and nationally, and Malloy is planning to open new location in Montclair, New Jersey, this spring.
Launched in 2017, the Kreme & Krumbs menu offers an always-changing roster of bold flavors: strawberry with a jam swirl, raspberry vanilla chip, salted vanilla and caramel, milk and "kookies," chocolate deluxe (made with Valrhona chocolate) and bourbon pecan spiked with real bourbon. Malloy has novel ice cream flavors, such as Jersey Turnpike, her spin on rocky road and the addictive Krumb Stick, an ice cream drumstick crumbled into a vanilla base.
Kreme & Krumbs is also known for Malloy's unique take on ice cream sandwiches called "kremewiches." Instead of a cookie, Malloy sandwiches ice cream between two dainty slices of cake, small enough to eat one-handed. Popular flavors include the adorably packaged red velvet cake with vanilla bean cream cheese ice cream and confetti cake with sprinkles and Tahitian vanilla ice cream. Shop Kreme and Krumbs products here.