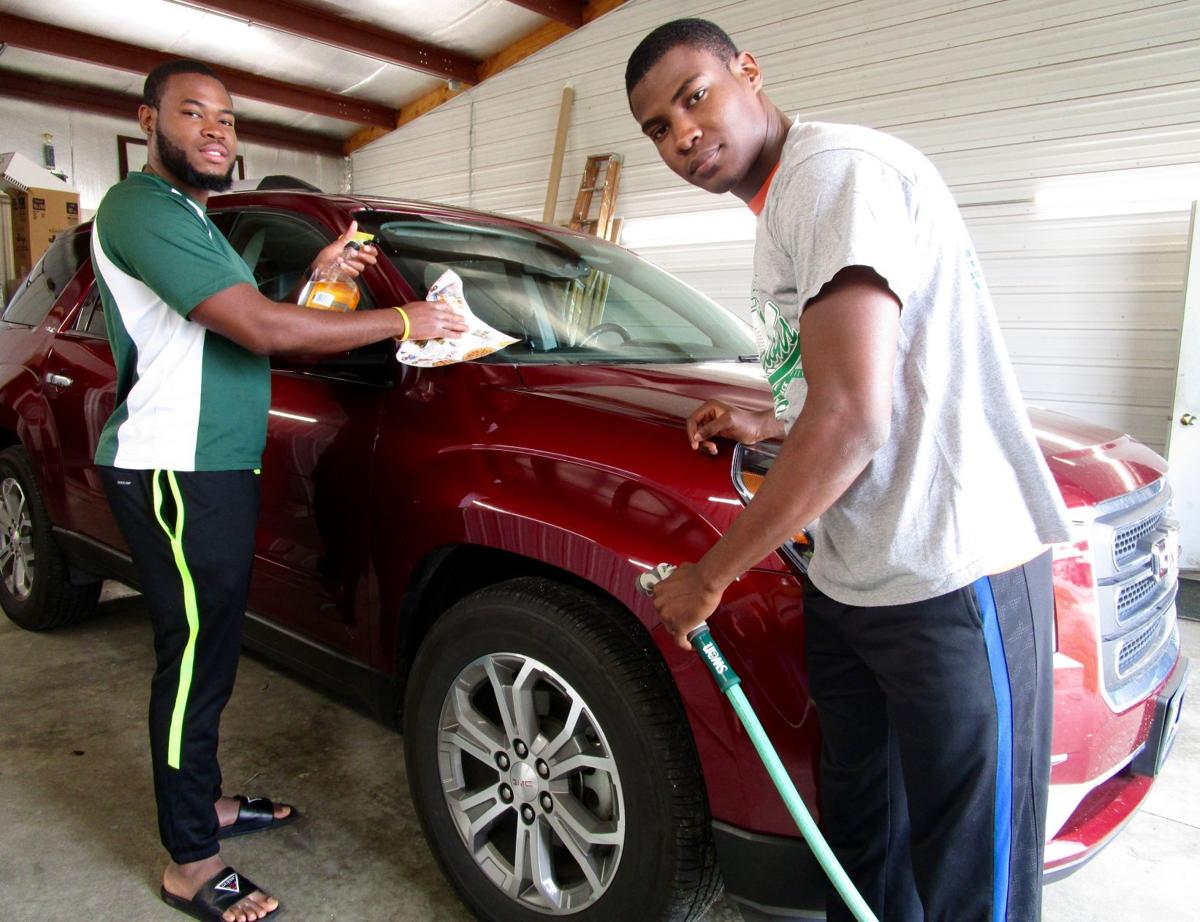 GENESEO — The Joseph brothers believe the Lord has a plan for them as long as they continue to put their trust in Him.
Kermann and Kervchy Joseph, both from Haiti, trust the Lord that they will be able to earn enough money to complete their education this fall at Kentucky Christian University in Grayson, Ky.
To fund their senior year of college, the two young men are offering a car/vehicle detailing service in exchange for donations to their education fund. Information about their vehicle detailing is available by calling 309-502-0028.
"We want to do something or offer a service in exchange for a donation toward our education," Kermann Joseph said.
They will detail any motor vehicle, cars, trucks and more, and also are available for onsite detailing when water and equipment are provided.
Appointments may be made by calling or texting Kervchy at 754-214-2888 or Kermann at 309-502-0028.
The brothers are living in the home of Karen Johnson, Geneseo, for the summer. Johnson and her son-in-law, Brett Decker, met the two young men while on a mission trip to Haiti with a team from their home church, Grace United Methodist Church in Geneseo.
Kermann Joseph was the interpreter for the work group during its time at the church and school established in Haiti by Grace Church.
He will be a senior at Kentucky Christian, where he is majoring in business accounting. Kervchy Joseph is also completing his senior year. He will earn a degree in business management.
Both young men plan to use the skills they are developing in helping the people of their homeland.
"Growing up as a citizen of Haiti, I never saw the country through the lens of poverty," Kervchy said. "Instead, I saw Haiti as a beautiful country with unfortunate people who are being taken advantage of by corrupt leaders. By pursuing a business career, I believe there are a lot of things that I can do to contribute to Haiti's economy and provide job opportunities for other people."
Kermann said: "I love Haiti and want to do something that will give others a chance to put food on their table. It is hurtful to see what parents are willing to do to put food on the table and to support their kids in a country where job opportunities are scarce."
Growing up in Haiti, they attended Sonlight Academy, an English-speaking preschool through high school.
The brothers claim scripture from Proverbs 16:3, "Commit to the Lord whatever you do, and He will establish your plans."
They said they chose that particular verse because they believe the Lord has a plan for them as long as they continue to trust in Him. When they graduated from high school in Haiti, they knew they wanted to further their education, but they had no idea of how that was going to happen.
They believe their faith in God, and believing in His plans for them, has enabled them to receive a college education in the United States.
The Joseph brothers are hoping to earn enough money this summer with their car detailing service to be able to finish their final year of college.