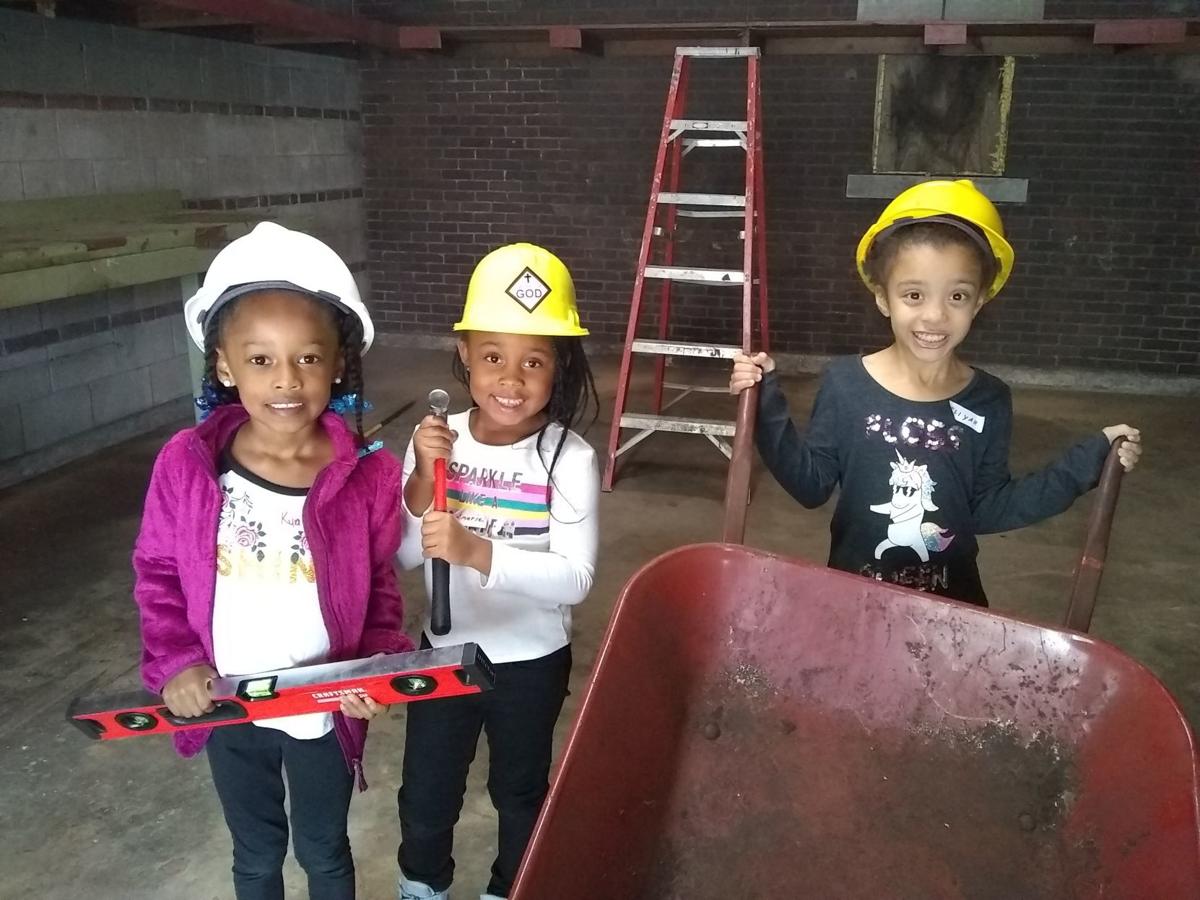 The repurposing of a former garage into additional space for students at the facility will allow enough room for all of the nonprofit's outreach programs to be held at one location.
Joyce Klopp, with the help of her husband, Cal, directs the outreach program, Hope at the BRICK House, Inc., (HBH) located at 1431 Ripley St., Davenport. BRICK is an acronym for "Building relationships in Christ's Kingdom."
"We are so grateful to have been able to use church space over the last few years so that more students were able to participate," Joyce Klopp said. "By having the garage space redone, we will be able to have the kids all under one roof, which means less time to travel and more time for programming, and that allows for more time for staff and volunteers to devote to building relationships with our students."
"Under Construction" is the theme for the upcoming annual banquet to benefit Hope at the BRICK House. The event is from 6:30 to 8 p.m. on Monday, Oct. 28, at St. Ambrose Rogalski Center, 518 West Locust St., Davenport.
"Our banquet will highlight the lives of some in our programs who are 'under construction' and how God changed their lives," Klopp said.
For more information about supporting the program and the annual banquet, contact 563-322-0382 or email ptank.hbh@gmail.com. The banquet includes a silent auction, complimentary buffet, testimonies and ministry updates and an opportunity to make a financial contribution.
The Klopps started the neighborhood meal and ministry program almost 10 years ago. In their mission to improve the overall quality of life in the neighborhood, the couple directs a Neighborhood Connections program that includes a neighborhood/family event that offers a meal with families and individuals living in the area on Friday nights.
"The evenings provide a positive atmosphere and strengthen neighborhood relationships and communication," Klopp said. "Our Friday evening events are made possible by church groups and families who commit on a monthly basis to provide a meal, activities and build relationships in the neighborhoods."
During the school year, there is an after-school program from 2:30 to 5 p.m. on Monday through Thursday for kindergarten through sixth-grade students who attend nearby schools. The program includes:
You have free articles remaining.
A meal served each evening.
Individualized tutoring, literacy assistance, computer skills training.
Speech and language enhancement in collaboration with St. Ambrose University Speech & Pathology Dept.
Healthy recreational activities.
Development of social and interpersonal relationship skills.
Opportunity to attend church club programs.
The Klopps moved into the brick house, with the goal of having families come and connect in the neighborhood.
"We moved into the building to be part of our neighborhood and serve here," Klopp said.
"Giving hope to individuals and families through spiritual, educational and community-based support" is the mission statement of HBH, which also has a vision statement of "To see every family loved and cared for."
"One of the longest connections in our neighborhood has been 'Donnie,' the car mechanic," Klopp said. "Forty-plus years ago, Donnie started repairing cars in the back yard of his home, one block away from the BRICK House. He was then invited to have a spot inside our garage to work, and he has been here, in the attached garage of our building, ever since."
Klopp said Donnie had been considered the "neighborhood watch," as he knew everyone in the neighborhood and they knew him.
"Not only has he maintained and repaired all of our ministry vehicles, but he has also helped hundreds of single parents and families keep their cars running, most of the time donating his labor, knowing many could not afford to pay," Klopp said. "It was very common to hear laughter and noise from the garage as Donnie's church friends regularly found a spot to lean on as they came to enjoy a laugh or two with him as he worked on many of their cars, as well."
Donnie has retired from his day job and his second home is in Mississippi, where he has moved to help look after his elderly mother, Klopp said.
It is the hope of the Klopps to completely repurpose the garage space into additional space for kids at the Brick House.
"Kidz under Construction" is part of the upcoming banquet theme as the event will feature singing by some of the kids who visit the BRICK House.
"Our kids will sing 'We're kidz under construction, our Father (God) the Builder has a master plan,' and another line is 'He's (God) still working on me to make me what I oughta be," Klopp said. "Our goal at HBH is to teach our kids what God wants in their life and how to live that life. We do that through Bible memory and lessons in addition to many activities. We are all under construction to be a new creation."
"That is what guests will hear at our upcoming banquet," she said. "There is still time to join us, and we are also seeking event sponsors who will help cover the cost of our night."