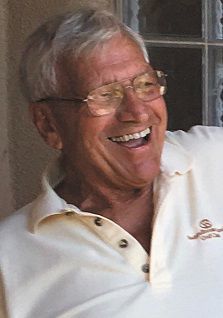 May 11, 1940-October 16, 2019
LAKE ELMO, Minn. — Wayne L. Krouse, 79, of Lake Elmo, Minn., formerly of the Quad-Cities, Dubuque, and Oro Valley, Ariz., passed away Wednesday, Oct. 16, 2019, at his home.
Funeral services will be 2 p.m. Wednesday, Oct. 23, at Wheelan-Pressly Funeral Home and Crematory, Milan. Visitation will be from 1 p.m. to service time Wednesday at the funeral home. Burial will follow in Preemption Cemetery. Memorials may be left to American Cancer Society.
You have free articles remaining.
Wayne was born May 11, 1940, in Rock Island County, the son of Arie and Alice (Gedling) Krouse. He married Dawnelle McCuskey on July 10, 1982, in Dubuque.
Mr. Krouse had been employed at Deere and Co. for 41 years, as an engineering manager, retiring in 2001.
His enjoyments included helping his neighbors, golf, and working in his yard.
Survivors include his wife of 37 years, Dawnelle Krouse; children, Ann Walczyk, Des Moines, Mike Krouse (Tommy Yee), Kailua, Hawaii, Amy Krouse (Kris Chapman), Denver, Colo., John Wilson (Anne), Eden Prairie, Minn.; grandchildren, Debra Walczyk, Marcus Walczyk, Sam Wilson, Madeline Wilson; siblings, Arlene Sparks (Russell), Maxine DeMoulin (Don); sister-in-law, Joanne Krouse.
He was preceded in death by his parents, Arie and Alice; brother, Marvin; and infant son, Russell.