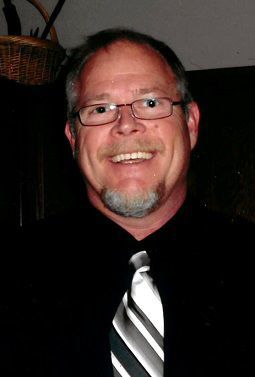 March 25, 1959-September 15, 2019
MOLINE — Thomas Timothy Anderson, 60, of Moline, died Sunday, Sept. 15, 2019, in Clarissa C. Cook Hospice House, Bettendorf, Iowa.
You have free articles remaining.
Services are 10 a.m. Wednesday at Trimble Funeral Home at Trimble Pointe, 701 12th Street, Moline, with Rev. Dan Cullett officiating. Burial is in Greenview Memorial Gardens. Following the burial, friends are invited to a luncheon at CityView Celebrations at Trimble Pointe. Visitation is 4 to 7 p.m. Tuesday at the funeral home. Memorials may be made to the Mississippi Valley Regional Blood Center.
Tim was born March 25, 1959, in Winfield, Ala., to Thomas Garlon and Clara Sue (Webster) Anderson. He graduated from Moline High School in 1977, and married Julie Myers on Jan. 29, 1994, in Moline. He was materials manager for Lift Systems, East Moline, for the past 23 years, and worked for Industrial Surplus from 1988 to 1996. Tim was a man of faith and a member of Edgewood Baptist Church, Rock Island, and was a 44-gallon platelet donor, giving blood every other Saturday for years. He enjoyed driving his late 60s Camaro at Cordova Drag Strip. Where others saw junk, Tim found value and was recycling before it was cool. He was a big Alabama Football fan. Most important to him was his family, who considered him "awesome."
Tim is survived by his wife, Julie; four children and spouses, Laura and Bill Stanley, of Sherrard, Sam and Mary-Alex Anderson, and Katie Anderson, all of Louisville, Ky., and Tommy Anderson, of Moline; four grandchildren, Wil, Asher, Ava and Charlotte; his mother, and stepfather, Clara and Ted Karlix, of Moline; and sisters, Kathy Smith, of Davenport, and Gloria Jane Anderson, of Moline. He was preceded in death by his father.
To plant a tree in memory of Thomas Anderson as a living tribute, please visit Tribute Store.