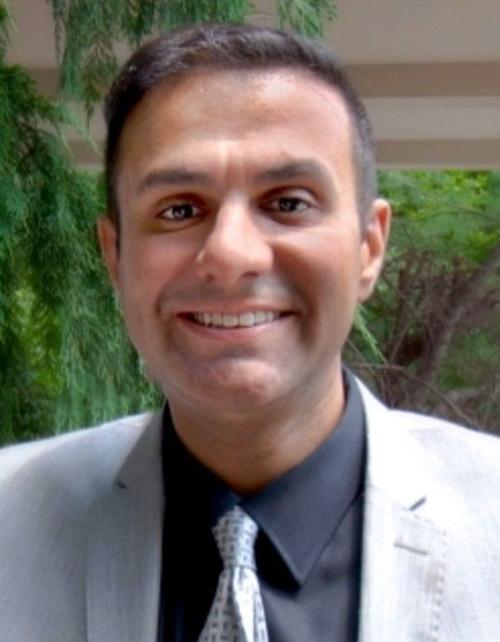 November 27, 1972-August 17, 2019
ROCK ISLAND — Suneel Kumar Chaudhry, MD, of Chicago, Ill., formerly of Rock Island, passed away at age 46 on Saturday, Aug. 17, 2019, at his home.
Visitation is 1 to 3 p.m. Saturday in the Horizon Room at Trimble Funeral Home at Trimble Pointe, 701 12th Street, Moline, followed by a funeral service and time of sharing at 3 p.m. Friends are then invited to join the family at a funeral luncheon at CityView Celebrations at Trimble Pointe. Cremation will take place at Trimble Crematory, and his cremated remains will be sent to India for burial.
You have free articles remaining.
Suneel was born on Nov. 27, 1972, in Toledo, Ohio, to Lalita Beniwal Chaudhry and Dewat Ram Chaudhry, MD. He was raised in Rock Island. He attended St. Katharine's-St. Mark's and graduated from Bettendorf High School, Bettendorf, in 1990 where he was a thespian and he took on roles in multiple plays. He was very outgoing, witty and sociable and enjoyed telling jokes. Suneel began his collegiate studies at Southern Illinois University in 1990 where he joined Pi Kappa Phi fraternity. Suneel graduated from SIU in 1994 and earned his Medical Degree from SIU Medical School in 1998. He completed his Residency in Emergency Medicine at Resurrection Hospital in Chicago.
As an accomplished physician and leader, he became the ED director at St. Margaret's (Spring Valley) and then at a hospital in Streator, Ill.; he also staffed the EDs at St. Alexius Medical Center (Hoffman Estates), Advocate Good Shepherd Hospital (Barrington) and The Wisconsin Heart Hospital (Wauwatosa). More recently, he filled locum tenens positions in Quincy and Macomb, Ill. Suneel was well-respected and loved by all ED staffs who worked with him, and he was always regarded as a physician who could "move the room."
He was an entrepreneur, enjoyed riding his motorcycle and traveling. He traveled to India, Dubai, Japan, New Zealand, Belize and all of Europe, including Spain. He especially enjoyed traveling to Turks and Caicos, where he purchased multiple properties and shared his love for the island by sharing with others through VRBO and AirbBNB. Stateside, he traveled to California, New York and frequented Las Vegas, where he enjoyed partaking in games of chance.
Survivors include his grandfather, Bal Ram Ghintalla, in India; parents, Lalita Chaudhry, of Moline, and Dewat (Dianne Schalk) Ram Chaudhry, MD, of Rock Island; sister, Neena (Anthony) Chaudhry-Willis, of Bettendorf; and nephews, Clark, Kiran and Taj Willis, whom he loved to spend time with and several and aunts and uncles in India.
To plant a tree in memory of Suneel Chaudhry, MD as a living tribute, please visit Tribute Store.