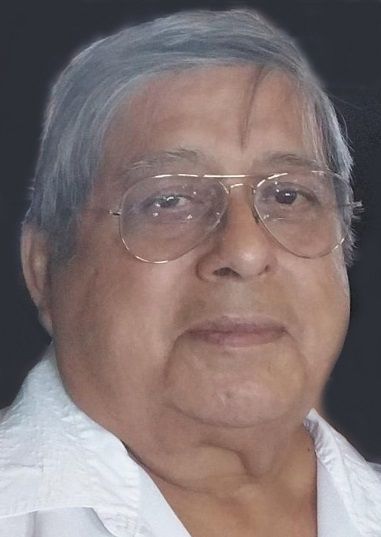 July 25, 1940-October 18, 2019
MOLINE — Santiago "Sal" S. Lopez, Jr., 79, passed away at his home in Moline on Friday, Oct. 18, 2019.
Funeral services will be 1 p.m. Tuesday, Oct. 22, 2019, at Esterdahl Mortuary & Crematory Ltd. Visitation is 4–7 p.m. on Monday, Oct. 21, 2019, at the funeral home. Burial will be at St. Mary's Cemetery in East Moline. Memorials may be made to the family.
You have free articles remaining.
Sal was born July 25, 1940, in Adrian, Michigan. He was the son of Santiago and Ester (Leone) Lopez Sr. He married Frances F. Sandlin in Moline. She preceded him in death on June 6, 1976. Sal worked at John Deere Harvester.
Sal loved spending time with his grandkids and great grandson. He enjoyed gardening, watching NASCAR and the Chicago Cubs. He also enjoyed cooking and being The Boss.
He is survived by his daughter, Samantha (Mark) Lopez-Williams; grandchildren, Russell E. Wasson, Cheyenne Wasson, Roman Wasson, Tedgie Christopher, Allen Wallace, Melissa Bell, Jonathan and Jeffery Perez; stepdaughters, Debra (Jack) Slater, Carol (John) Perez; brothers, Joe (Jackie) Lopez, Louie (Dorothy) Lopez, David (Marcy) Lopez, Leonard (Alice) Lopez, Geno (Linda) Lopez; sister, Linda (Fred) Miller; adopted grandkids, Heather (Terry) Buckllew, and Cody (Samantha) Boggs.
He was preceded in death by his wife, Frances; mother, Ester Covell; father, Santiago Lopez, Sr.; sister, Rachel Medina, and brother, Rubin Medina