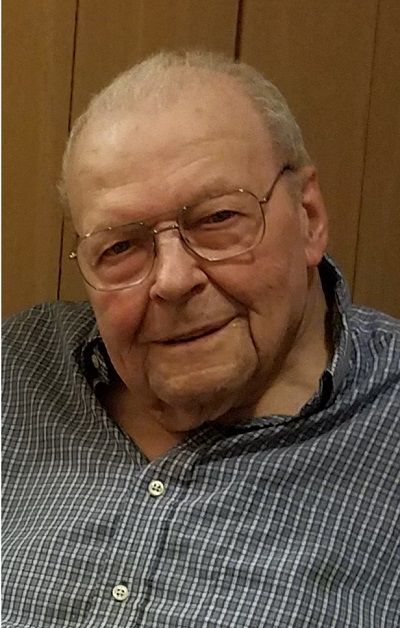 April 24, 1925-June 11, 2019
SILVIS — Funeral services for John Jr. Pershy, 94, of Silvis, will be noon Friday at the Van Hoe Funeral Home Ltd., East Moline. Burial will be in Greenview Memorial Gardens, East Moline. Visitation will be one hour prior to services. Mr. Pershy died Tuesday, June 11, 2019, at New Perspective, Silvis.
John was born April 24, 1925, in Williamson, Iowa, the son of John and Daisy Beal Pershy. He married Mary Blubaugh on March 17, 1945, in Troy, Kan. She died July 30, 2012. He worked for Oscar Mayer for 15 years and then started J & J Camper Sales, East Moline, in 1964. He enjoyed hunting, fishing and traveling.
You have free articles remaining.
Survivors include his son, Ron (Cathy) Pershy, Colona, Ill.; grandchildren, Brad Pershy (Katie Lucas), Jason Pershy (Ashley Stichter) and Michael (Jordana) Pershy; great-grandchildren, Mason, Mia, Anni and Augi; sisters-in-law, Pat Pershy, Milan, and Margie Pershy.
He was preceded in death by his parents; wife; and brothers, James (Margaret), Raymond, Frank (Beverley) and Charlie Pershy.
Memorials may be made to the Alzheimer's Association.