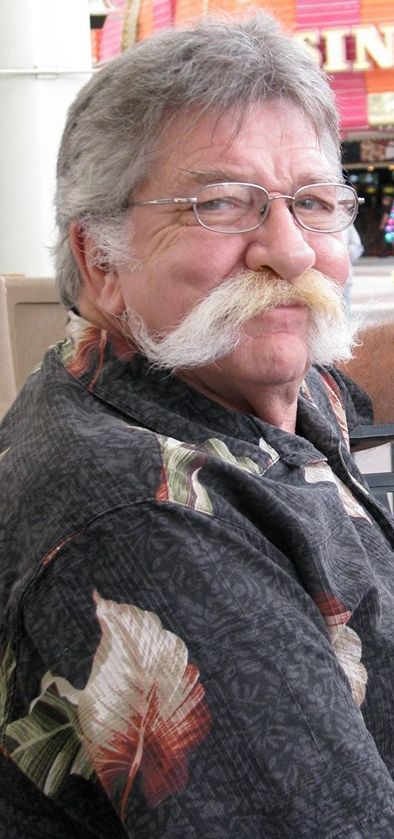 John Russell "J R" Rupprecht passed away after an extended battle with cancer on Friday October 5th, 2018 at the age of 75.
You have free articles remaining.
A native of the Pittsburgh, Pa., area, J R was a longtime employee of HE&M Saw in Pryor, Okla., where he excelled in steel fabrication and manufacturing. In his nearly 50 years of dedicated service to the industry, he became recognized as an expert in the field. He was a drag racing enthusiast and participated in drag racing events beginning in his teenage years, including most recently at the Mid America Ford/Shelby Meet in Tulsa, Okla. It brought him great joy to see the Cubs finally win the World Series. He had a great passion for Rock & Roll and Blues and attended many live performances throughout his lifetime.
He is preceded in death by his parents, Jack and Anne Rupprecht; brother, Gary Rupprecht; and wife, Nettie Lou (Patterozzi) Rupprecht.
He is survived by his wife, Jeanie Rupprecht (Jones) of Chouteau, Okla., five children, daughters LeAnne (John) Notabartolo, of Las Vegas, Nev., Nancy (Walter) Lawrence, of Coral Springs, Fla.,; Janece (David) Growney, of Port Richey, Fla.; Tina (Leif) Larsen, of Moline; and son, John James "JJ" (Jenna) Rupprecht, Bettendorf; two stepchildren, Danielle Strickland and Zachary Righter, of Orange, Texas; 14 grandchildren and three great-grandchildren; and his sister, Linda Roscoe.
A celebration of life will be held at the home of his daughter, 1010 24th St, Moline, on Sunday, June 16, 2019, at 1 p.m, lunch will be served. J R was known for his Hawaiian shirts. To honor him, wear your Hawaiian or Cubs shirt!