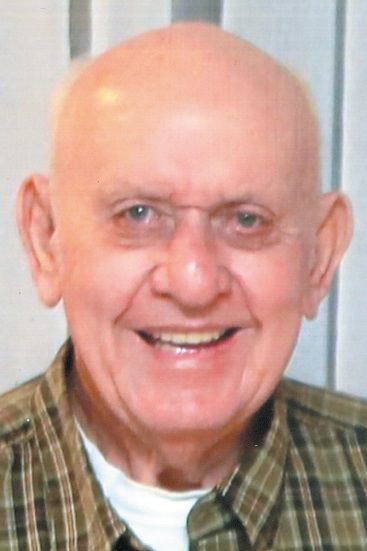 March 14, 1938-Sept. 11, 2019
GENESEO -- Donald R. Johnson, 81, of Geneseo, died Wednesday, Sept. 11, 2019, at UnityPoint Health-Trinity Rock Island. Celebration of Life Service will be at 11:30 a.m. Saturday, Sept. 21, at Stackhouse-Moore Funeral & Cremation Services, 225 E. Park St., Geneseo. Cremation rites have be accorded. Visitation will be from 10:30 a.m. until the service at the funeral home Saturday. Memorials may be made to American Heart Association.
Donald Richard Johnson was born March 14, 1938, in Moline, the son of John and Laura (Jacobs) Johnson. He was raised by his aunt and uncle, William and Pearl Arndt, in Cambridge, and he graduated from Cambridge High School in 1957.
You have free articles remaining.
Donald married Coral Johnson on Aug. 13, 1960, in Cambridge. He later married Drusilla (Metz) Ross on Oct. 20, 1989, in Davenport. She survives.
Donald had worked for over 35 years for C.D. Ford & Son, Geneseo. He was a member of Geneseo Moose Lodge. He was an avid Chicago Sports Fan and always followed the Cambridge and Geneseo High School Sports.
Survivors include his wife, Drusilla; sons, Jeff (Sue) Johnson, Moline and Kevin (Rhonda) Johnson, Rock Island; three grandchildren, Laurel (Bryce) Schroeder, Orion, Merritt Johnson, Orion, and Kevin Johnson, Warsaw, Ind.; great-grandson Chase Schroeder; stepdaughters Diane Browning, Jane Gray, Lori Woolsey, and Sue Ross; six step-grandchildren; step-great-grandchildren; brother Jim (Pam) Johnson, Geneseo; and sister, Joanne Skelton, Geneseo. He was preceded in death by a brother, Bernard "Bud" (Virginia) Johnson; sister, Donna (Charles) Vinavich; infant brother, Irving Johnson; and brother-in-law, Willard Skelton.
To plant a tree in memory of Donald Johnson as a living tribute, please visit Tribute Store.