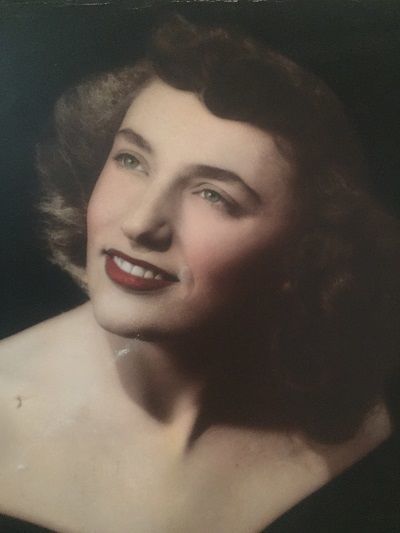 August 25, 1929-October 10, 2019
ROCK ISLAND — Dolores Mary McDonnell was born of her parents Mary and Michael Lenger in Lovilia, Iowa, in 1929. She was the middle child following her older brother, Bill, into this world and followed by her younger brother, Don. By high school age, the Lenger family had moved to Rock Island. Dolores attended Rock Island Senior High School, Class of 1947, where she met her husband to be, William Joseph McDonnel III. They were married in 1948 and remained so until Bill's death in 2011. That looks like about 63 years.
You have free articles remaining.
Dolores and Bill gave birth to beautiful twin girls in 1949: Dolores Mary McDonnell II and Doris Ann McDonnell. Dolores loved family, so it is no surprise Dolores and Bill also gave birth to William Joseph McDonnell IV in 1951, Teresa Lynn McDonnell in 1955, and Michael Patrick McDonnell in 1958. Professionally, both Dolores and Bill ultimately found a home at International Harvester Company, Farmall Works, where they spent many years and from which they eventually retired.
Throughout her life, Dolores was beautiful, charismatic, gregarious, and funny. All these things combined to put Dolores in the midst of and/or president of countless clubs and organizations, exactly where she wanted to be. In general, it might also be said that Dolores was often the life of the party. She certainly wouldn't mind if someone described her in that way. Even through declining health in her later years, her sense of humor persisted. She still had the sweetest chuckle, right up to the very end. Her children miss her incredibly so. There was no one exactly like Dolores.
The family understands there are many who knew and loved Dolores. Please join us for a memorial service Wednesday, Nov. 20, beginning about 5 p.m. at River House, 1510 River Drive, downtown Moline.
To plant a tree in memory of Dolores McDonnell as a living tribute, please visit Tribute Store.