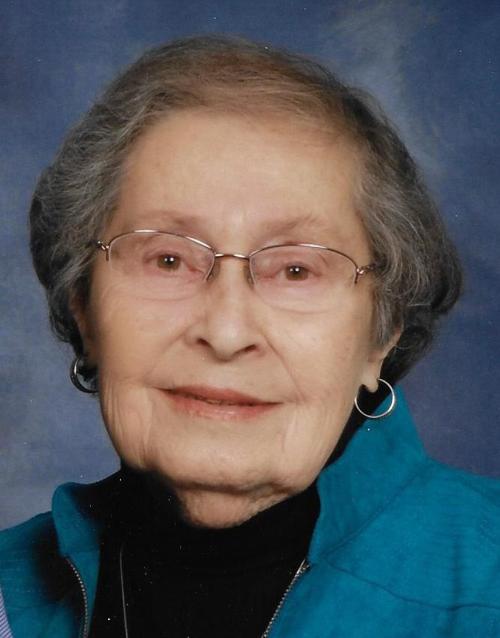 July 2, 1931-August 10, 2019
ROCK ISLAND — Beverly Ann (Huber) Kerker, age 88, of Rock Island, died peacefully at her home on Saturday morning, Aug. 10, 2019.
A Mass of Christian Burial will be held at 11 a.m. on Friday, Aug. 16, at St. Pius X Catholic Church, Rock Island. Burial will be at Calvary Cemetery, Rock Island. A rosary will be recited at 3:30 p.m. on Thursday, Aug. 15, at the Wheelan-Pressly Funeral Home and Crematory, 3030 7th Ave., Rock Island, where visitation will follow until 7 p.m. In lieu of flowers, memorials may be made to either St. Pius X Catholic Church or to the Handicapped Development Center.
You have free articles remaining.
Beverly was born July 2, 1931, in Rock Island, the daughter of Ernest L. and Ann Nigra Huber. She graduated from St. Joseph High School in 1949. After working for a few years at Gippert's Packard Auto Dealership, she married Leo Kerker on Aug. 30, 1952, who was also a member of St. Joe's "Class of '49". She spent the rest of her life raising seven children and enjoying her extended families, which include 14 grandchildren and 11 great-grandchildren.
Beverly is survived by her children (and spouses), Barb Wallace, Davenport, Ken (Carol) Kerker, Eldridge, Alice (Dave) Jones, Muscatine, Kris (Brad) Ruggles, Rock Island, Mary Gantzer, Highlands Ranch, Colo., Mike (Kathleen) Kerker, Castle Pines, Colo.; grandchildren, Sara (Greg) Green, Christine (Michael) Dittmer, Michelle (Michael) Delaney, Stephanie (Jesse) Houseman, Kit and Claire Kerker, Alex, Jordan, Pete, and Sydney Ruggles, Justin and Owen Gantzer, Allison and Thomas Kerker; great-grandchildren, Grace, Cael, Kennedi and Hudson Green, Harleigh Dittmer, Patrick and Connor Delaney, Carter, Ella and Harper Houseman, Eisley Ruggles; brothers, Larry (Coletta) Huber, Davenport, and Bob (Marcia) Huber, Cedarburg, Wis.
Beverly was preceded in death by her husband, Leo (2016); her daughter, Kathryn (1991); her parents; her mother-in-law and father-in-law, Marie and Ken Kerker; and her son-in-law, Doug Wallace.