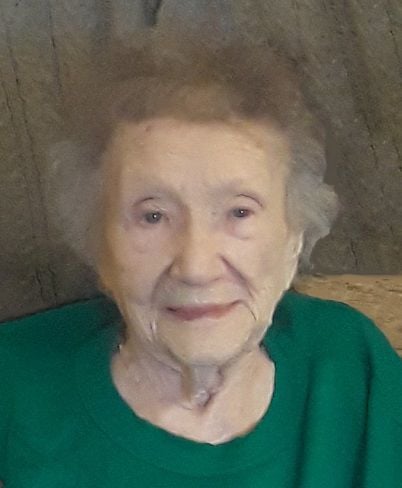 September 25, 1923-October 16, 2019
MOLINE — Bernice M. Grudzinski, 96, of Moline, passed away Wednesday October 16, 2019 at Allure, Geneseo.
Funeral services will be 10am, Friday, October 25, 2019 at Rafferty Funeral Home, 2111-1st St A, Moline. Visitation will be 4 -6pm Thursday at the funeral home. Burial will be at National Cemetery, Rock Island. In lieu of flowers, memorials can be made to Sacred Heart Church, Moline or Moline Police Dept. Dog Vest Fund.
You have free articles remaining.
Bernice was born September 25, 1923 in Kewanee, IL the daughter of John and Mary (Zapisek) Angelcyk. She married Charles C. Gudzinski in June, 1948. He preceded her in death on April 18, 1982.
Bernice worked at Bethany Home, Moline and prior to that she was employed at Sacred Heart Church, Moline and Alleman High School Cafeteria.
Bernice was a member of Sacred Heart Church, Moline, Mother of Twins Club, Moline, volunteered at ARC and attended the Citizens Police Academy, Moline.
Survivors include her daughter, Debra Beyerlein, Geneseo, son, Gregory Grudzinski, Apple Valley, MN; grandchildren, Jarrod (Holly) Grudzinski, Geoffery (Heather) Grudzinski and Jennifer Beyerlein (Colton Moore) and 7 great grandchildren. She was preceded in death by her son-in-law, Robert Beyerlein, sister, Julie Chinlund and brother, Edward Angelcyk.