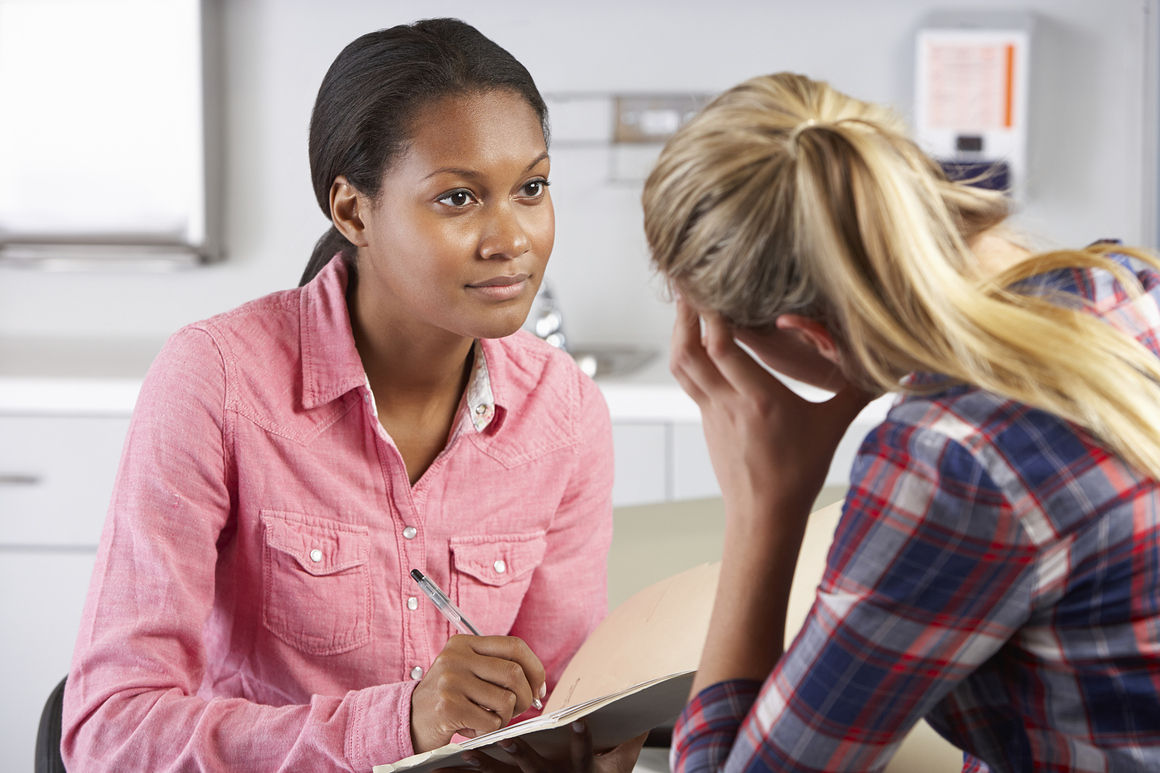 What's the harm of accompanying your teenager into the exam room at the doctor's office?
Most parents want to keep their kids safe and healthy at any age, and being present during a routine checkup to provide information and ask questions seems like a reasonable expression of that urge. But a University of Michigan survey suggests that parents are over-managing their kids' healthcare, perhaps to their detriment.
According to the national poll, just 34 percent of parents gave their 13- to 18-year-olds the opportunity to discuss health concerns privately with a doctor without them in the room. Nearly 40 percent said they asked all the questions during doctor visits, and less than 10 percent said their teens can complete their health history form independently.
This potentially prevents teens from bringing up health concerns that their parents aren't aware of. In addition, it does not prepare them to navigate the healthcare system on their own once they enter adulthood, says Sarah J. Clark, associate director of the C.S. Mott Children's Hospital National Poll on Children's Health.
"Speaking with the doctor privately not only gives teens a chance to disclose confidential information but also the opportunity to take responsibility for their health without a parent taking over," Clark says. "Since teens in just a few short years are going to be having these conversations without parents, they need to be prepared for it."
Dr. Carole Lieberman, a psychiatrist based in Beverly Hills, Calif., agrees with Clark that most children need at least a few minutes alone with their doctor by the time they are 12 or 13. "At this age, there may be reasons for your child to want privacy. For example, they may want to ask questions about their developing body that they're embarrassed to ask you about," she says.
Puberty and sexuality aren't the only topics teens are reluctant to discuss in front of Mom or Dad. Mental and emotional issues are also difficult to bring up. "There's a lot of stress that goes along with being a teenager, from family issues to grades and peers and bullying," Clark says. "It's a little uncomfortable for kids to talk freely about some of these things when there's a parent present."
Doctors will sometimes gently steer a parent out of the room, explaining to both the parent and child that whatever is said will remain private "unless the patient says they're going to harm themselves or someone else, in which case we are obligated by law to reveal that," says Dr. Kathryn Boling, a family medicine physician at Mercy Medical Center in Baltimore.
"Rarely do parents object, but if they do, I explain that it never hurts to have a responsible adult available for their child to discuss sensitive subjects and that kids are much more likely to be honest about their behaviors if they know there is confidentiality."
However, when teens reveal things that may be concerning to parents, "I always encourage them to talk to their mom or dad," Boling adds. "I've had situations where kids felt so afraid to reveal something, like a pregnancy, that I stayed with them in the room while they told their parents."
Besides a child's age, parents "need to consider his or her psychological maturity and their wishes," Lieberman says. "It can feel very intimidating for a child to be alone in a room with a doctor. It also depends upon whether there will be a nurse or other medical personnel in the room, along with the doctor. If the doctor is male and your child is female, you unfortunately need to be even more careful about this decision."
If a doctor asks to see a preteen or younger child alone, "it may be because he suspects some abuse and is hoping your child will tell him about it in private," Lieberman says. "For example, if a young girl has a urinary tract infection, one of the causes that must be ruled out is sexual abuse. You can ask that a nurse be present or that the doctor have this private chat in a room in his office that is not an examining room." 
Though such revelations occasionally occur, Clark says parents should not be alarmed. "The sex, drugs and rock 'n' roll teen stuff that may or may not come up is just one piece of this," she says.
"The other piece of this is teaching kids to take charge of their health and learn how to be an independent healthcare consumer."
Having teens take the lead in scheduling, filling out their own paperwork, describing their health problems and asking questions helps them gain experience and confidence in managing their health, she adds. 
Parents can still play a supporting role by encouraging teenagers to list their health concerns and medications before going to the doctor and prompting them to check in and fill out paperwork on arrival.