It was a wet, cold spring day in the neighborhood of 25 years ago.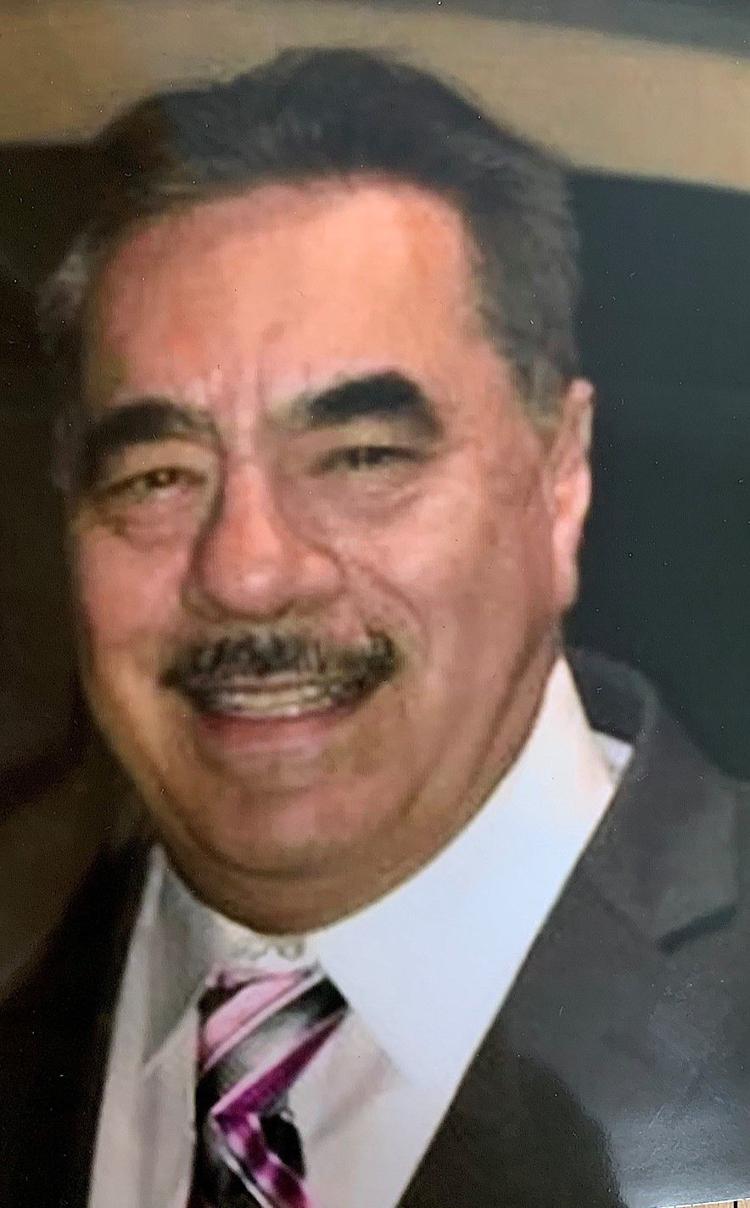 Inside a Moline convenience store stood Arlo Vallejo, he of the lightning-quick dribble drive and arguably the owner of the greatest athletic instincts locally of his era.
Arlo and I had a shared history, having played baseball and softball against each other and enjoyed several pickup basketball games across local city parks.
There was a mutual respect.
I was also an Arlo fan. A big fan.
For the record, Arlo Vallejo was a good man — a caring husband, father and grandfather; a loving son; and maybe the most loyal brother a sibling could have.
Arlo, who came from a family of 10 children, could take to task his own brothers or sisters if they messed up, but you had better get permission from him before you tagged one of them for a mistake, especially his brother Zeno.
"I got a problem,'' I told Arlo, who would carve nearly a 30-year career as a street supervisor for the city of Moline, that spring morning.
This, mind you, was at time and in an era when you could take care of someone or something off the books. If you had the means to help someone out, you did it. No phones to document an unplanned stop with a city vehicle, no work orders, just you and your boys — with a few spare minutes during the day — taking care of a friend who lived in the city you worked for. Things that cannot be done today.
I explained my problem to Arlo. The issue was resolved by the time I got home that night.
I would see Arlo about town, at work and at various athletic outposts following that day, and we would exchange pleasantries. We'd talk about why kids today don't play pickup games and how in our day, we could and would howl at the moon, but we'd answer the bell for any game the following day.
Arlo Vallejo left us Saturday past, heaven-bound at the all-too-young age of 60, just weeks after the Vallejo family lost its patriarch, Sonny Vallejo. Arlo's family, a tight-knit and loving group, would like everyone to know a celebration of a good life will take place from 5 to 9 p.m. Friday, Nov. 16, at the East End Club, 3712 4th Ave., Moline.
Few people had the athletic gifts and instincts Arlo Vallejo possessed. There was not a sport he could not conquer, though he loved basketball and baseball the best. Basketball would make him a star at Moline High School, and he was the leading scorer on the 1975 Maroons squad. It would take him to Trenton Community College, where he starred, and to Missouri Western State University, where he became a team captain and continued his outstanding career.
Eventually he took up softball, and he became arguably the top slow-pitch player in the area. Sure, there were guys who could hit a softball a long way, but Arlo was a baseball guy, with exceptional baseball-guy skills, who played shortstop in slow pitch as if the position were made for him.
Arlo could hit; he could run; and in a game dominated by offense, he changed outcomes with his defensive skills. If you were starting a slow-pitch softball team, Arlo would always be your first pick. He had an ASA Hall of Fame slow-pitch career, and he was as decorated as any other local player.
Most of all, Arlo always stayed above the fray, away from the nonsense of grown men acting like kids over a game. He wanted only to play the game, be surrounded friends, share some fellowship, and then play again.
Arlo's post-college basketball career mirrored his softball career. He played city league hoops, but he loved the Mexican Basketball Association, where he would write another Hall of Fame resume.
Always a team player, Arlo was forever looking to get his mates involved in the game's flow, but when the outcome was on the line, you wanted the ball in his hands. He loved being the guy to take someone off the dribble or shoot that pull-up jumper to win the game. Better yet, those he played with wanted Arlo to take the potential game-winning shot.
Arlo Vallejo, it must be noted, had flaws. We all do. But he was kind; he was generous; and he was giving, especially of his time to his family and friends. He loved mentoring young hopefuls, and he was willing — at a moment's notice — to share what he had learned through a lifetime of playing and succeeding.
For someone so gifted and admired by so many, Arlo Vallejo — above it all — was gracious and humble.