ROCK ISLAND — Halloween might be right around the corner, but it's always Halloween at Igor's Bistro. If you're in search of tasty comfort food served in a cozy, creepy setting, you'll find more treats than tricks at Igor's.
And they don't skimp on the treats.
My husband, father-in-law and I were in the spooky spirit on a recent weeknight, so we grabbed a table at Igor's. The place was packed, but the wait was short, and the food and service were great.
The restaurant — inside of a little home at 3055 38th St., Rock Island, just north of Saukie Golf Course — is dressed to the nines in Halloween decor, ranging from shimmery spiderweb curtains and chains hanging from the ceiling to glowing jack-o'-lanterns on the floor and horror movie posters on the walls. It is ghoulishly festive yet tasteful.
Tables and chairs are scattered throughout the house's few rooms and porch, and a deck offers outdoor seating when the weather allows. The menu is chock-full of dishes with Halloweenified names such as Vampire Bites (mini pretzels with Igor's spicy cheese sauce); the Ghost and Mr. Chicken (a grilled chicken breast with ghost pepper sauce, melted cheese and more); and the Goblin (a grilled brat burger).
Owners Rick and Kathy Lopez may toy with their dishes' names, but they don't play around when it comes to the way they taste.
For an appetizer, we ordered Igor's Nachos (tortilla chips, beef, spicy cheese sauce, lettuce, tomatoes, black olives, pico de gallo, sour cream and sides of guacamole and salsa) for $8.99.
Then, my husband and I split the Batwing Sandwitch (grilled chicken breast with a "Batwing" buffalo-esque sauce, cheese, lettuce, tomatoes, onions and blue cheese dressing on a grilled kaiser roll) for $9.99, and the Gremlin (beef with caramelized jalapenos and onions, pepper jack cheese, pickled jalapenos, chipotle adobo mayo and guacamole on a grilled kaiser roll) for $11.99. We chose hand-cut fries as our side dish.
My father-in-law ordered the pork chops (two bone-in center-cut chops) with house-braised vegetables (carrots, celery, squash, broccoli, onions and more) and a cup of potato soup for $12.99.
The nachos were full of flavor but not overly spicy. The guacamole was to die for. The tortilla chips were nice and thick, so they didn't break while we scooped the other goodies to our mouths.
You have free articles remaining.
The Batwing Sandwitch was a tad spicier than I anticipated, but the chicken breast was so juicy, flavorful and perfectly grilled that I didn't care. (And I could've asked that they go easy on the Batwing sauce, so the abundance of spice is definitely my fault.)
If this sandwich is any indication of how good the chicken is at Igor's, I'm sold. The cheese was nice and gooey, and the blue cheese was a wonderful addition, too.
When I bit into the Gremlin, I decided I was really happy that my husband and I were sharing our meals. As much as I loved the Batwing Sandwitch, I'm a burger girl at heart.
While they were cooked and served quickly, these are not fast-food burgers. You can taste the difference in its freshness from the very first bite. The Gremlin arrived perfectly cooked, ever-so-slightly pink (though you could ask that it be cooked more well done!) and juicy. 
The hand-cut fries were addictive and made a wonderful pairing with each of the sandwiches. 
My father-in-law said the pork chops were juicy and cooked nicely; the vegetables were tender; and the garlic bread was a nice addition to the dish. The potato soup was tasty and creamy, serving as a wonderful precursor to the rest of the meal.
The Lopezes opened Igor's Bistro a couple of years ago, after Rick retired from working as a carpenter. He had been cooking for a long time in a variety of area restaurants, Kathy said, and opening Igor's was his dream.
While Rick is in love with Halloween, you definitely don't need to be to enjoy the restaurant. Rick said that while its Halloween theme was fun, the couple mostly focused on the quality of the food, the service, the cleanliness of the restaurant and the fairness of its prices. Halloween is merely the spooky cherry on top.
The Lopezes are planning a black-light dinner for Halloween night, Oct. 31, and are encouraging customers to wear reflective clothing for some extra glow. There also will be a trunk-or-treating from 5 to 8 p.m. Thursday at the restaurant.
101819-mda-fea-igorsbistro-009a.JPG
101819-mda-fea-igorsbistro-012a.JPG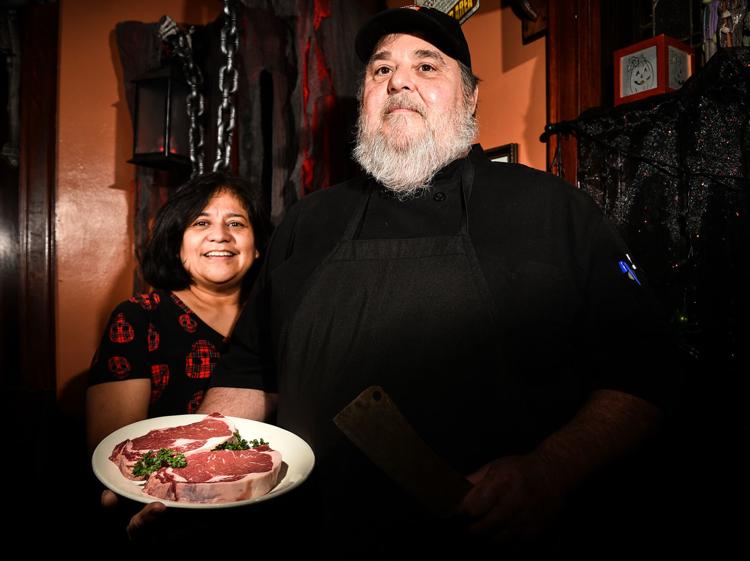 101819-mda-fea-igorsbistro-007a.JPG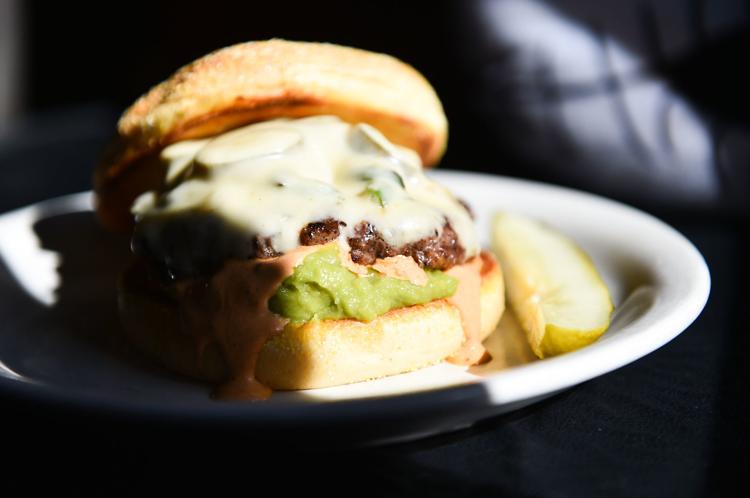 101819-mda-fea-igorsbistro-005a.JPG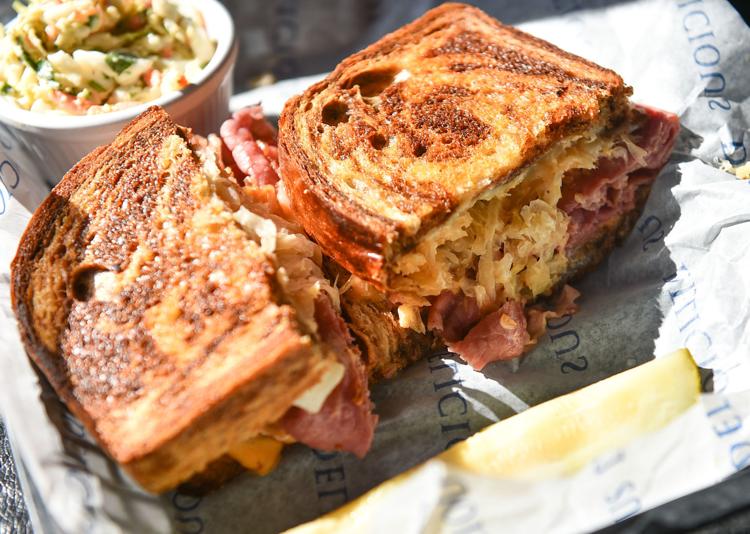 101819-mda-fea-igorsbistro-017a.JPG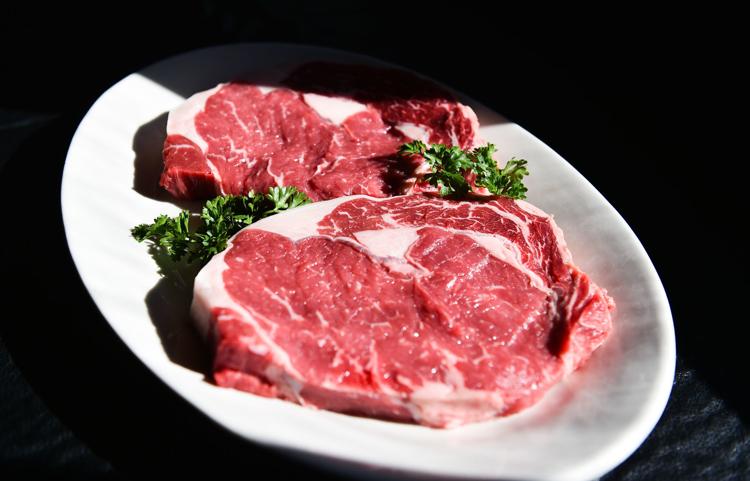 022019-nws-spt-igorsrestaturant-05.jpg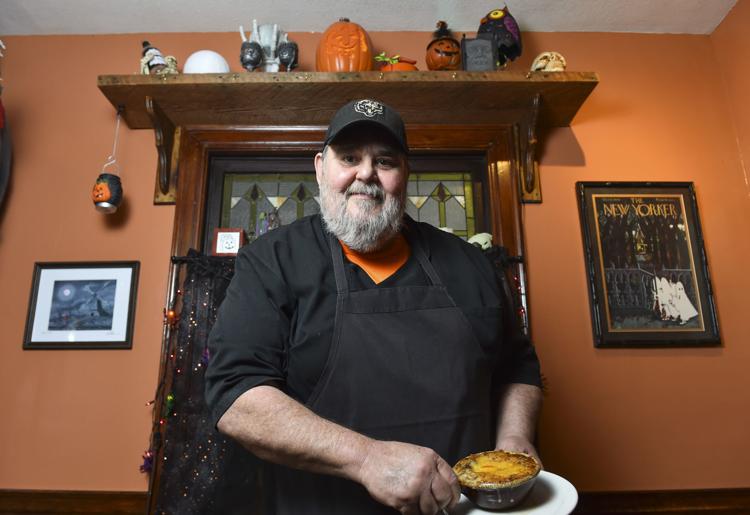 022019-nws-spt-igorsrestaturant-04.jpg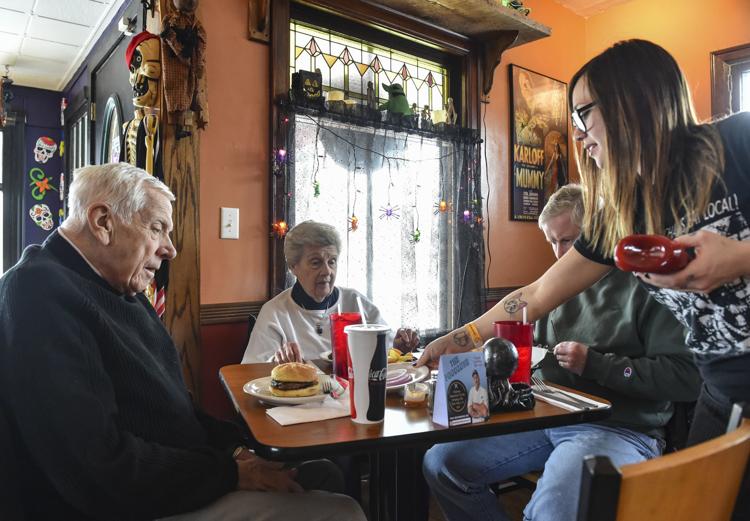 022019-nws-spt-igorsrestaturant-03.jpg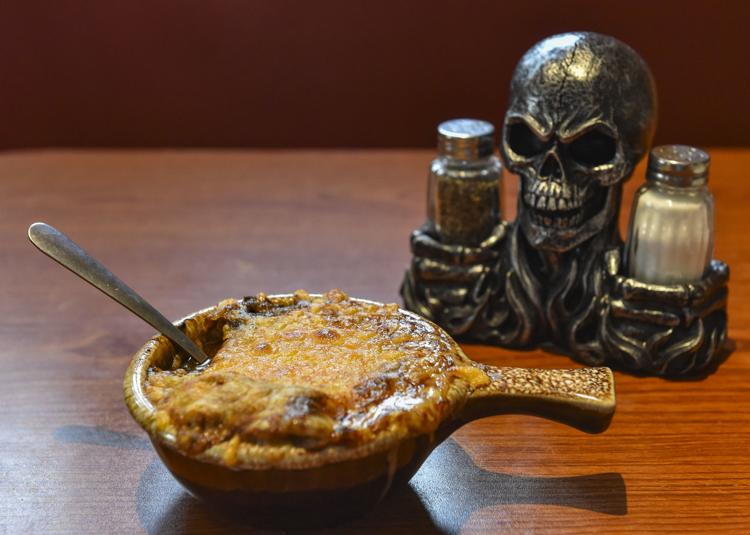 022019-nws-spt-igorsrestaturant-02.jpg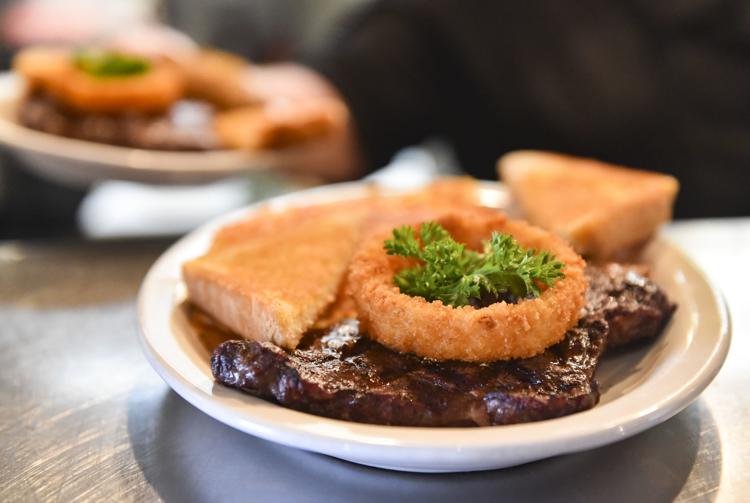 022019-nws-spt-igorsrestaturant-01.jpg