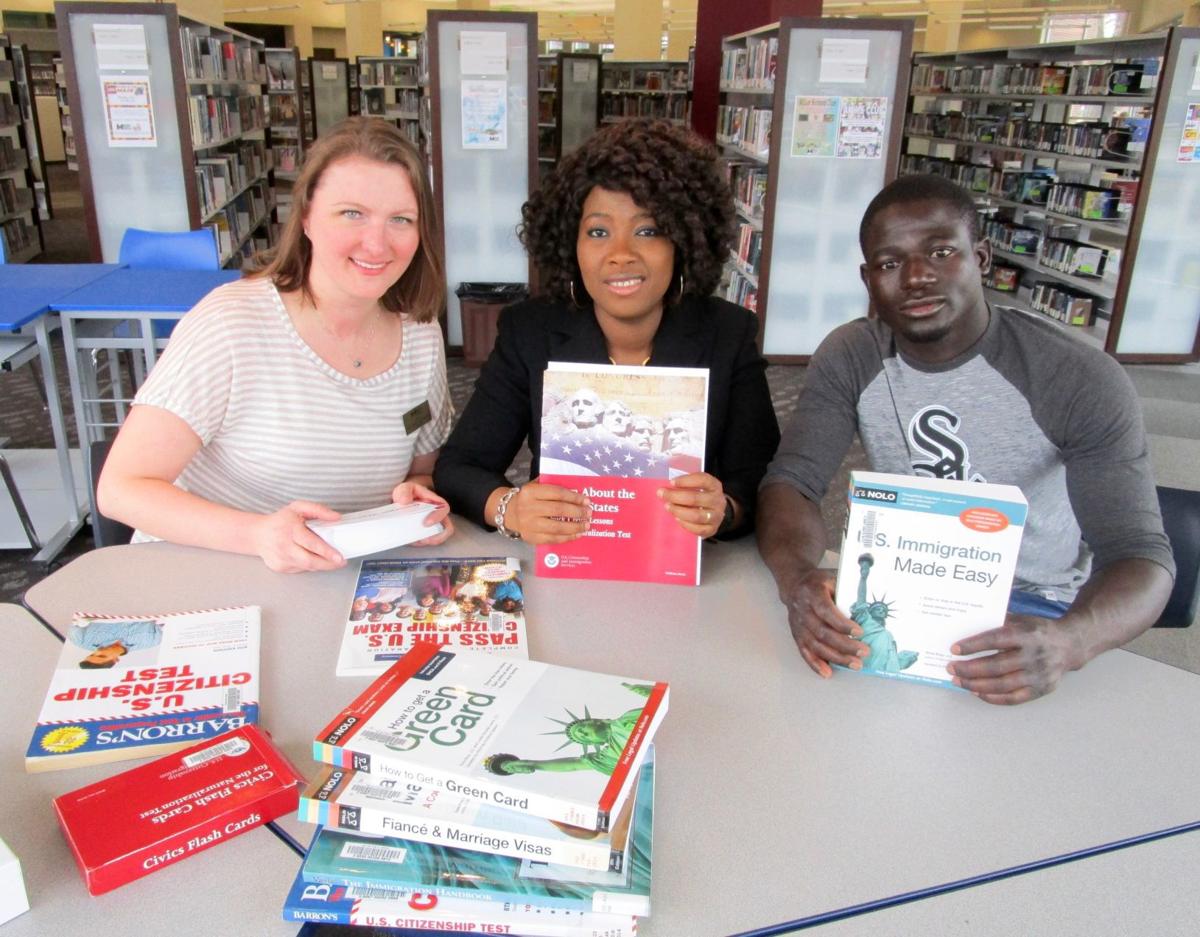 MOLINE — A free May 5 immigration workshop is planned by the Moline Public Library, the Quad Cities Alliance for Immigrants & Refugees and the Esperanza Legal Assistance Center.
The workshop is planned 10 a.m. to 2 p.m. at the library, 3210 41st St., Moline. Light refreshments will be provided.
Nana Ouro-Agoro, QCAIR outreach director, said the goal of the session was to provide information on immigration questions and becoming a U.S. citizen. QCAIR representatives will review requirements to apply for U.S. Citizenship. People also can have private consultation on their own immigration status.
Anita Mehuys, adult and young adult services librarian at the Moline Public Library; Mrs. Ouro-Agoro and Carolyn O'Connor, who represents ELAC, will lead the May 5 workshop with the help of other volunteers.
The workshop is a result of the library's efforts to develop programs to address the needs of the immigrant communities.
"The immigration and citizenship process can be time consuming and overwhelming," Mrs. Mehuys said.
"We have a diverse population in the QC area," she said. "We have people who frequently come into the library looking for information regarding citizenship. We make referrals to our community organizations for expert help.
"We began by offering Family ESL (English as a second language), ESL tours with Black Hawk College and Citizenship Test Preparation courses," she said. "We have another eight-week Citizenship Test Preparation course that will begin in August, and registration with this course is required. Patrons can take the course as many times as they need to keep the material fresh while awaiting the date of their scheduled interview.
"Whenever similar types of courses are offered at the library, we reach out to other community organizations to help spread the word and refer anyone interested or in need, which is how Mrs. Ouro-Agoro became aware of the courses and inquired about how we could partner," Mrs. Mehuys said.
QCAIR helps immigrants and refugees integrate into the Quad-Cities by advocating for them and collaborating with the appropriate service providers.
"As we work to accomplish this, we pledge to uphold the following core values which provide us with purpose and direction for our work: quality, collaboration, advocacy, integration and respect," Mrs. Ouro-Agoro said.
Her own journey began in 2008 when she and her husband, Eric Roigt, came to the United States from Togo, West Africa, through a Diversity Lottery Visa.
"We came to this country for more opportunities in work," she said. "After five years we decided we wanted to become citizens of this country.
"We applied for citizenship, and when our applications were approved, we began studying about the civic and history of the United States," she said. "That is one of the requirements for citizenship."
The next step was an interview with an immigration officer in Chicago, where the couple also was given citizenship tests.
"We passed the tests and then received our citizenship papers about five months later, in 2014, at a ceremony at the Rock Island County Courthouse," she said.
"I believe it is very important to educate immigrants and refugees about the benefits of becoming United States citizens," Mrs. Ouro-Agoro said. "This is a great country with great opportunity."