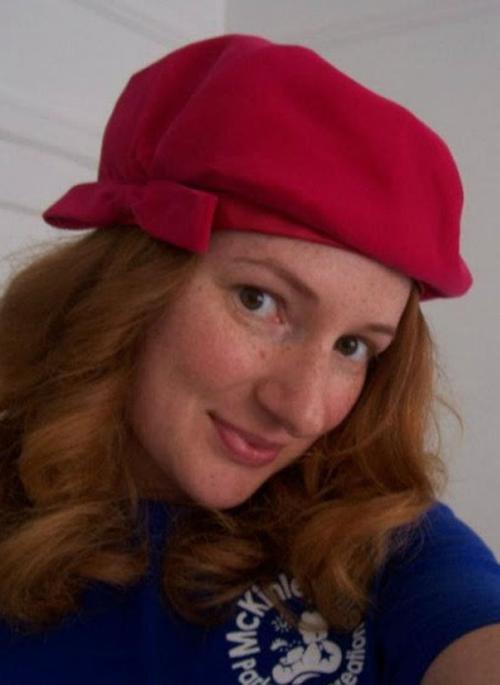 DAVENPORT -- Expanding on a one-weekend run earlier this year, Dress for Success Quad Cities and the QC Theatre Workshop are partnering again to present Nora and Delia Ephron's "Love, Loss, & What I Wore" -- a joint fundraiser for the nonprofit organizations, performed by a dozen local actresses.
A moving, funny collection of monologues described by Variety magazine as "a bittersweet meditation on the joys and tribulations of women's lives," "Love, Loss, & What I Wore" will be presented in six benefit performances at the QC Theatre Workshop, 1730 Wilkes Ave., Davenport. It again be directed by WQPT-TV's Lora Adams.
The suggested donation for admission is $25. Performances will begin at 7:30 p.m. Friday and Saturdays, Dec. 4, 5 and 12, and at 3 p.m. Sunday, Dec. 13.  
Based on the 1995 book by Ilene Beckerman, this staged reading focuses on women's relationships and clothing -- and, at times, the interaction of the two -- using specific clothing items as a time capsule of shared experiences, according to a QC Theatre Workshop release.
Since its 2008 stage debut, this popular stage adaptation by the Ephron sisters has been performed by such stage and screen stars as Kristen Wiig, Linda Lavin, Brooke Shields, Rosie O'Donnell, Christina Lahti, Tyne Daly and Marlo Thomas.
The Davenport version will feature a different cast on each weekend, doubling the number of actors involved. Actors returning from the previous production include Susan Perrin-Sallak, Angela Rathman, Dee Canfield, Allison Collins-Elfline, and Patti Flaherty. They will be joined by Angela Elliott, Jessica Denney, Stephanie Burrough, Jo Vasquez, Stephanie Seward, Lora Adams and Jennifer Popple.
For four years, Dress for Success Quad Cities -- an affiliate of an international organization started in New York City in 1997 -- has helped unemployed, low-income women prepare to enter the workforce and change their lives for the better, according to the release.
By providing free suits and job-retention training for those in need, Dress for Success Quad Cities has helped more than 500 Quad-Citians, and it continues to offer support, education and mentoring with the ultimate goal of providing economic independence for area women and their families, the release said.
QC Theatre Workshop is holding a contest to win a $20 voucher to Dress for Success Quad Cities' next sale. Two winners will be chosen at random. To enter, post a photo of yourself on Facebook in an item of clothing or accessory that encapsulates some significant part of your past. Add a short paragraph describing the item and/or the memory or story behind it, using the hashtag #whatiwore, and tag the QC Theatre Workshop and Dress for Success Quad Cities.
Allison Collins-Elfline wrote about a beret she got in Eureka, Calif., when she and her husband moved there in 2006: "I was rarely seen without the hat during those 11 months we lived in California.  Although it was nearly 10 years ago, I still pull the hat out from time to time and don it for an evening out with my husband or girlfriends.
"It reminds me of the spirited young girl I was who decided to pack up her life and start something new, and to experience something I will never forget," she wrote.
The QC Theatre Workshop -- in its fourth season – aims to make theater accessible and affordable to all community members through its "Pay What It's Worth" initiative, which has been in place since the Workshop debut in 2012. Patrons determine their own ticket prices following each performance, giving what they feel it was worth to them.