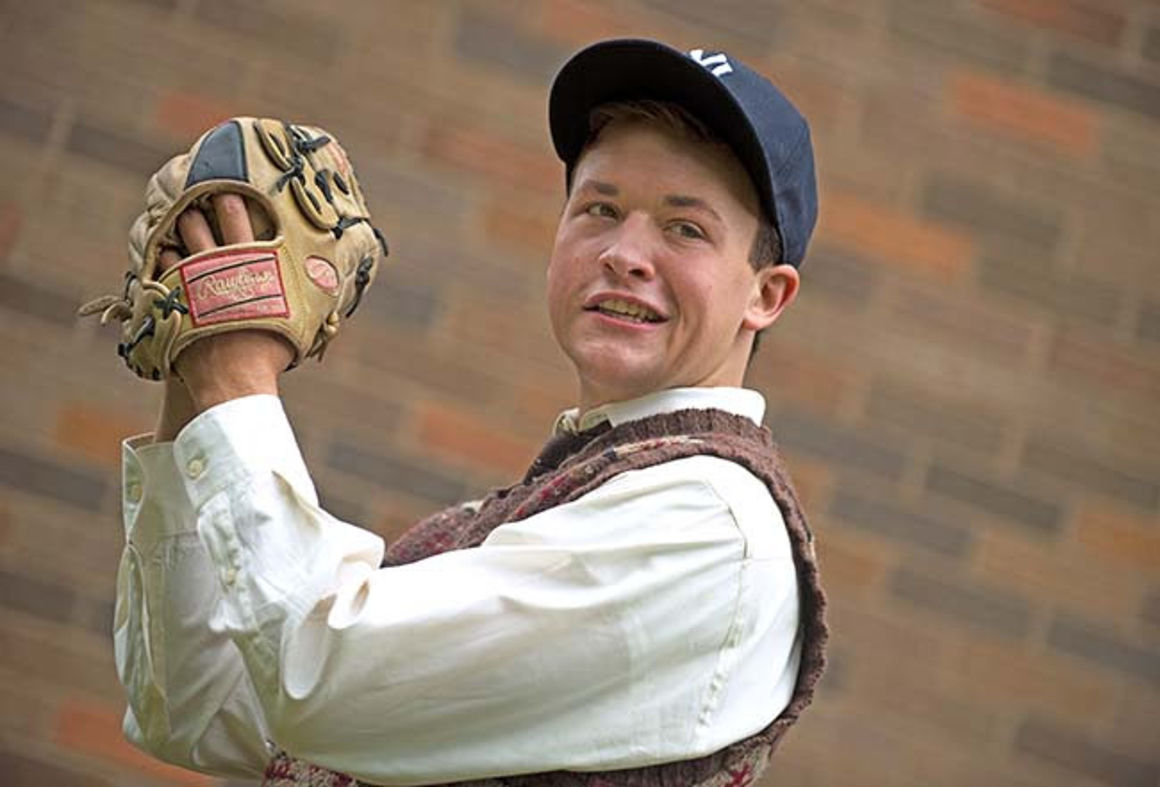 — What: "Brighton Beach Memoirs."
— When: 7:30 p.m. Friday and Saturday, 4 p.m. Sunday.
— Where: Brunner Theatre Center, 3750 7th Ave., Rock Island.
Director Corinne Johnson has hit a grand slam with Mississippi Bend Players' (MBP) current production of Neil Simon's classic coming-of-age tale, "Brighton Beach Memoirs," which centers on the 15-year-old, baseball-obsessed Eugene Morris Jerome (Tristan Odenkirk) in the Brighton Beach neighborhood of Brooklyn just before World War II.
Eugene's family consists of his mother, Kate (Megan Cox), his father, Jack (Mike Schulz), brother, Stanley (Sam Jones), his widowed aunt, Blanche (Becca Brazel), and cousins, Nora (Megan Clarke) and Laurie (Emily Gulden).
I honestly can't say enough good things about this show. The script is at once nostalgic, poignant, funny, and a viscerally honest peek into the dynamics of this Depression-era family dealing with inevitable tensions of two families living together. 
Susan Holgersson's homey set — expertly executed by MBP's cadre of summer interns, down to walls intricately painted to emulate 1930s wallpaper — is spot on. 
Sound designer Joe Oliger's choice of period music and Dianne Dye's costume design are perfect. Culture and dialect coach (a unique position in local theater) David Manning has everyone  speaking "Brooklynese" effortlessly and expertly.
The cohesion of this extremely talented cast is phenomenal; they create a closely-knit, loving and genuine family.  Mr. Odenkirk, an Augustana sophomore, exudes a refreshing exuberance with a bit of teenage naivete and Mr. Jones as his older brother is the consummate counterpoint of sibling rivalry.
I was particularly taken with Ms. Cox and Ms. Brazel, as their portrayal of adult sisters is so subtle, natural, and authentic that it's hard to believe they're not really sisters. I ached along with Ms. Clarke's Nora, who wants to fly the nest to Broadway all the while suppressing angst over the uncertainty of whether her mother loves her.
As the patriarch struggling to keep his extended family afloat, Mr. Schulz is wise, gentle and authoritative. I've seen this actor in several area productions and, at first, thought he might be a one pony show -- meaning he was typecast into the same kind of roles, that he played almost exactly the same. I'm impressed that I can say that I've seen him in a variety of roles and his range is vastly greater than I originally thought; this role is yet another well-polished facet on this gem of an actor.
So suit up and hustle on over to Brunner Theatre to slide into this perfect game. If you dress in your favorite baseball regalia on Friday, you'll get in for the reduced price of $10, a bargain at twice the price.
If you have physical challenges, don't let that keep you away. MBP provides "Cart to the Art" to transport patrons from the Centennial Hall parking lot to the theater. Wait at the sign and be whisked away to a delightful evening of entertainment.
Be the first to know
Get local news delivered to your inbox!