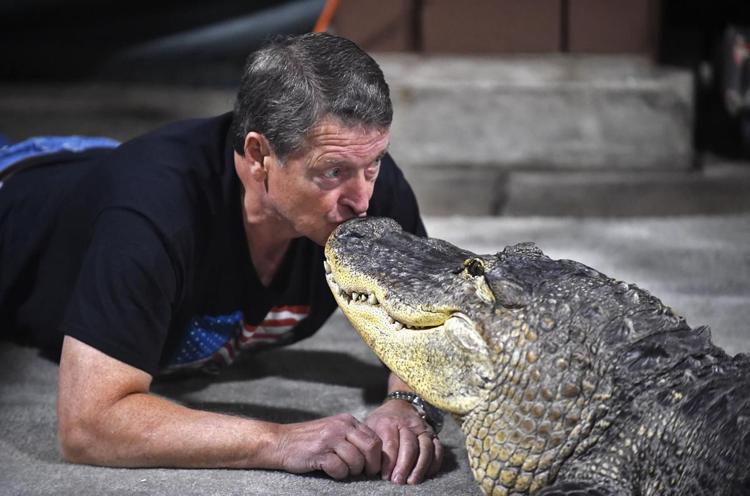 The great outdoors and many types of wild animals are celebrated indoors this weekend at the annual Bald Eagle Days, at QCCA Expo Center, 2621 4th Ave., Rock Island.
The event — which supports area conservation efforts and is coordinated by the Quad City Conservation Alliance — will be from 4 p.m. to 8 p.m. Friday, 10 a.m.-8 p.m. Saturday and 10 a.m. to 5 p.m. Sunday. Live shows will be presented by Exotic Wildlife Sanctuary, Birds of Prey, Big Run Wolf Ranch and Jim Nesci.
A Chicago-area animal trainer, Nesci will bring Bubba, an alligator that is longer than eight feet and weighing more than 200 pounds. "He is the one and only North American Alligator who takes commands from his trainer," according to Nesci's website, coldbloodedcreatures.com. "Bubba came to Jim as a rescue from the Chicago area. Of all the animals he has ever trained, Bubba is his pride and joy." Nesci and his reptiles have appeared on The Oprah Show, Animal Planet, The Tonight Show, HGTV, and The Today Show.
The Bald Eagle Days' "Wings of Life" exhibit — run by Modern Woodmen employee volunteers and their friends and family — is packed with games, trivia and giveaways for all ages. New this year is a free eagle calendar featuring Q-C wildlife images by local photographers.
The event admission is $6; $1 ages 6-15; free ages 5 and under; and free ages 15 and under Friday. For a complete schedule, visit qccaexpocenter.com/bald-eagle-event.html.