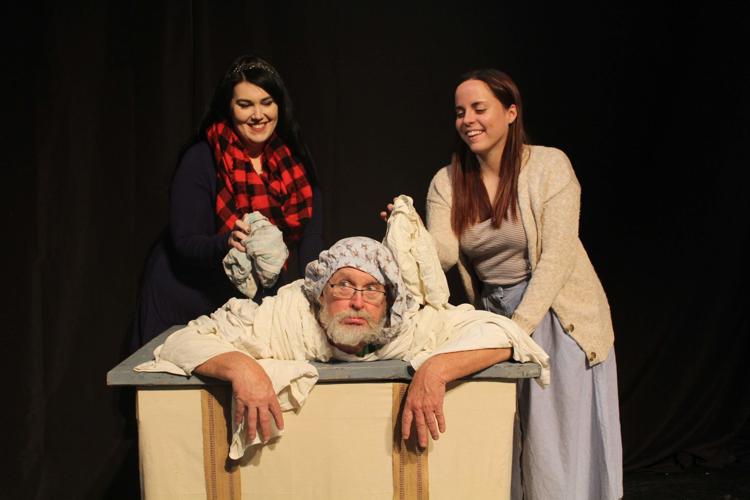 Directed by Jake Walker, Falstaff (played by Mike Carron) arrives in Windsor with the intent to swindle two prominent families out of their money. But when he matches wits with the wives of said families, he finds that he may be in over his head, a Prenzie synopsis says.
Falstaff decides to fix his financial woe by seducing the wives, but they see he sent them identical letters and take revenge by playing tricks on Falstaff when he comes calling, according to shakespeare.org.uk. With the help of their husbands and friends, the wives play one last trick in the woods to end Falstaff's mischief.
The Prenzie cast includes Kitty Israel, Denise Yoder, Emma Regnier, Kate Farence, Elliott Frieden and Nathan Klaus. Performances are at 8 p.m. Friday and Saturday (plus Nov. 21-23), and 3 p.m. Sunday, Nov. 17 at 1730 Wilkes Ave., Davenport.
Inspired by QCTW's vision of making theater accessible to all, Prenzie has adopted the "pay what it's worth" admission model. When you arrive, you won't be asked for money. Once the show is over, however, they ask you to pay what you think it's worth. For more info, visit prenzieplayers.com.