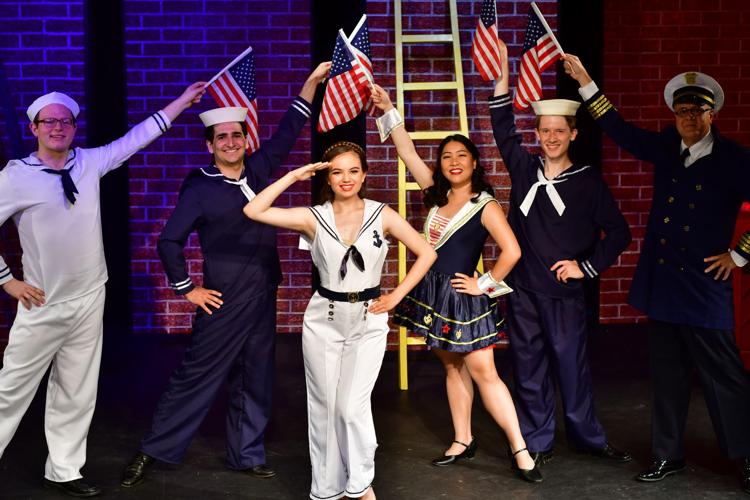 The musical comedy "Dames at Sea" ends a military-themed season. Directed by Augie theater professor Shelley Cooper, the show stars Pleasant Valley High School senior Anna Myatt, who is sharing the stage with her real-life mother, Christina, playing a mercurial diva.
The original version of the musical debuted in New York City's Greenwich Village, in 1966. It spoofs the larger-than-life golden age of Broadway in the 1930s. In the story, an innocent girl far from home arrives in New York with a dream of trying to make it big in the Big Apple. Just hours before the curtain opens for her big Broadway debut, the cast learns that the theater will be demolished. Can Ruby save the day?
Its 1968 off-Broadway production starred then-newcomer Bernadette Peters, and "Dames at Sea" sailed to Broadway in a 2015 revival. "Dames at Sea" will be performed at 7:30 p.m. Fridays and Saturdays and 2 p.m. Sundays. Tickets cost $20, or $15 for seniors, children and students with an ID. There will be a discounted $10 admission for all military, veterans and their families.
Each performance will be followed by a "Show after Show" entitled "A Tribute to Overdone Theatre." Tickets are $5, only at the door. For more information, and to reserve seats, call 309-794-7306 or visit MississippiBendPlayers.com.