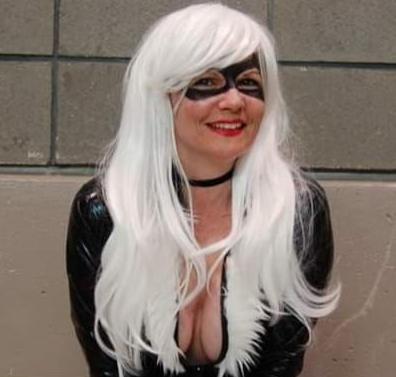 Quad Con Davenport — a free, family-friendly, pop culture event filled with costumes — will be from 10 a.m. to 4 p.m. Saturday at Golden Leaf Banquet Center, 2902 E. Kimberly Rd., Davenport. A Halloween Parade will be part of the activities, from 3 to 3:30 p.m.
Local businesses, vendors and organizations will hand out candy and goodies as kids and families walk through the Golden Leaf banquet hall dressed in costumes. The Halloween Parade theme this year will focus on "creepy characters," but other outfits are welcomed. Quad Con hosts the parade to provide a fun and safe alternative to traditional outdoor trick-or-treating.
"We are always excited this time of year to start registering vendors and artists for this fun family annual event," event coordinator John Wells said. "This Halloween Parade is a safe alternative to door-to-door trick or treating and provides an opportunity for the community, including businesses and organizations, to come out and support our kids and families."
Quad Con is a pop culture celebration designed to bring together fans of comics, board games, toys, video games, art, cosplay and other geeky goodness. Quad Con also has a live mini-auction held in conjunction with a costume contest.
This auction raises money for Helping Hannah's Heart Foundation, a Q-C nonprofit designed to help children diagnosed with congenital heart defects. To date, the foundation has helped raise over $65,000 for families in need.