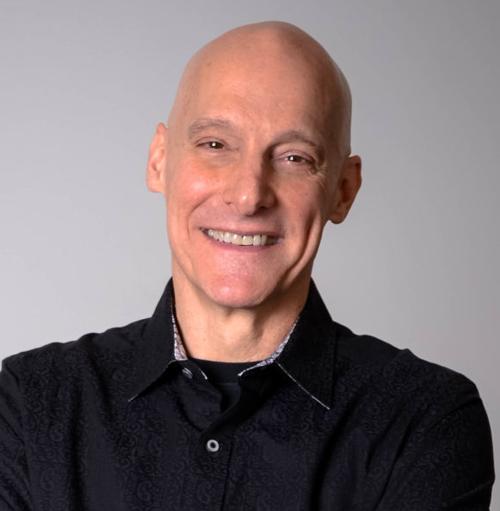 In honor of the 100th anniversary of Veterans Day, the QCSO music director and conductor is highlighting the emotional influence of war and conflict. While the concerts Saturday and Sunday feature one of the most famous 20th-century orchestral pieces — Samuel Barber's mournful, yearning "Adagio for Strings" (premiered in 1936 as a movement in a string quartet) — they also include two QCSO premieres, one a monumental work penned nearly 80 years ago.
Dmitri Shostakovich's Symphony No. 7 was written in 1941 during World War II and dedicated to his home city of Leningrad.
"It was written under the most incredible circumstances when Leningrad was under siege by the Nazis," Smith said, noting the city was completely isolated from food and other resources, resulting in the death of more than a million Soviet citizens.
Shostakovich's panoramic, sprawling symphony became a symbol of resistance for the Allied forces and a reflection of the perseverance of humanity against brutal dictators.
"It was a really potent artistic weapon unlike anything else that I know," Smith said. "It wasn't just an artistic reflection of something that went by; it played an active role in WWII in the morale of audiences and troops."
After its Soviet Union premiere, in June 1942 the 70-minute piece was performed by the London Philharmonic Orchestra before making its way to New York City a month later, under the baton of acclaimed Arturo Toscanini.
You have free articles remaining.
"It's the artistic embodiment of anti-fascism, and Toscanini was all about that," Smith said. "It was the shared idea, the shared responsibility to fight fascism. Shostakovich, his symphonies had been snuck out. He was championed in the West because of his fight against communism. ... He was an artistic hero, and it's a great piece, a terrific, engulfing piece."
"The thing about Shostakovich for me, he just directly communicates as one human being to another," Smith said. "He had this ability to communicate, one human being to another. He makes big, outward statements, with a big orchestra, but there are so many intimate, soft moments."
"The idea of a solo voice is very poignant psychologically, and the strings especially are the massed human, most anguished outcries," he said. "It's like the masses crying; he's a great musical psychologist. That's why his work really resonates, whether you can verbalize it or not."
The third movement grows in intensity and ferocity, and the last hints at victory, though it leaves the listener wondering if conflict will simply resume, QCSO executive director Brian Baxter said.
"Shostakovich's Symphony No. 7 is epic," he said. "It's one of the biggest symphonies you can perform. This is a piece I find really overwhelming. It's big, loud and impressive. It's the full force of what the orchestra can do."
Baritone Paul Max Tipton and QCSO will also perform John Adams' melancholy, meditative "The Wound-Dresser" (1989), inspired by Walt Whitman's poem honoring his time as a hospital volunteer during the Civil War.
"What Adams is trying to do with the music is reflect the text," Baxter said. "Whitman's poem is so graphic in that he doesn't cover up what's happening in war. There's all this horrible loss and death. Yet the beauty in his words is stunning."
"Paul's voice works perfectly for 'The Wound-Dresser.' He's very expressive and offers a great sound that will blend well with the orchestra," he said.