MOLINE — If there's a first family of Music Guild, it's probably the pied Piepers of Moline. For 66 of 71 seasons of the community theater at Prospect Park, three generations of the clan have played key roles on stage, behind the scenes and in the orchestra pit.
And for the first time in 22 years, father, Kevin; mother, Valeree; and daughters, Heather and Hillary will be on stage together for Guild's new production of the Broadway favorite, "42nd Street," this weekend and next.
The quartet last trod the boards in the same Guild show in 1997's "Crazy for You," when Hillary was 6 and Heather was 10.
"Hillary and I got to be Little Follies girls; so we were added in because Carol Jamison was the choreographer and we were in her dance studio," Heather said this week in the theater lobby before a rehearsal.
"42nd Street" — last done at Guild in 1992 — is the ultimate toe-tapping dance show. The 1980 Broadway production won the Tony for Best Musical and became a long-running hit. With lyrics by Al Dubin and Johnny Mercer and music by Harry Warren, the show follows director Julian Marsh (here played by Kevin Pieper) as he attempts to put on a new musical during the height of the Great Depression.
Young Peggy Sawyer (Illinois State senior Carolyn Wehr) is fresh off the bus from small-town America and another face in the chorus line of Broadway's newest show. But when the leading lady gets injured, Peggy gets a shot at the stardom she's always dreamed of.
The summer tradition of Broadway in the park
The sole show of Music Guild's first season was Victor Herbert's "Sweethearts,'' which debuted June 22, 1949, at a ticket price of $1.50. With its benches, the Guild began with a capacity of 1,079 in the uncovered, un-air-conditioned building.
In 2000, QCMG completed a $1.4 million renovation of the theater, which today has 535 seats. The project included a new 4,800-square-foot lobby; new restrooms; handicapped accessible parking; a new roof, ticket office, concessions area, air conditioning and heating, and reupholstered/restored seating.
Kevin Pieper's father, Bruce — who celebrated his 93rd birthday Wednesday — first auditioned for Guild in 1954, for the chorus of "No, No, Nanette," and wound up with a lead. From then until 1998, he played 24 leading roles in the park, including Harold Hill in "The Music Man" in 1963 and 1976, the iconic part Kevin stepped into for the '98 production.
"I went and watched the shows as a kid," Kevin Pieper said in a 1998 Dispatch/Argus interview. "Some of my earliest memories are of going to rehearsals and playing on the playground at Prospect Park."
His first chorus role was in 1973's "Naughty Marietta," and the first lead role as Frank in "Annie Get Your Gun" in 1994, two years after he played Thomas Jefferson in "1776" (and Valeree played his wife, Martha). The couple first met at Guild in 1981, during Valeree's first show, "My Fair Lady," when Kevin played Freddy.
Like other actors, Kevin chooses which show to audition for based on whether he feels he fits the part. Kevin also served as QCMG president from 199 to 2003 and 2015-16.
Valeree's favorite roles include Violet in "9 to 5," Millie in "7 Brides for 7 Brothers," and Dolly in "Hello, Dolly." She has music directed "Little Mermaid," "Thoroughly Modern Millie," "It's a Wonderful Life," "Wizard of Oz," and "Fiddler on the Roof."
"Once you reach a certain age, the opportunities for characters on stage are a lot more limited," Valeree said. "That's always going to be my first love, but I'm not going to be Ariel; I'm not going to be Cinderella. Those years have passed me by. If I can be involved in a show, that's what is important, and it has been a family activity for us."
Directing as a part to be played
2017's "Little Mermaid" was another family special, as Heather Beck directed it, and her husband, Adam, was in the ensemble; Hillary Erb played Ariel and her husband, John, played leading man Eric; and Valeree led the orchestra. Heather had directed "Urinetown" in 2015, which also had Adam in the cast.
"When you're a director and you see as a group, they all have that moment, you have a different kind of pride," she said. "You see they're embracing what you visualized, and that's just a really special emotion."
You have free articles remaining.
Her first Guild show was "Joseph and the Amazing Technical Dreamcoat" in 1995 when she was 8. Heather and Hillary (now 32 and 28, respectively) did every show during most summers of junior high and high school, either in crew or on stage. Among them and their parents, they far exceed more than 100 combined credits (Kevin has 60 alone).
It's been 12 years since they've done a show together — 2007's "Thoroughly Modern Millie," in which Kevin was Trevor Graydon, Valeree was music director and Heather and Hillary were on stage. "That's when my husband and I started dating; he was in that show," Heather said.
Hillary played Eve in 2016's "Children of Eden," in which her husband was a narrator. "He definitely has the bug and wants to learn everything about everything," she said of John.
"Which is good, because he wouldn't be able to stay in the family otherwise," Valeree joked.
Hillary choreographed this spring's "Jesus Christ Superstar," for which John assistant directed.
"Getting to see your finished product on stage gives you a whole different level of appreciation," she said. "People taking what you did and making it their own, it's really cool, as opposed to you're just one person on stage."
"For me personally, it was hard to audition (for "42nd Street") because I found I enjoyed the behind the scenes more," Heather said. "I'm glad that I did this because it just reminded me how much fun this is, to actually get to be on stage during the show too. It's a different feeling for both."
Listening to Broadway's lullaby
While Christina Myatt makes her Guild directing debut with "42nd Street" (also choreographing the dance numbers), she's a stage veteran (acting credits include Norma Desmond in "Sunset Boulevard," Fantine in "Les Misérables," Rose in "Gypsy," Fanny Brice in "Funny Girl," and Velma in "Chicago") and is owner/artistic director of Center Stage Performing Arts Academy. Previous choreography credits include "A Chorus Line," "Kiss Me Kate," "Drowsy Chaperone," "Chicago" and "Crazy For You."
"It has been amazing to create a vision for this classic that is still relevant and enjoyable for audiences today," Myatt wrote in the program. "But, just like Peggy, I also realize that I am only part of what makes this show happen."
Neither Kevin nor Valeree were in the '92 "42nd Street," but for this one, he designed the set and plays the show-within-a-show director.
"I really enjoy it. He's kind of a cranky guy. It's really fun and I enjoy the character, starting out being brusque with everybody and tough on the cast. He softens up by the end," Kevin said.
Valeree plays Maggie, one of the writers, with John Weigandt.
"We're the ones who put the cast together, and (Kevin) directs the show," she said. "I'm kind of the mother of some of the girls in the show, and literally."
Hillary and Heather are in the ensemble.
"The ensemble is ridiculously active in this show; we do a lot," Heather said. "There are lots of costume changes, lots of dances, still very busy."
Her favorite is the opening number, which is similar to the opening of "Chorus Line," she said. "By the time you see the chorus say, 'oh my God, that was such a great audition,' we're all like, yeah, we did it! It's really cool."
071219-mda-nws-piepers13.jpg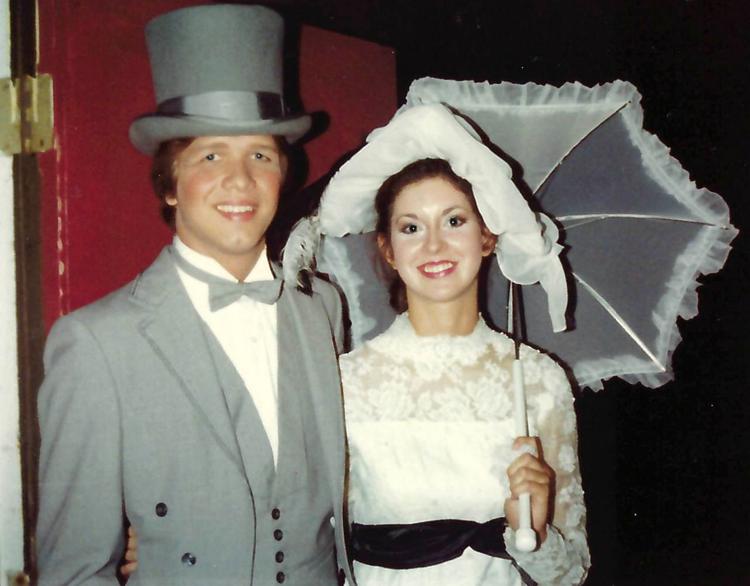 071219-mda-nws-piepers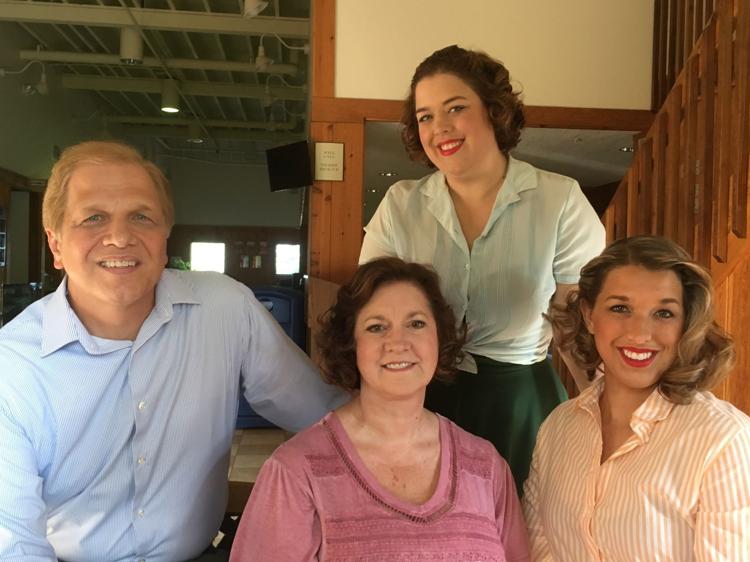 071219-mda-nws-piepers14.jpg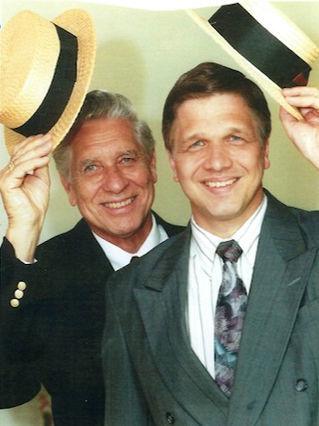 071219-mda-nws-piepers9.jpg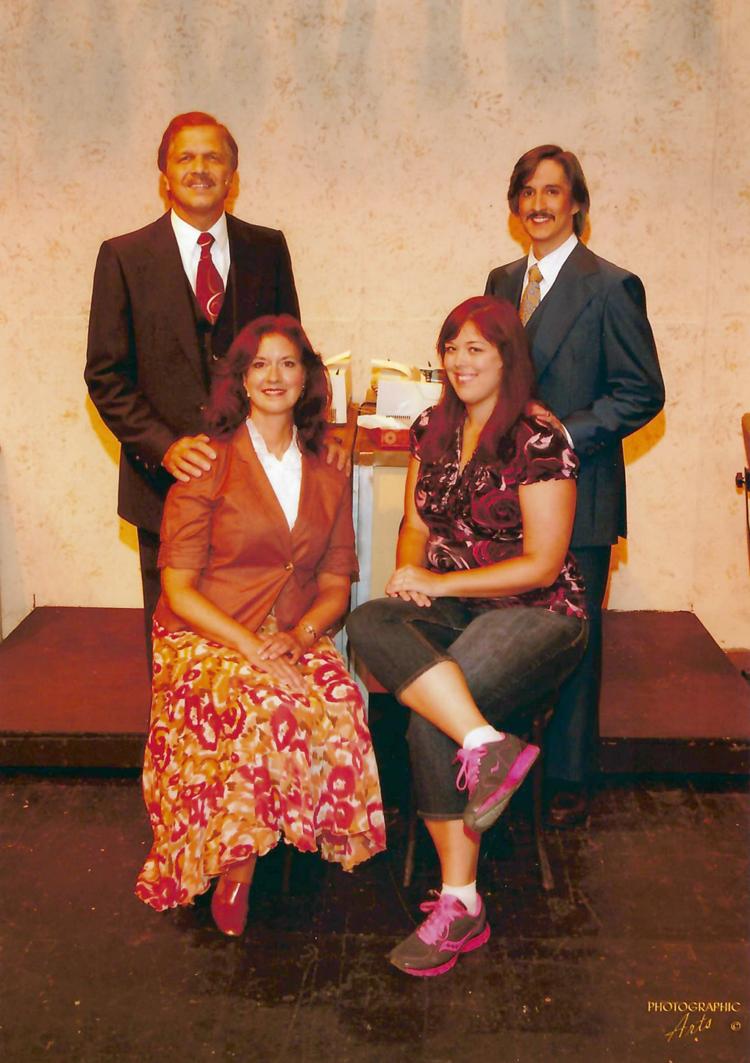 071219-mda-nws-piepers15.jpg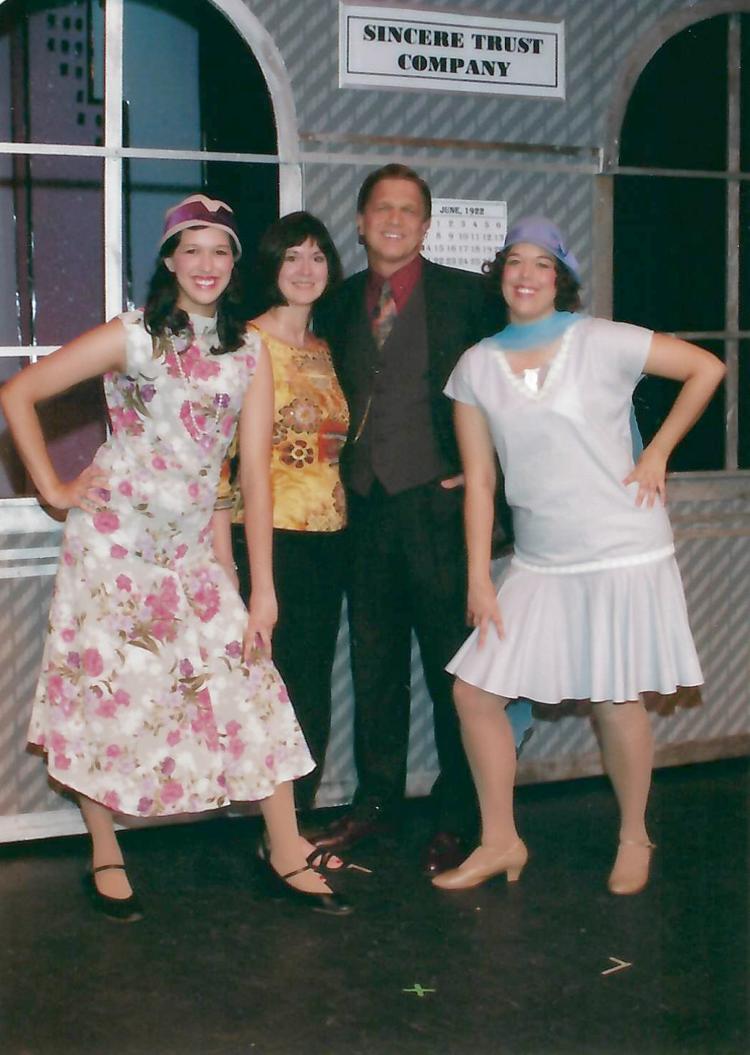 071219-mda-nws-piepers11.jpg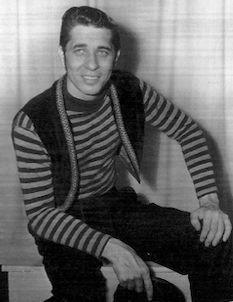 071219-mda-nws-piepers12a.jpg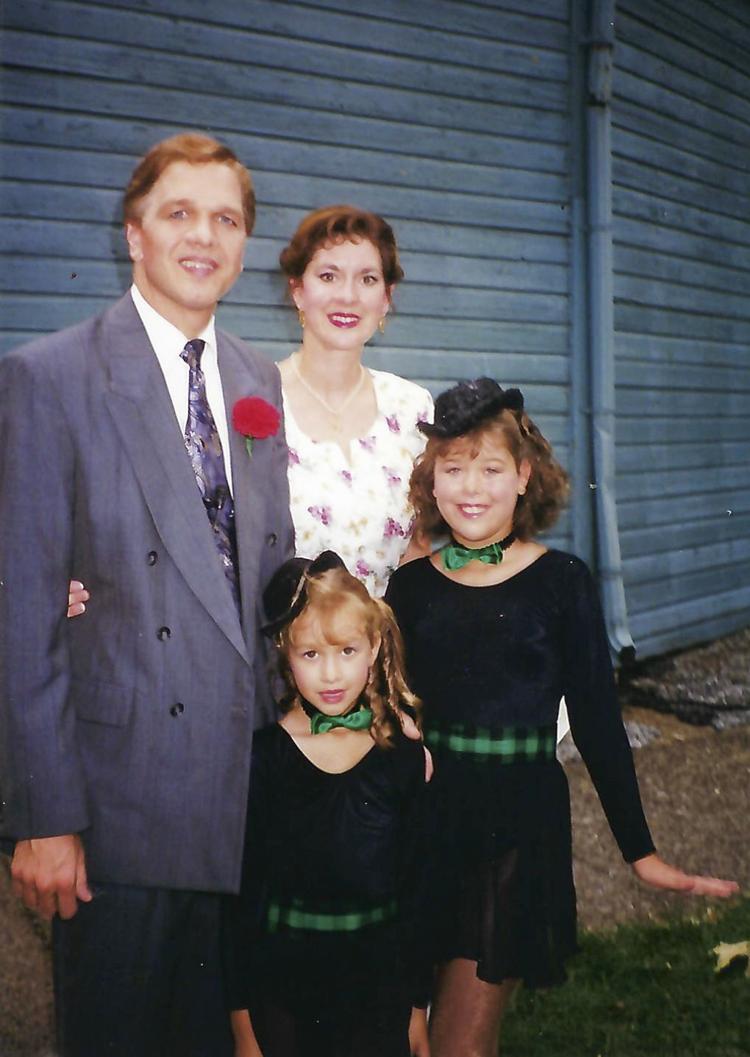 071219-mda-nws-piepers10.jpg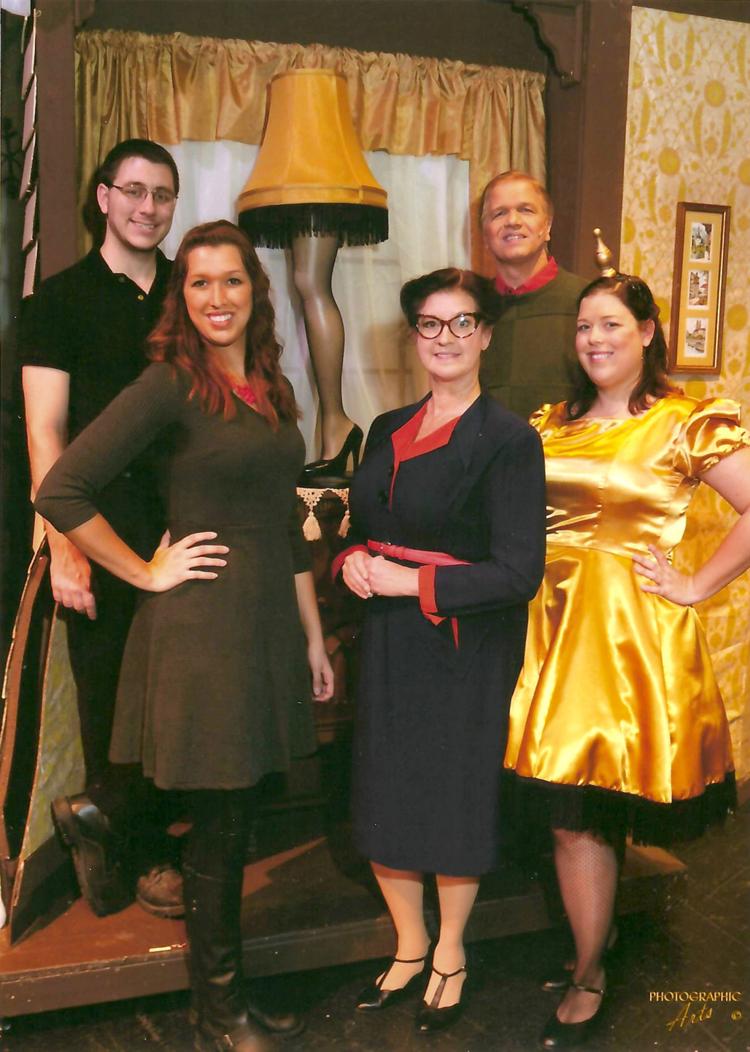 071219-mda-nws-piepers8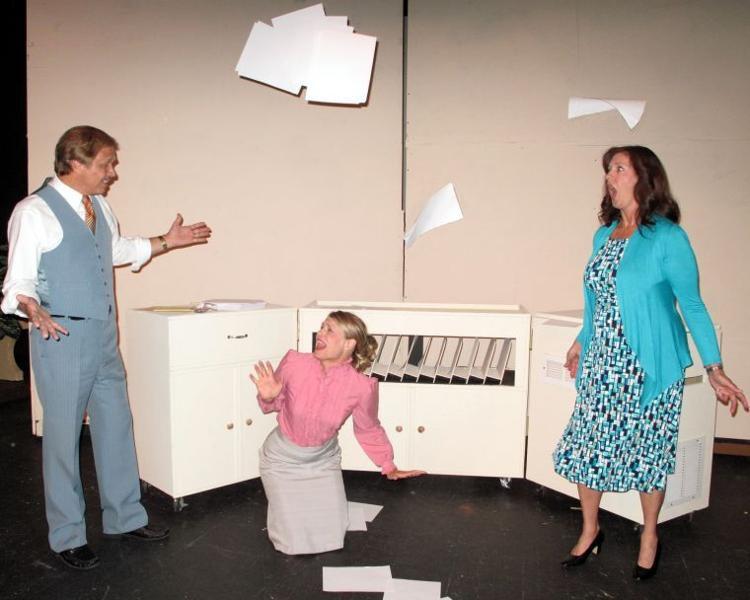 071219-mda-nws-piepers7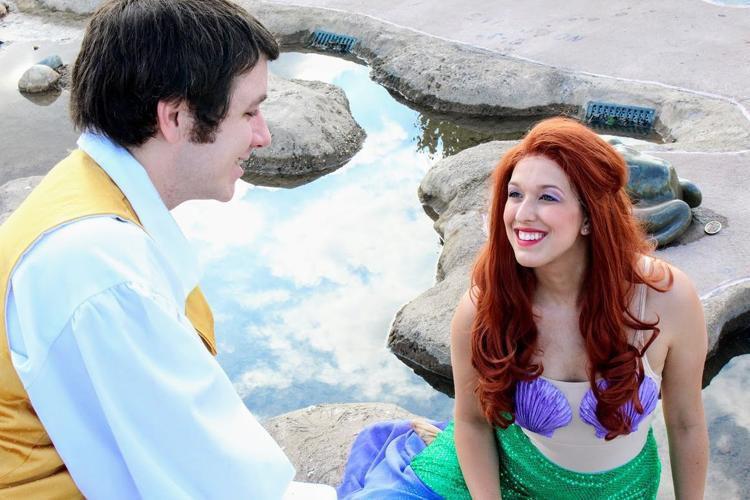 071219-mda-nws-piepers5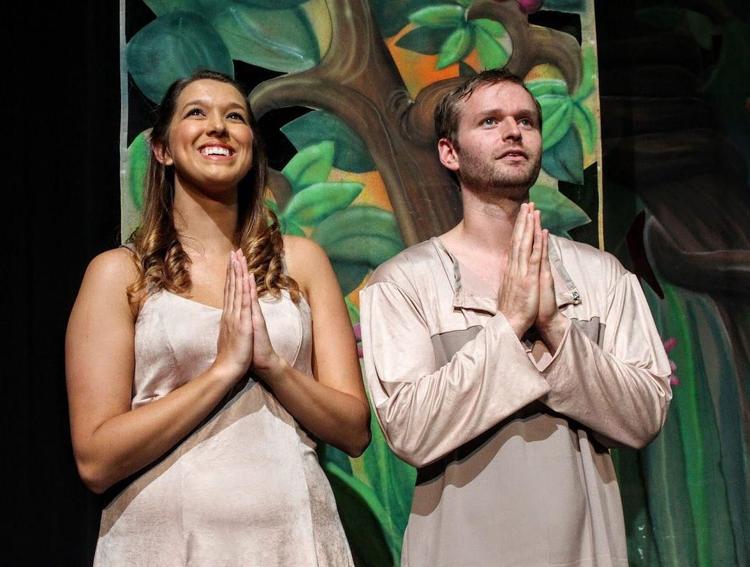 071219-mda-nws-piepers6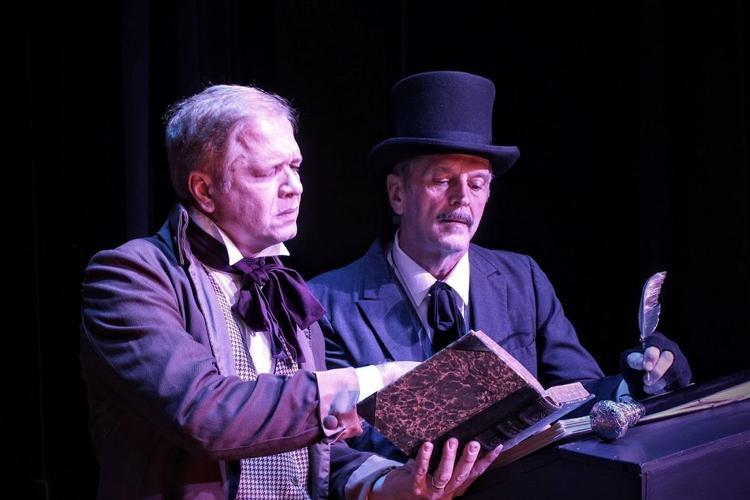 071219-mda-nws-piepers3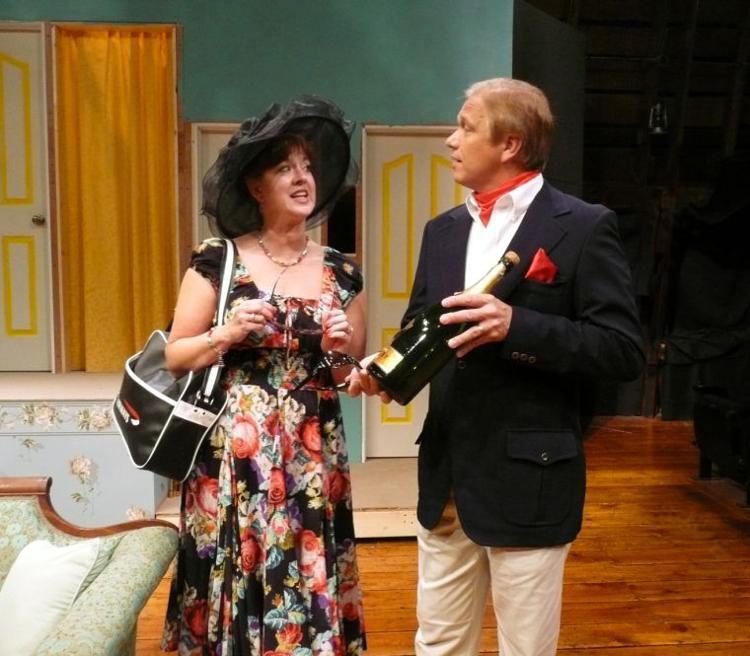 071219-mda-nws-piepers4