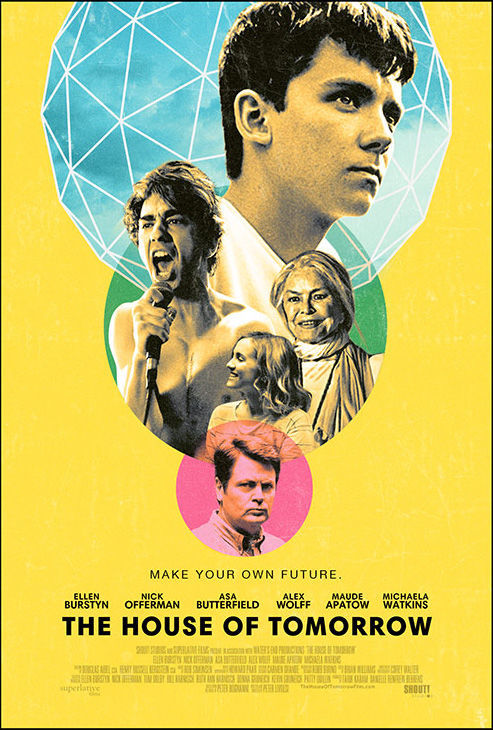 DAVENPORT — You don't have to travel to New York or L.A. to catch the latest indie film premieres.
Starting Tuesday, the Putnam Museum Giant Screen Theater, 1717 W. 12th St., will host the New York Film Critics Series.
The series will feature movies shown before their national release dates. Each movie will be accompanied by an interview by Rolling Stone's Peter Travers of major stars and up-and-coming filmmakers.
The Putnam is the first U.S. museum location to host the series, according to series spokesman Mark Ehrenkranz.
The series is currently running at 65 theaters, the closest of which are in Chicago and Des Moines. It offers 12 curated pre-release films per year to audiences.
"It's offering content in the Giant Screen Theater that you can't see anywhere else," Putnam Museum president/CEO Kim Findlay said Tuesday. "It's an important thing to offer to our community."
"Bringing the New York Film Critics Series to the Quad-Cities seems to be a natural fit for a community with such a dedicated theater scene and an appreciation for independent media," she said.
Over the years, some Putnam patrons have asked about the potential for bringing independent films to the theater, she said.
"This is a wonderful package, I think — you get not only the film, but conversations with Peter Travers with filmmakers and actors," Ms. Findlay said of the series. "I knew there was an appetite for this film in the community. Bringing this here for those who've expressed a hunger for more indie film content is a great way for us to answer the requests of those who've spoken up."
If the Putnam is successful with the series, Ms. Findlay said, she will look into scheduling other indie films that aren't usually screened at local multiplexes.
The Putnam doesn't have a schedule yet of what flicks will be shown, as each venue doesn't get a notice until about four to six weeks out, according to Mr. Ehrenkranz.
The featured movie at 7:30 p.m. Tuesday will be the drama "The House of Tomorrow," which unites the world of geodesic domes with punk rock and Nick Offerman.
The movie, which will open nationwide April 27, tells the story of 16-year old Sebastian (Asa Butterfield), who has spent most of his life with his Nana (Ellen Burstyn) in their geodesic-dome home. She's raising him on the futurist teachings of her former mentor, Buckminster Fuller, with the hope that one day Sebastian will carry Fuller's torch and make the world a better place, according to thehouseoftomorrowfilm.com.
When a stroke sidelines Nana, Sebastian begins sneaking around with Jared (Alex Wolff), a chain-smoking, punk-obsessed 16-year-old with a heart transplant who lives in the suburbs with his Bible-beating single father, Alan (Nick Offerman) and teenage sister, Meredith (Maude Apatow), the synopsis says.
Sebastian and Jared form a band, and Sebastian must decide if he wants to become the next Buckminster Fuller, the next Sid Vicious, or something else entirely.
The film will be followed by interviews with director Peter Livolsi and stars Asa Butterfield, Alex Wolff and Ellen Burstyn.
The evening will kick off at 6:30 p.m. with drinks available for purchase at the museum's balcony bar.