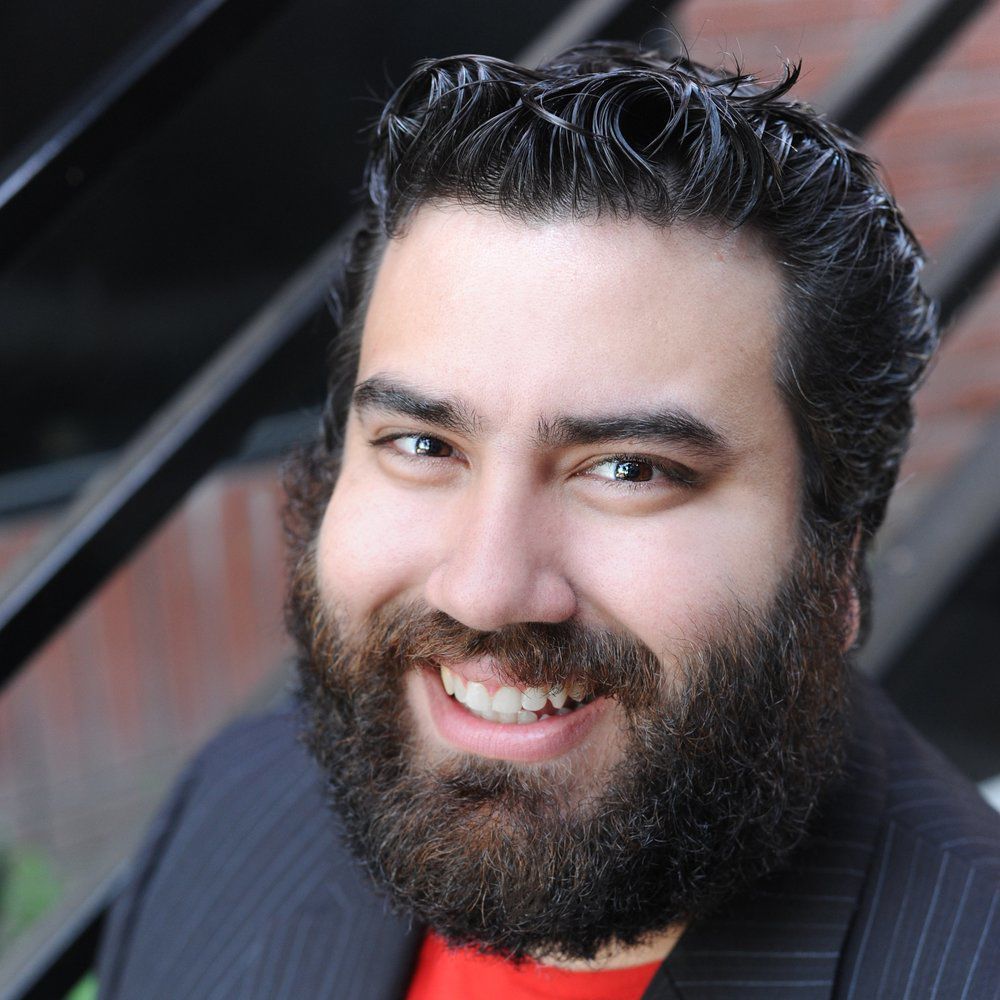 You have free articles remaining.
EAST MOLINE — Jirard Khalil, who's nationally known as "The Completionist," gets to play video games for a living.
The passionate 31-year-old Los Angeles native isn't just another obsessed gamer. He's a thorough, discerning critic who offers meticulous, insightful reviews of games with all the professionalism and panache as those who judge fine wines or priceless paintings.
Khalil — who has 1.2 million subscribers to his YouTube channel — will bring his life story and observations to a unique event at 7 p.m. Tuesday, Nov. 19, at The Rust Belt, 533 12th Ave. He's billed as not just another social-media influencer, but "that one video gamer" (as his YouTube channel is called).
On his "Completionist" review channel, he's been completing one game a week, every week, for the past eight years, and he narrates details, the pros and cons of the game on each episode.
"How can you improve on what is considered to be a perfect game?" Khalil asks in his recent review of the updated "The Legend of Zelda: Ocarina of Time."
"This ain't your daddy's Ocarina," he says in the video. "Thankfully, almost every change that's been made has drastically improved the experience. Just look at this."
Khalil says the visual upgrades (in "glorious 30 FPS," or frames per second) "made me more invested in the characters and this world all over again."
In a recent interview, he said as the youngest of five, he got hooked at age 3 and 4 on playing Super Mario Bros. 
He majored in theater and film at Cal State-Fullerton, after which he wanted to work in film — producing, writing or directing.
"I always had a passion for acting, starting as a teenager," Khalil said. "When I got to college, I started YouTube and made short films.
"The Completionist was never meant to be my end goal. I didn't start to be an influencer; I wanted to make and create things."
The format for Khalil's tour is a hybrid between a stand-up comedy routine and a TED talk.
"It's about making our parents proud, continuing the legacy of our parents, grandparents," he said. "My dad was an immigrant from Lebanon who worked his ass off for all us kids to have a future.
"This show is about how my dad was an influencer for me; how I came to my passion as a gamer," he said. "I'm telling stories."
His father still doesn't quite know what he does, but "he's really proud of me," he said.
"What I love most about what I do and the show is, seeing so many people feel and connect with the show, to be creative," Khalil said. "To see somebody say, you helped me decide how to spend money, or I want to become a game developer, designer. Seeing people develop their passion, I get to do it every day."
Since 2011, Khalil has completed about 340 games for his videos, with slews of top tens, developer interviews and first-looks. He posts new episodes of "The Completionist" on Saturdays, and his year-old channel "Super Beard Bros" (with his friend Alex Faciane) posts new game videos on Wednesdays.
"He's a former games journalist; that one is more unfiltered," Khalil said of Faciane. "The appeal to it is watching someone truly good at games, talented and someone who is a researcher, who goes through the history of the game, with little tidbits."
Khalil employs a handful of people who help write, film and edit the episodes.
He'll play each game for hours, and the videos can run between eight and 90 minutes. Khalil also broadcasts live-streams and streams other players on his Twitch channel (where viewers chat), at twitch.tv/thecompletionist. There, you can buy his merchandise and donate to his business model.
He says he earns money from YouTube advertising, game developers, game companies, sponsorships, personally promoting products and selling merchandise.
Khalil also is part of Big Bad Bosses (sometimes abbreviated as B3), a video game-based comedy boy band comprised of Khalil, Faciane, Nathan "NateWantsToBattle" Sharp and Satchell "Like-A-Bag" Drakes. The four perform in character as video game villains Bowser ("Big Bow"), Dr. Eggman ("Ronik"), Sephiroth ("Sephy") and Ganondorf ("G-Cash") respectively. Video game composer Jake Kaufman writes and composes behind-the-scenes for the group.
"They're mindless, very funny, singing about love," Khalil said. "It's pretty impressive."
"In 2011, I was probably one of five channels that started this revolution of game review, let's-play content," he said. "The legacy of my channel kind of spawned creators. A lot are in the tens and 20 millions of subscribers."
"The nature of our show is, I completed this game 100 percent," he said. "For me, what it is to make sure if there is a challenge, a secret, difficulty that's not been explored, uncovered, that's something we need to do in the show."
"It's an honor to really share our passion, get every Easter egg," Khalil said. "It's really, really exciting. It's also super exhausting. It takes a pretty huge amount of patience and diligence."