Toast area premiere at Black Box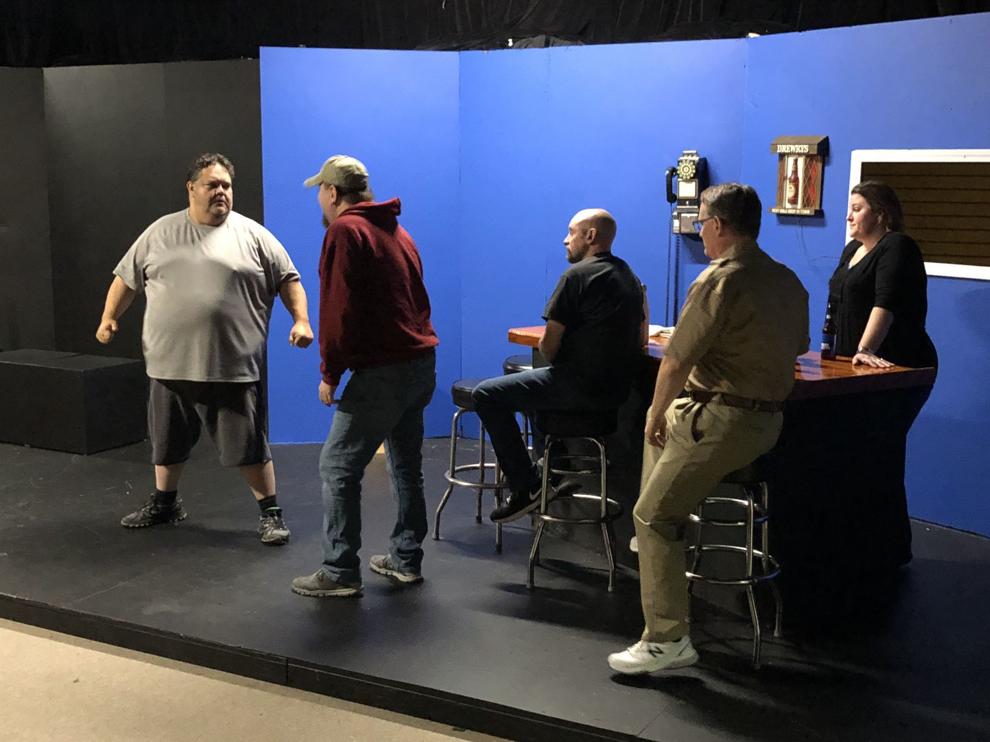 The Black Box Theatre, 1623 5th Ave., Moline, will present the area premiere of "Loser's Bracket" by Clay and Nate Sander. The Sanders were raised in Camanche, Iowa, and draw on their small-town upbringing to bring the comedy to life.
The plot revolves around Tiny Willits (Tony Trulson) and Ethan Banks (Mark Kulhavy), who spend most of their free time at Boo's Tavern in the small, working-class community of Downs Moor. Boo's co-owner (along with bar namesake Boo Koontz) is a know-it-all loudmouth, Gus "Hitch" Bigwood (Brant Peitersen). Hitch has a limp due to a forklift accident at the factory 10 years earlier, which got him a massive settlement, a large part of which he spent on an antique automobile.
Unbeknownst to Ethan and Tiny, Hitch has been faking his limp for the past decade to avoid paying the insurance company for the fraudulent claim. And what these three plan form the comedy of "Loser's Bracket." The play had two successful runs in Chicago, first in 2002 and remounted at the Theatre Building in 2004. The Chicago Tribune said, "The play hums with the kind of quirky, blue-collar, sports-loving bravado that made Bleacher Bums a Chicago classic."
The Black Box cast includes Emmalee Hilburn, Kevin Keck, Mike Richards and Kelci Eaton. The comedy is directed by David Bonde with set design by David Miller. Bonde and Clay Sander have been part of the sketch and improv troupe Comedy Thingy, which has performed podcasts at the Black Box. Sander, who writes most of the sketches, has spent more than 20 years writing for stage, radio and TV.
"Loser's Bracket" opens Friday and runs through Nov. 24. Tickets are $16 except on $13 Thursdays. For more information or to purchase tickets, visit theblackboxtheatre.com.
Have yourself a 'Merry' Prenzie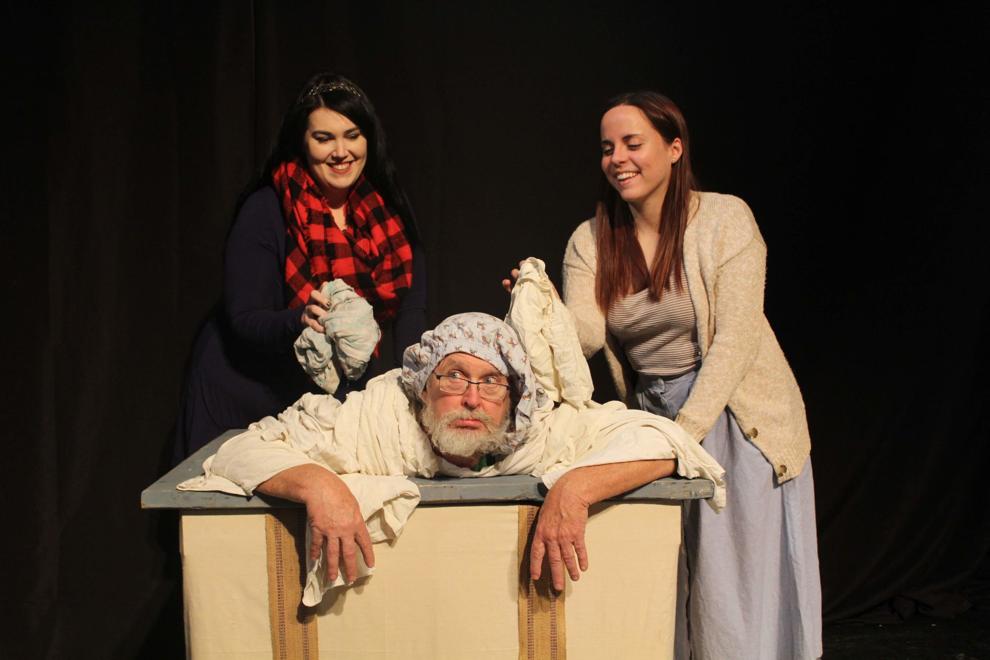 Directed by Jake Walker, Falstaff (played by Mike Carron) arrives in Windsor with the intent to swindle two prominent families out of their money. But when he matches wits with the wives of said families, he finds that he may be in over his head, a Prenzie synopsis says.
Falstaff decides to fix his financial woe by seducing the wives, but they see he sent them identical letters and take revenge by playing tricks on Falstaff when he comes calling, according to shakespeare.org.uk. With the help of their husbands and friends, the wives play one last trick in the woods to end Falstaff's mischief.
The Prenzie cast includes Kitty Israel, Denise Yoder, Emma Regnier, Kate Farence, Elliott Frieden and Nathan Klaus. Performances are at 8 p.m. Friday and Saturday (plus Nov. 21-23), and 3 p.m. Sunday, Nov. 17 at 1730 Wilkes Ave., Davenport.
Inspired by QCTW's vision of making theater accessible to all, Prenzie has adopted the "pay what it's worth" admission model. When you arrive, you won't be asked for money. Once the show is over, however, they ask you to pay what you think it's worth. For more info, visit prenzieplayers.com.
The Price is right at Redstone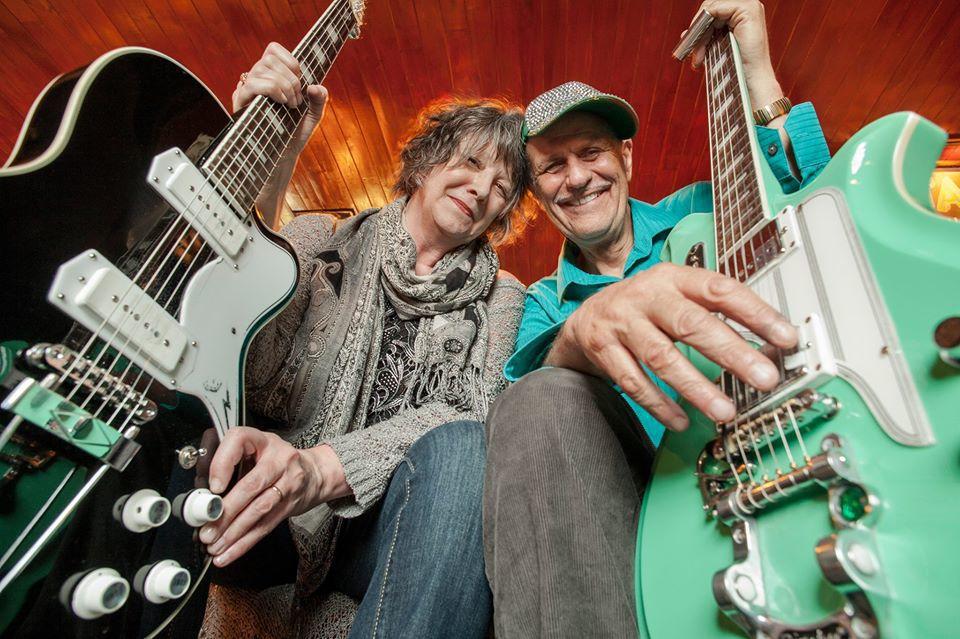 Two Iowa blues veterans take the Redstone Room stage (2nd and Main streets, Davenport) in a Friday show that kicks off 7:30 p.m.
Decorah-based Joe Price and his wife, Vickl, are a blues-roots duo — both are guitarists, vocalists and songwriters who travel the nation bringing their finger-style guitar and original tunes to a wide variety of audiences. He's a member of both the Iowa Blues Hall of Fame and the Iowa Rock and Roll Hall of Fame, and she's also a member of the Iowa Blues Hall of Fame.
"Armed with a joyous, disarming demeanor and the ability to play the doors off most anyone else in the room, Price has opened for the likes of Iris Dement and John Lee Hooker, while Iowa's own Greg Brown calls Price "the Buddha," according to Joe's biography at joepriceblues.com.
"It's the rare man that gets to mix two passions together and make a life out of it, but Vicki Price makes that easy," the site says. "The pair married in 1987, but Vicki had been holding her own in the wilds of small-town Iowa before then. Her guitar playing has more structure to it than Joe's, while her voice provides a good deal of their songs' fire.
Opening for them Friday will be Q-C favorite Lojo Russo and Iowa native Matt Woods. With Americana, roots and blues, Russo's style is "as unpredictable as the river she calls home — one moment we're being swept along a furious rhythm on the guitar punctuated with a wailing vocal, the next we're floating upon intricate finger-picking lifted by a voice as intense and haunting as her lyrics, according to her bio.
Retire to RME with jazz veteran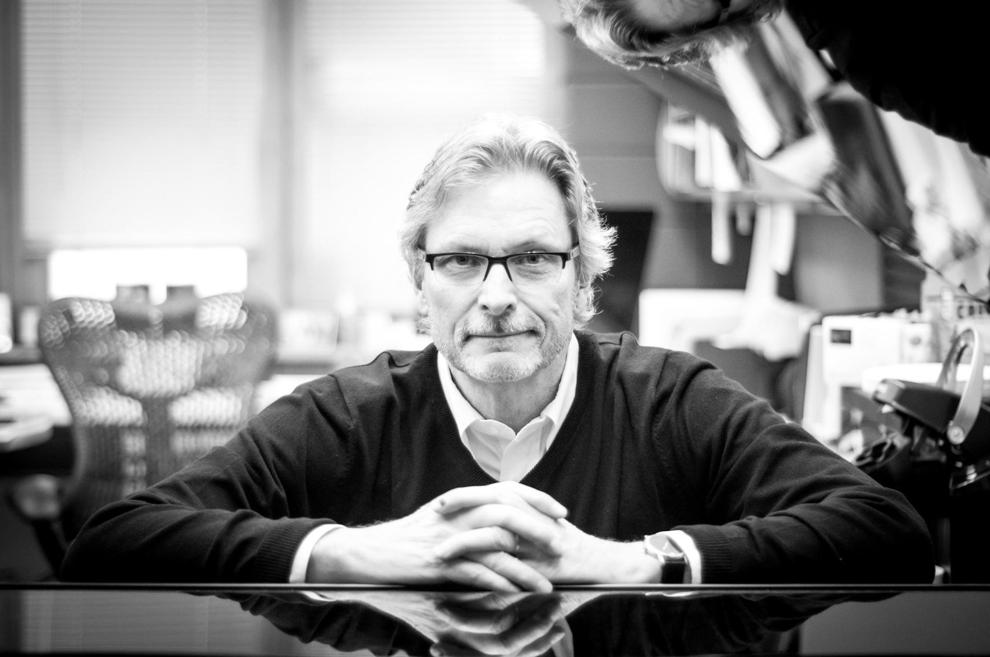 In a play on his "emeritus" status, Iowa jazz pianist Robert Washut will bring his Bob Washut Emeritet, to the Redstone Room, in the Polyrhythms' Third Sunday jazz series — with a 3 p.m. workshop and concert at 6 p.m. Sunday.
The Emeritet was formed earlier this year by the pianist and composer who retired from the University of Northern Iowa School of Music in 2018, after 38 years. Now an emeritus professor, Washut formed the band to remain creatively active in retirement. Its repertoire is culled exclusively from his body of original compositions.
"We are very fortunate to again have such accomplished musicians, with such breadth, performing for our series," Polyrhythms director Nate Lawrence said. "A glimpse of each artist's background inspires reverence." The ensemble is a jazz quintet comprised of UNI faculty and alumni.
Washut has received several commissions from collegiate and high school jazz ensembles, professional jazz artists and symphony orchestras. He's also an accomplished jazz pianist who founded the locally popular Latin jazz band Orquesta Alto Maiz, in 1986, with which he remained for 27 years.
Admission to the workshop is free for kids and $5 for adults. General admission for the concert is $10 or $15 for reserved/VIP seating. For ticket information, call 309-373-0790.
A special recognition for Lawrence, Polyrhythms' head for 16 years, will be held at 4:30 p.m. Sunday on RME's second floor, outside the Redstone Room. "Nate has been dedicated and committed to presenting live jazz music and musicians every third Sunday of each month in a professional and enthusiastic setting," according to an event release.