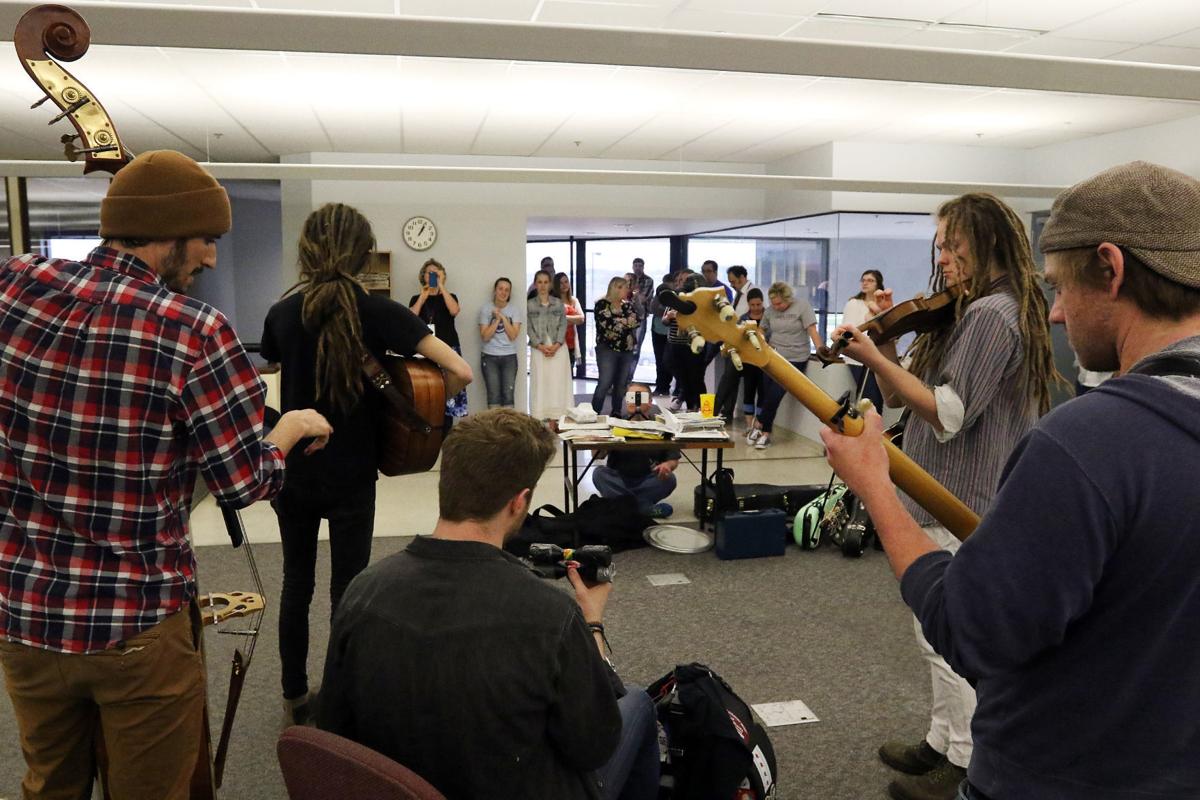 Concert and conversations are coming back to the Quad-City Times newsroom next week with Paper Jams. 
Paper Jams is an intimate, acoustic concert series that began in 2018, bringing local and traveling musicians and groups to the newsroom for short concerts.
The COVID-19 pandemic ended the jam sessions, but they're starting up again Oct. 19. Videos of the performances will be posted at qctimes.com and qconline.com and the papers' social media.
Bassel & The Supernaturals will be the first group to perform for Paper Jams. A Midwest-based, Syrian-American funk and soul group, Bassel & The Supernaturals will perform in the Quad-Cities as part of Quad City Arts' Visiting Artist Series. 
Check out live music with the Quad-City Times Paper Jams
Looking for music to listen to while you are at home? Give a listen to some of these Quad-City Times Paper Jams.