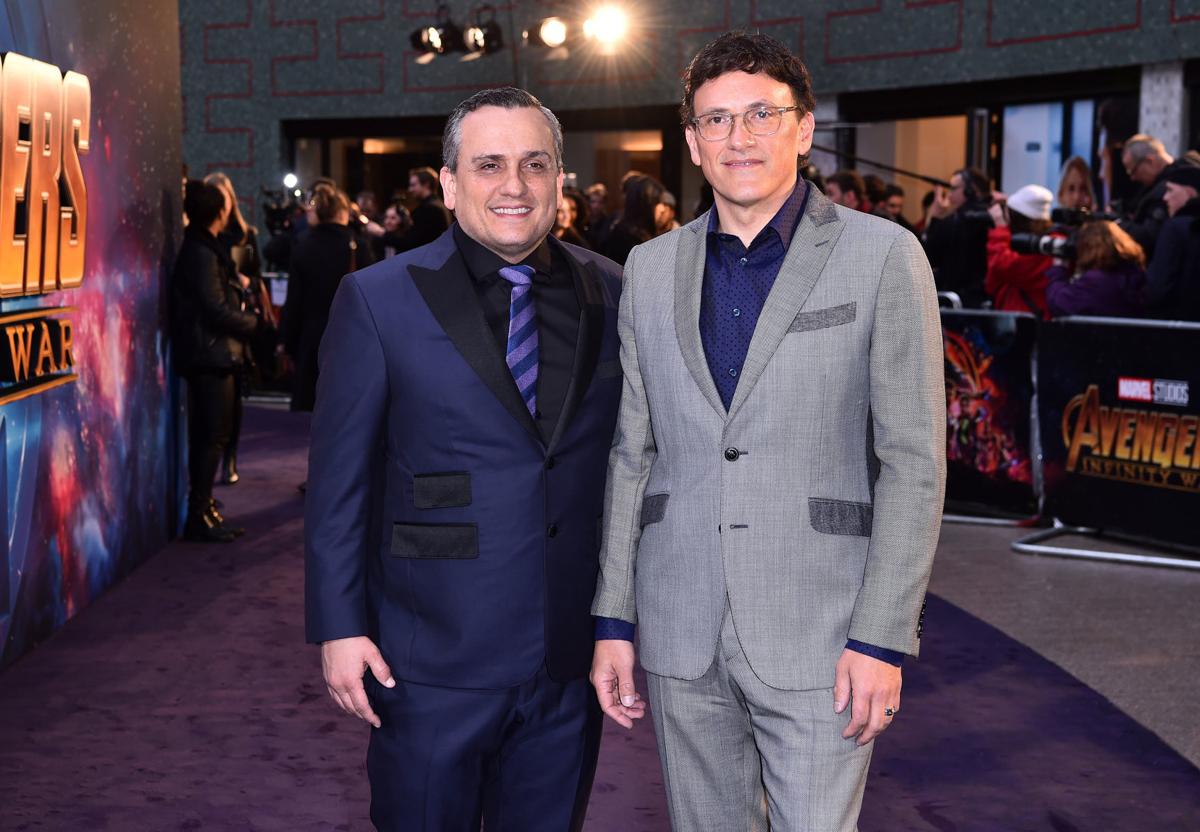 Is there something in eastern Iowa water that helps grow filmmakers?
A half-dozen major films with Hawkeye State connections released in the past year — from a superhero blockbuster to small, heartwarming documentaries — have won loads of critical plaudits and, in some cases, have been mega box-office attractions.
"These are exciting times," said Doug Miller of Davenport, representative of the Quad-Cities Production Coalition. "Things are popping."
The Iowa-linked flicks, in order of release, are:
"Saving Brinton" (June 2017) —
an internationally-recognized documentary by Iowa City-based Tommy Haines, John Richard and Andrew Sherburne. The Brinton Entertainment Co. of Washington, Iowa (south of Iowa City), traveled throughout the Midwest bringing films, magic lantern slides and other forms of entertainment to populations who, in many cases, had never seen such sights. Washington has the world's oldest movie theater.
"Only the Brave" (Oct. 2017)
starring Josh Brolin, Miles Teller and Jeff Bridges, directed by Joseph Koskinski, a 44-year-old native of Marshalltown, Iowa. Based on the true story of the Granite Mountain Hotshots, the movie is about elite firefighters who risk everything to protect a town from a historic wildfire. Koskinski will direct the new "Top Gun: Maverick," starring Tom Cruise.
"The Miracle Season" (March 2018) —
starring Oscar winners Helen Hunt and William Hurt, the movie recalls the 2011 tragic death of Iowa City star volleyball player Caroline "Line" Found as a team of dispirited high-school girls must band together under their tough-love coach in hopes of winning the state championship.
"A Quiet Place" (April 2018)
starring John Krasinski and Emily Blunt, from a script by Bettendorf natives (and University of Iowa alums) Scott Beck and Bryan Woods, directed by Krasinski. In the horror film's post-apocalyptic world, a family is forced to live in silence while hiding from monsters with ultra-sensitive hearing.
"Avengers: Infinity War" (April 27)
in the Marvel blockbuster directed by University of Iowa alums Joe and Anthony Russo, the Avengers and their allies must be willing to sacrifice all to defeat the powerful Thanos before his blitz of devastation and ruin puts an end to the universe.
starring Jeremy Renner, Ed Helms, Jon Hamm and Isla Fisher, and directed by Cedar Rapids native (and another Iowa grad) Jeff Tomsic. It's a comedy about a group of former classmates who organize an elaborate, annual game of tag.
"I think we've always had creative, hard-working people in Iowa, and they're getting recognized more and more," Liz Gilman, executive producer of Produce Iowa-State Office of Media Production, said Tuesday. "Iowa does have this rich history of film and entertainment. I think we value storytelling. The Iowa Writers Workshop (at University of Iowa) is internationally known."
The six films listed above have grossed a combined $2.38 billion, with "Avengers: Infinity War" at $2 billion alone worldwide, following the early April national release of "A Quiet Place," which has grossed $328 million. Beck and Woods this week announced they will adapt the Stephen King short story "The Boogeyman" for a new horror film.
"I think it keeps Iowa top of mind," Gilman said of filmmakers with or without connections to the state. "We'll give them a warm homecoming to come back. It's easier to shoot here, produce things here."
Unfortunately, of the six films, just "Saving Brinton" was shot in Iowa. The Brinton Collection contains films, slides, projectors, papers and other documents from the life and career of William Franklin Brinton of Washington, which was preserved many years by Michael Zahs, subject of the documentary. The collection was donated to the University of Iowa Libraries.
Gilman was with the doc's filmmakers earlier this month in Santa Monica, Calif., where she hosted a reception for Iowa-related movie folks before the "Saving Brinton" L.A. premiere, attended by Joe Russo, Beck and Woods, and actor Ron Livingston ("Office Space," "Sex and the City," "Loudermilk"), who's a Cedar Rapids native.
"There's a lot of Iowans out there; a lot of people in great positions," Gilman said.
Joe Russo returned to Iowa City on April 30, soon after his "Avengers" had the highest-grossing opening weekend in history. He answered questions at the Englert Theatre as part of the UI's Lecture Committee series.
Beck and Woods did a Q & A at a packed Rave theater in Davenport on April 7, after a "Quiet Place" screening.
Though there are several independent filmmakers in the Q-C area, Miller said it's doubtful major studio productions will be shot in Iowa soon, until the state returns a financial incentive program. Illinois offers 30-percent tax credits on film and TV production, he said, noting Chicago has long been a magnet for filming.
Gilman said Keokuk in southeast Iowa would host its first Conrad Nagel Film Festival this fall, honoring the town native (1897-1970) who was a silent-film star and a founder of the Academy of Motion Picture Arts and Sciences, which presents the Oscars.