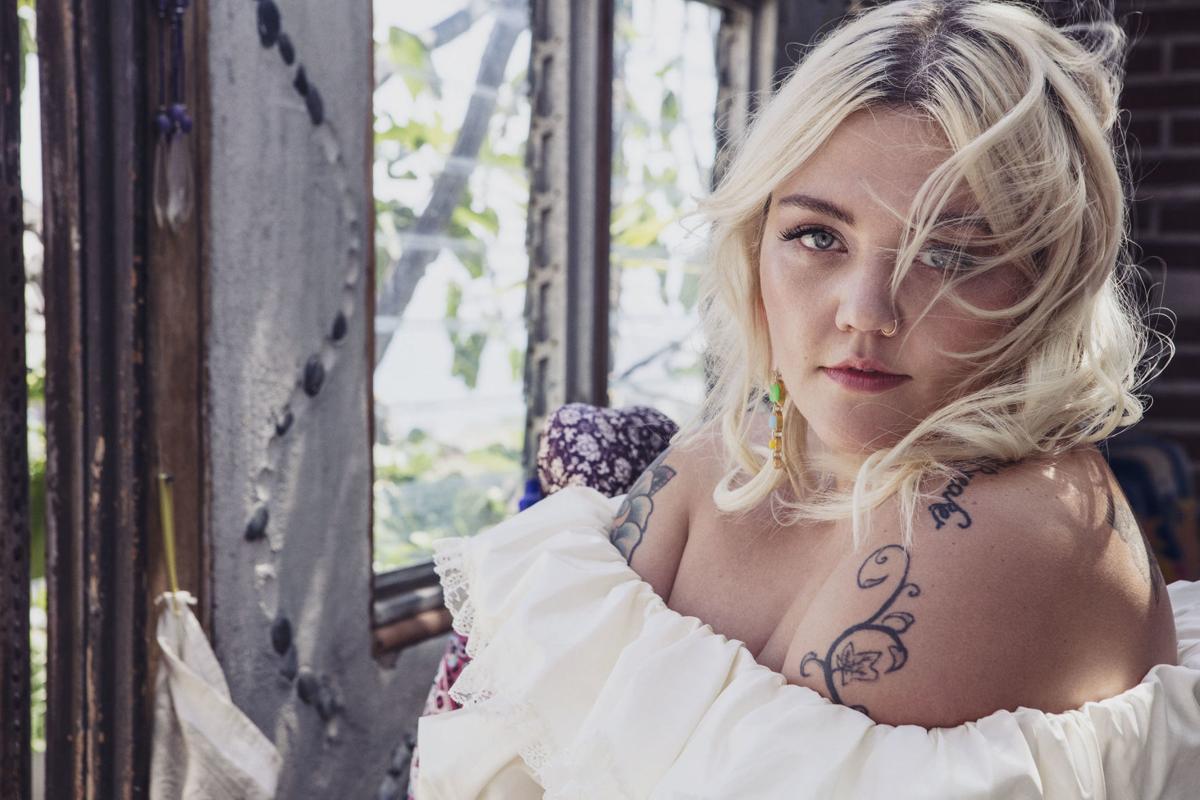 Elle King is the queen of speaking (and singing) her mind.
"It's been amazing; it's kind of cool," King said in a recent telephone interview. "I love everybody, love being on the country tour. The show is so fun, so amazing.
"It's cool that Miranda wants variety. It's worked out really well," she said. "At the end of the day, Miranda is rock and roll. ... If you sing with conviction and attitude, I can see how you can put them together."
Like the Dixie Chicks tour, "Roadside Bars & Pink Guitars" is another big dose of girl power. Lambert, the 35-year-old country superstar, revamped her current tour not only with King but Maren Morris, Ashley McBryde, Caylee Hammack and Tenille Townes, along with the Pistol Annies, featuring Lambert with Ashley Monroe and Angaleena Presley. (The TaxSlayer date features McBryde and Pistol Annies).
Speaking to Pollstar this spring about the all-girl lineup, Lambert said she "didn't set to have an all-female tour" but is grateful for what each act brings.
"I'm inspired by all these girls, especially the young girls; they keep my fire going. You see it in their eyes, and it just gets me going," she said. "Everybody has their own swagger and their own style, so this is going to be a night of some really badass music."
Promoting King's latest album, 2018's "Shake the Spirit," Variety wrote of a concert last November: "King churned the clotted cream of punkish country, raw R&B, crotchety rock, and deep blues into rich, buttery musical drama with her band, the Brethren ... (she) belted, crooned, purred, sauntered and swaggered her way through a tautly rocking set ... one thing became very clear: nearly every song that came before (the finale) was equally contagious, catty-cool and hit-worthy."
King was born Tanner Elle Schneider in 1989, the daughter of London King and Rob Schneider (actor, comedian and former cast member of SNL). She grew up in Ohio, and after hearing the all-girl pop-punk band the Donnas when she was 9, she decided she wanted to be a singer and musician, according to allmusic.com. By 13 she was playing guitar and later learned to play the banjo as well.
King began street busking and gigging around New York at 16, moving to Philadelphia to attend the University of Arts, majoring in painting and film.
"Ex's & Oh's," which reached the top of Billboard's Alternative Songs chart, was from her debut album "Love Stuff." In 2016, King recorded a duet with country star Dierks Bentley, "Different for Girls," that appeared on his album "Black." The single hit No. 1 on the Country Airplay charts, was nominated for a Grammy for Best Country Duo/Group Performance and won a Country Music Association trophy for Best Vocal Event of the Year.
"I didn't even know who he was," King said of being asked by Bentley to duet. 
You have free articles remaining.
"Dierks Bentley is so cool; we instantly hit it off. Then I looked up who he was. He changed my life in a big way — he opened up the country world.
"Country is more rock and roll than rock right now," she added. "The country world is so fun; it changed a lot about my career. Now I share the same manager as Dierks. It's just totally opened up my world in a new way. I had a secret dream of being part of country; I'm eternally grateful he opened the door to me."
King released her critically-acclaimed second album, "Shake The Spirit," in October 2018, featuring the lead single and her fourth radio No. 1 hit "Shame," which made her the only act in history to have scored top singles on the Adult Pop Songs, Adult Alternative Songs, Alternative Songs and Country Airplay charts.
A Rolling Stone review from October 2018 said of her debut LP, "King came on like a butt-kicking rocker-heroine wailing through her pain.
"Turns out, she was living that drama too. King spent the years since her initial success dealing with the fallout of a short, secret, troubled marriage, a subsequent divorce, substance abuse and rehab," the review said. "You can hear her map out her story, lyrically, as her impressive second album, 'Shake the Spirit,' progresses."
A Variety review of the new record said: "If anything, this time around, the guitars are rocking harder and her voice is growlier or bigger on the distortion effects. She might almost be too tough a chick for any mainstream format right now, but crossing over to country seems like the least her concerns."
"My second record is a lot more personal," King said in the recent interview. "Self-expression is a normal part of being a musician and songwriter. It's a  creative outlet for self-expression."
"I've been on a long, wild, intense and ultimately healing trip the past two years writing and recording this album," she said in a statement when her music video for "Shame" was released. "'Shame' is a cool lead track because I get to be a little naughty and because it's super fun to play with [my band] The Brethren."
"There are some new sounds both on the album and in how we are working the songs up for our shows ... horns! Who doesn't love horns?" King said. "I'm really just excited for people to hear the whole album, though, because my whole heart is on there."
One of her main influences is Wanda Jackson, the "queen of rockabilly," who hit it big in the '50s and '60s. "Her voice is very different sounding, a scratchy voice to cut through," King said. "I love her, got to know her personally. She's truly an angel."
She also treasures her life on the road.
"Some people get super rowdy. Country fans, they're just there to have a good time," King said. "It's their one night out, they get a babysitter; I think about that before I go on stage. This is their one night out, and it makes the whole thing special and fun.
"Each show is separate, a beautiful night," she added. "The fans have been so great, and I love it."