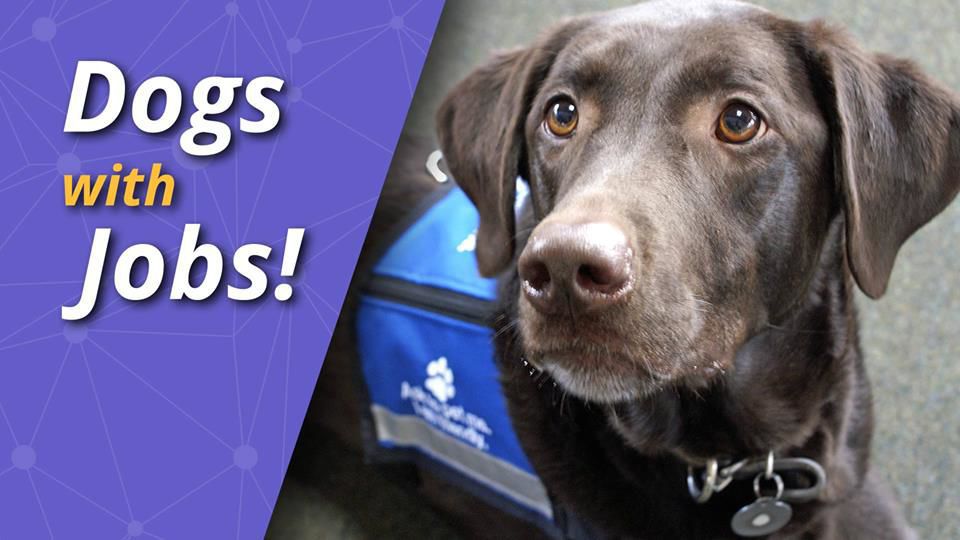 DAVENPORT — Do you know anyone who works like a dog or got fired like a dog?
While most canines seem fairly lazy and laid-back, the Putnam shows how they can put their noses to the grindstone in the free Sunday event, "Dogs With Jobs," at 1717 W. 12th St. You can meet professional pups and learn about their employable skills between noon and 2 p.m.
They include service and therapy dogs from the Quad Cities Canine Assistance Network, Quad Cities Dog Obedience Club and Pawsitive Hearts (which is based at St. Ambrose University).
"These dogs are exceptionally skilled, and we're excited to share the amazing services they provide," Putnam President/CEO Kim Findlay said in a recent release. "It's a great way to learn about our 'best friends' and the vital role they play in people's lives."
Following the event, a sensory-friendly screening of the new "dog-umentary" "Superpower Dogs" will play on the Putnam's Giant Screen at 2 p.m., for $5 per person using promo code ASQC at checkout. The special screening is modified to be easier on the senses, with dimmed lighting, lower volume and little to no trailers before the film, according to the release.
It also will be shown in 2-D rather than 3-D, visitors may talk and move around during the showing, and there will be a designated "chill-out zone" available outside the theater.
"Superpower Dogs" follows six real-life working dogs from around the world as well as their human partners, as they brave earthquakes and avalanches, protect endangered species such as rhinos and elephants and transform the lives of people with special needs. Narrated by Chris Evans (Captain America), the movie explores life-saving superpowers of some of the world's bravest working dogs who also fight crime.
Regular showings will play at 1 p.m. and 4 p.m. Sunday. Those tickets are $9 for adults, $8 for youth and $5 with paid museum admission.
The Quad Cities Canine Assistance Network therapy dogs offer companionship, relieve stress, boost self-esteem, encourage the love of reading and relieve anxiety and depression, according to the Putnam site. The Quad Cities Dog Obedience Club is dedicated to dog citizenship and dog sports.
Pawsitive Hearts focuses on training service dogs, volunteering in the community, and teaching the SAU community about different assistance animals. The club partners with Canine Companions for Independence to raise service dogs on campus.
Stay up-to-date on what's happening
Receive the latest in local entertainment news in your inbox weekly!