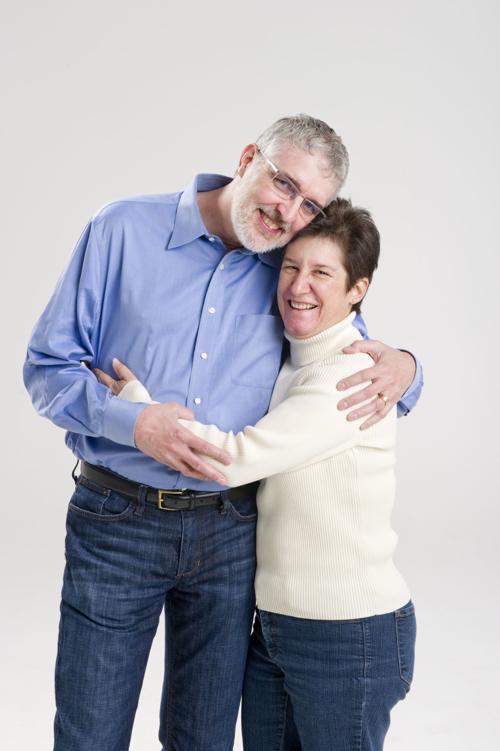 DAVENPORT — Eric Minton loves William Shakespeare, and he loves to write.
He is combining those passions in a special project this year. The 60-year-old freelance journalist, who lives in the Washington, D.C., area, is seeing all 42 stage plays attributed to Shakespeare as they're staged at theaters across North America. Today and Friday, Minton will see the Prenzie Players' production of "Henry VIII" in Davenport twice.
"Henry VIII," co-written by Shakespeare and John Fletcher, "is rarely performed because it's a difficult play," he said last week while in Oregon. "It's his least-performed play. It's a very unwieldy play, a very talky play.
Like very good Shakespeare, there's always something that makes it singular, unique, wonderful. In the case of 'Henry VIII,' it's Queen Katherine. She has some incredible scenes."
Minton began his theatrical journey Jan. 5 by seeing "Twelfth Night" in New York City, and he will end it Nov. 3 with "Henry V" in Washington, D.C. He is documenting his project with reviews, journal entries and more at shakespeariences.com/ShakespeareCanon.html.
Minton hopes to eventually compile everything into a book to be called "Where There's a Will: Shakespearances Through the American Way." It's the "notion of Shakespeare across North America. You can see all 42 plays in one year, and it's also a portrait of the American landscape," he said.
He said the Prenzie Players show will be the 555th production of Shakespeare he's seen since his high school days in New Jersey.
He's seen every play in the Shakespeare canon at least once, plus public performances of the sonnets "Venus and Adonis" and "The Rape of Lucrece." And that doesn't include the filmed versions of the plays he has seen.
He saw his first Shakespeare show in 1975, when he went with his high school drama club to see "Twelfth Night" at the American Shakespeare Festival in Stratford, Conn. He'd never heard of "Twelfth Night," but the promise of enjoying the company of a busload of girls while traveling to the festival was major motivation, he said.
"As soon as I walk in the theater, I saw Fred Gwynne — who was Herman Munster (on TV) — was playing Toby Belch," Minton recalled. "He was so good."
"That didn't necessarily turn me on to Shakespeare, but one of the girls I got to know became my girlfriend, and she was a big Shakespeare fan, so I had to impress her," he said. "That girl is long gone, but Shakespeare is still here."
While at the University of Missouri, Minton took a Shakespeare class his sophomore year, and the summer after that, he read the entire traditional canon of 38 plays while living in England (his father was in the Air Force).
Four additional plays are considered apocryphal — plays that scholars are "pretty sure Shakespeare had a hand in," Minton said. "He did write at least portions of them. They're just not part of traditional canon," he said of "The Spanish Tragedy," "Edward III," "Arden of Faversham," and "Sir Thomas More."
Of the controversial question of whether the Bard truly wrote all the plays attributed to him, Minton said: "He wrote everything. The whole authorship question didn't come up until the mid-1800s."
"I love the wordplay he uses," he said. "As drama, it's ripping drama. He's emotional, he's funny. ... It's just enjoying a good story well told. That's the reason why I go to them over and over. They're always different."
His favorite is the monumental "King Lear." "It's so powerful; it's so tragic; the language is incredible," Minton said.
Minton's favorite comedy is "Twelfth Night," which he called "just an absolute masterpiece. He didn't do anything wrong in that one. The emotion, the drama."
"I like Shakespeare if it's well done in any way, as long as the text and his intentions are respected," Minton said of setting the plays in varying time periods or places not in the text. "You can set them anywhere."
One of his favorites was a rap version of "Othello," to speak to modern audiences. Minton also believes in gender-blind casting, which Prenzie did done with a female "Lear," for example. "Anybody who can do the role, let them do the role," he said.
During this year, "the really incredible part of this journey, when we've had such political upheaval, I saw a children's Shakespeare theater in Palisades, N.Y., middle-school students were doing 'Merchant of Venice' two weeks after Parkland — the whole youth movement was getting started," he said. "I saw 'Measure for Measure' when the Kavanaugh hearings (for Supreme Court Justice Brett Kavanaugh) were happening — this play about sexual assault."
One great moment of his trip occurred during Labor Day weekend at Los Angeles' Griffith Park, Minton said. He was viewing "A Midsummer Night's Dream," and the power went out for five minutes, so audience members turned on flashlights and cell-phone lights. "That's the magic of live theater," he said.
Prenzie Players is in its 16th season and progressing in its goal of staging all the Bard's plays. Only a handful of theater companies worldwide have done so, and Prenzie expects to complete the project by its 20th year.