The animals at Niabi Zoo in Coal Valley are ready to welcome visitors again. The zoo will reopen to members on Saturday, April 10, and to the general public on Sunday, April 11. Visitors can visit the Biodiversity and Reptile buildings, take part in giraffe feedings at 11 a.m. and 2 p.m. ($6) and go for a train or carousel ride as well as visiting all the animals.
Niabi Zoo will reopen at 25% capacity and with temporary restrictions in place.
Face coverings (a mask or shield) is required through the front gates, inside open buildings, on the train and carousel and in restrooms and gift shops or anytime groups or individuals may be closer than 6 feet. Guests, including members and pass holders, must purchase tickets online at NiabiZoo.com prior to visiting. Guests can choose between two daily three-hour time frames: 9 a.m. to noon with last entry at 11 a.m. or noon to 3 p.m. with last entry at 2 p.m.
The Zoo will be open from 9 a.m. to 3 p.m. seven days per week.
The Zoo will be free to all from April 11-17, but online registration for tickets is required.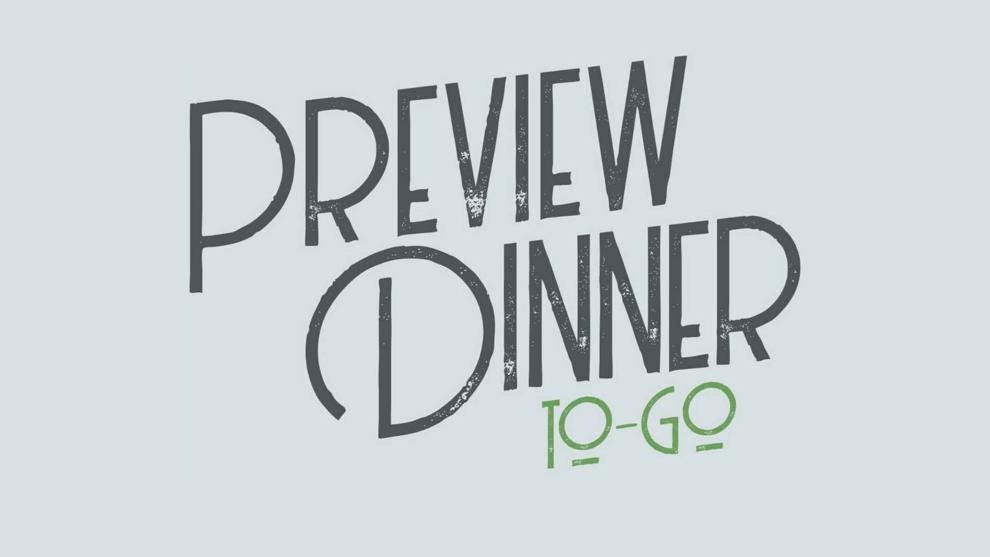 Wine lovers can help St. Ambrose celebrate the 20th anniversary of its annual Wine Festival and raise funds for student scholarships at the Preview Dinner To-Go beginning at 5:15 p.m. Saturday, April 10.
This twist on the normal formal event features Brian Larky and Kristin Milles from Dalla Terra and a selection of four family-owned wineries in Italy.
5:15-6 p.m.: Preview Dinner To-Go pick up at St. Ambrose University Rogalski Center
6:30 p.m.: Dinner from Home with online wine presentation
7 p.m.: Live online auction
The wine presentation and live and silent auctions will take place live via the St. Ambrose University Alumni Facebook page. Live bids can be placed via the chat feature or by calling a bidding phone number listed on the screen. The Boutique Silent Auction will be conducted through text bidding and can be found at sau.edu/alumni/special-events/wine-festival. Proxy bidding also will be available by calling beforehand.
Tickets are $140 per person and include a meal to-go as well as two bottles of wine per person. A $1,300 table sponsorship includes eight Preview Dinner To-Go meals and 16 bottles of wine, a name listed in the Preview Dinner program and a name listed on the Wine Festival website.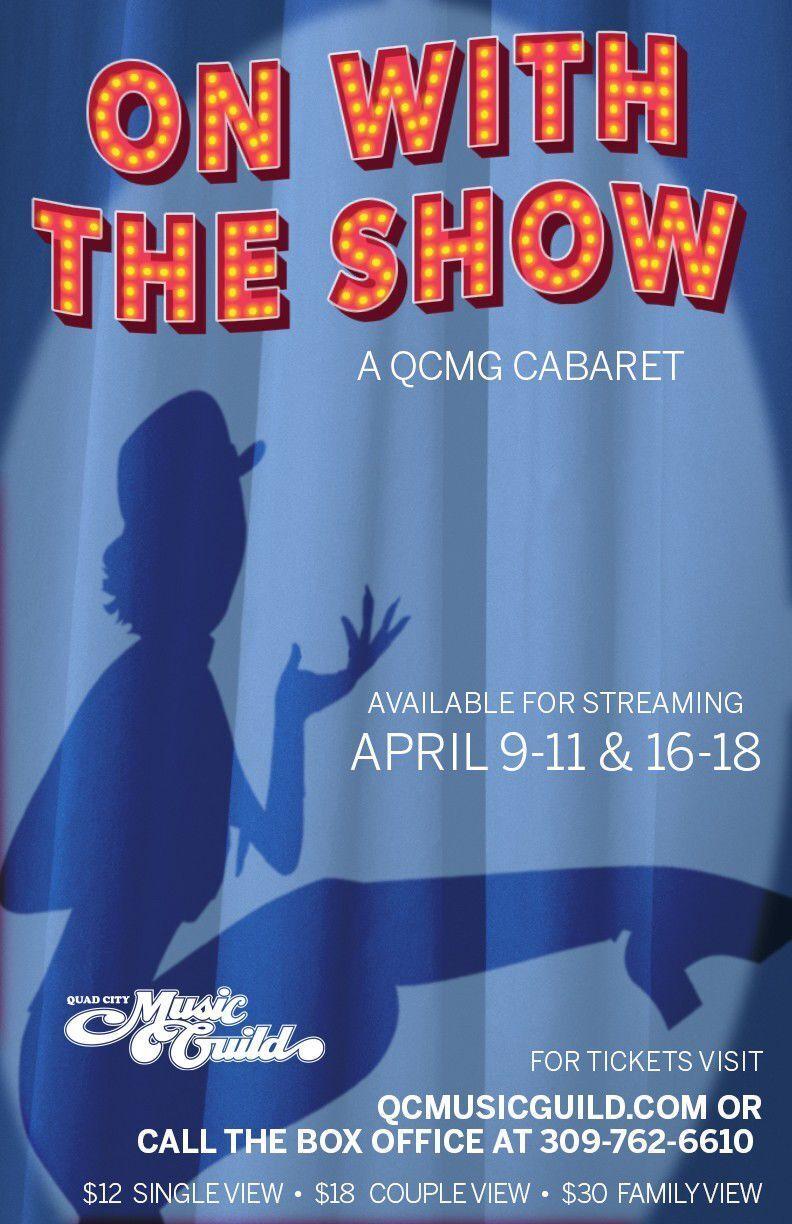 Life is a cabaret, old chum, so come to the cabaret! Take a virtual trip through the 73-year history of the Quad-City Music Guild at "On with the Show," a cabaret streaming Fridays-Sundays, April 9-11 and 16-18.
The show will feature songs from favorite productions including, "The Music Man," "My Fair Lady," "Carousel," "You're a Good Man Charlie Brown," "Children of Eden" and more.
$30 family, $18 couple, $12 single.
For more information or to purchase the streaming event, call the box office at 309-762-6610 or visit https://qcmusicguild.com/.
On Friday, April 9, at 6 p.m., the German American Heritage Center will host a Virtual Happy Hour to celebrate the opening of the newest exhibition, "Who? What? Wear? German Costume and Culture."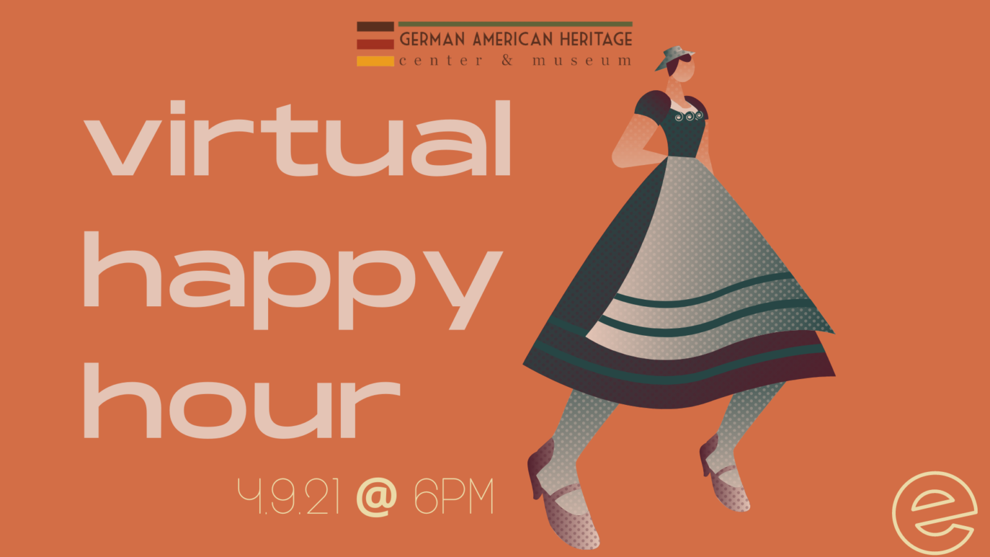 The exhibition, included with center admission, will run through Aug. 22. It addresses the history, culture and future of German ethnic dress, through a variety textiles, clothing and accessories from the GAHC collection and GAHC members.
During the 45-minute Happy Hour participants can choose drinks and appetizers from home, while assistant director and curator Erika Holshoe teaches the audience to make a German cocktail and provides a behind the scenes look at the exhibit.
This event is free with donations appreciated.
For questions about the event or the exhibition, call 563-322-8844.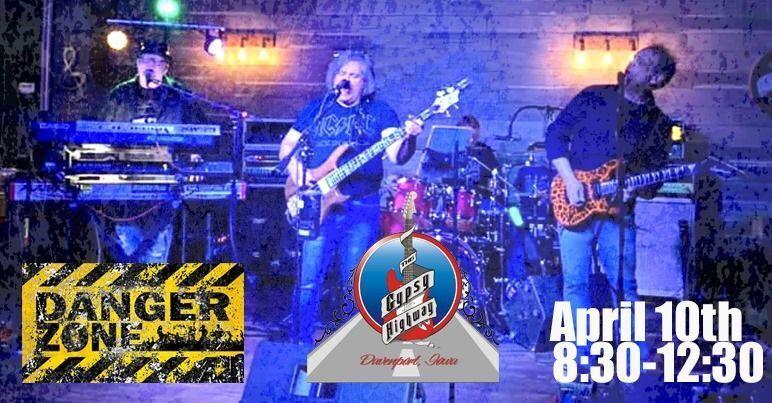 Danger Zone, a rock-n-roll cover band for anyone who grew up in the '80s or wishes they had, will bring the best songs of the decade and a party that doesn't stop to Gypsy Highway, 2606 W. Locust St., Davenport, from 8:30 p.m. to 12:30 a.m. Saturday, April 9.
This collaboration of seasoned musicians with play songs from Journey, REO, The Cars, Billy Idol, Bon Jovi, Poison, Loverboy, Night Ranger and more.