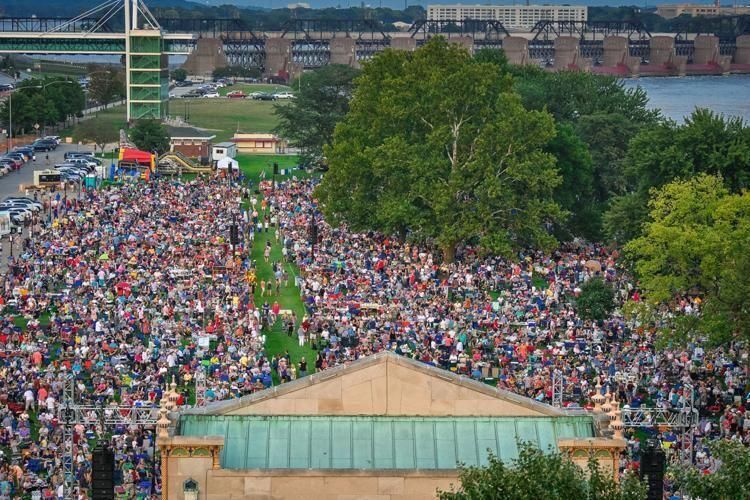 Enjoy an evening outdoors and the music of Fleetwood Mac during the Quad City Bank & Trust Riverfront Pops concert at 7 p.m. Saturday at LeClaire Park, Davenport. Tickets must be purchased in advance, at qcso.org/events/. The concert will be "Bring your own seating, food and beverages," and you will be assigned to a specific, socially distanced plot at the park.
Try your hand at musical theater trivia for a good cause at The Spotlight Theatre's Trivia Night on Saturday, Sept. 12, in its parking lot, 1800 7th Ave. Moline. "Doors open" at 5:45 p.m., and trivia begins at 6:30 p.m. A rain date is scheduled for Sept. 19.
Admission is $100 per table, with eight seats per table. You may bring your own snacks, but drinks must be purchased at the cash bar. Bad Boyz Pizza also will be available for purchase.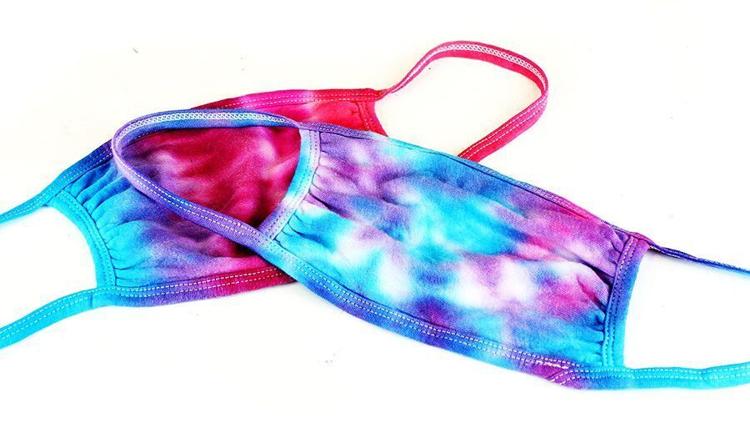 Get crafty with your family Saturday, Sept. 12, while tie-dying masks/facial coverings outside at Crafted QC, 221 E. 2nd St., Davenport, from noon to 4 p.m.
Masks/facial coverings are $10 each, 100% cotton, and will fit most adults. Participants may bring additional items to dye for $10 each.
There will be four tie stations and four dye stations. You may need to wait a short time for your turn, according to organizers. Masks/facial coverings and social distancing are required to participate.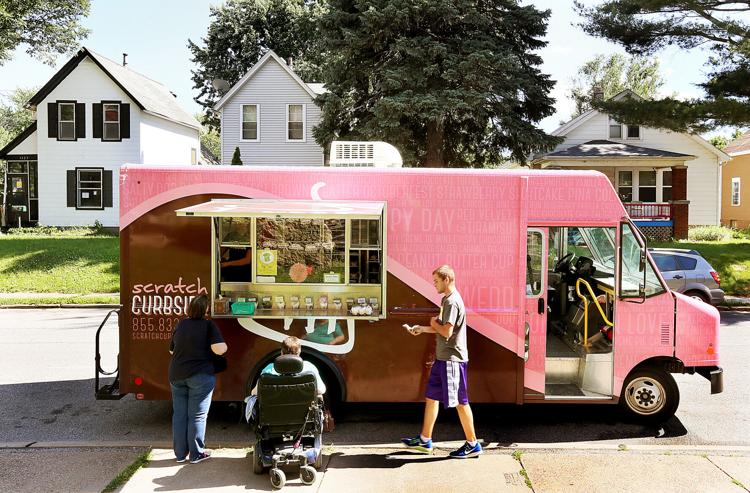 Scratch Cupcakery, out of Iowa City, is back with another curbside stop in Davenport from 2 to 5 p.m. Monday, Sept. 14, at Granite City Food & Brewery, 5270 Utica Ridge Road.
Featured flavors include wedding day, oh happy day, harvest, cinnamon roll, raspberry almond, caramel kettle corn, chocoholic, peanut butter cup, Sully, red velvet, salted caramel brownie, and chocolate mint cookies. Walk-ups are available until cupcakes are sold out.
A limited number of pre-order spots are available for one dozen cupcakes or more a minimum of 48 hours in advance. Call 319-277-7855. Pre-orders must be paid for in advance and picked up during the curbside event, according to the event's Facebook page.
Un-frosted, gluten-free dessert bread slices from Outrageous Baking will be available for pre-order only, and include naked vanilla, cherry chocolate chip, chocolate zucchini, lemon poppy seed, cinnamon coffee cake and orange cranberry.
Cash, debit and credit will be accepted. Cupcakes are $2.50 each.
Support area makers, crafters and curators at the Fall Reveal event going on at The Market: A Journey to Joy, from 10 a.m. to 4 p.m. Saturday, Sept. 12, on the second floor of the Spotlight Theatre, 1800 7th Ave., Moline.
The vendor-style boutique offers clothing, bath and body care, decor, jewelry, pet items and more, according to its Facebook page. Masks/facial coverings are required.
Stay up-to-date on what's happening
Receive the latest in local entertainment news in your inbox weekly!