In Real Time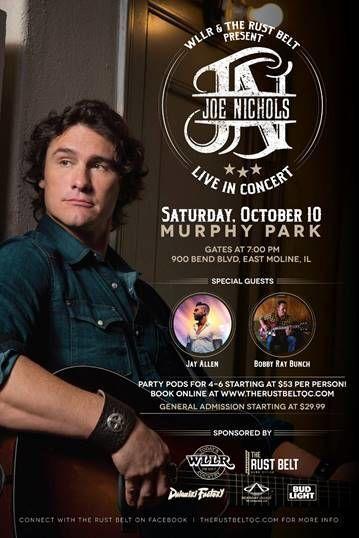 Four-time Grammy nominee, Joe Nichols, will be in concert, Saturday, Oct. 10, at Murphy Park, 900 Bend Blvd., East Moline, with Jay Allen and Bobby Ray Bunch opening. Doors open at 7 p.m. with the concert concluding at 11 p.m.
There are socially distant options for concertgoers, with 68 party pods (10x10-foot square) spread out over the park. Pricing is determined based on the proximity to the stage. General admission access also will be available, and guests can bring seating to fit within a pre-marked 10x10-foot space. Tents will not be allowed.
Face coverings must be worn during entry, exit and while moving about common areas. They are strongly recommended, but not required, when attendees are in the seating pods.
General admission tickets cost $29.99 and party pods for 4-6 people range from $53 to $58.33 per person. For tickets, visit https://tinyurl.com/y2wbmoa3.
Drink & Dine
The weather is getting cooler, but we still need to send love to local restaurants. Visit Quad-Cities is helping with a Fall edition of Q-C Restaurant Week from Oct. 11 to Oct. 24.
Participating restaurants will offer fall specials to celebrate the Quad-Cities culinary scene. Dine-in, carry-out and curb-side pickup options will be available.
A contest will feature a smorgasbord of restaurant gift cards. To enter, purchase a meal from a participating restaurant between Oct. 11-24, fill out the online form at qcrestaurantweek.com/enter-contest with a receipt or a photo of you there. The deadline to enter is Friday, Oct. 30.
On A Date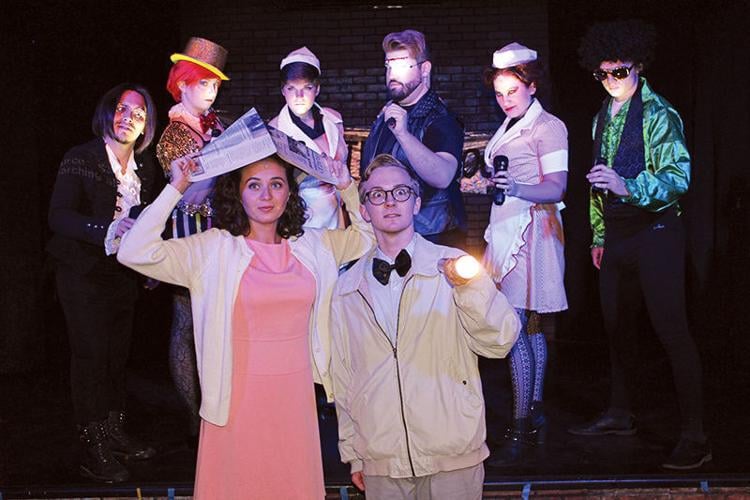 Grab your significant other and head to The Speakeasy for a Halloween favorite, "Rocky Horror Show."
The Speakeasy at Circa '21, 1818 3rd Ave., Rock Island, is performing a stage version of the cult movie, "Rocky Horror Picture Show," which premiered 45 years ago, telling the story of the innocents, Brad and Janet, who stumble upon the creepy castle of of a mad scientist, Dr. Frank 'N' Furter, and learn a life lesson or two.
Costumes and singing-a-long are encouraged.
The show, for mature audiences only, is limited to 50 people per performance. Face coverings are required, and a health check will be taken at the door.
Performances for those 18 or older are 8 p.m. Saturday, Oct. 10; 7 p.m. Friday-Sunday, Oct. 23-25; and 7 p.m. Friday-Saturday, Oct. 30-31. Performances for those 21 years or older are 11 p.m. Fridays-Saturdays, Oct. 23-24 and 30-31.
Tickets cost $25 in advance or $30 at the door and must be sold in quantities of four or six. For more information or to purchase tickets, visit thecirca21speakeasy.com.
Just For Fun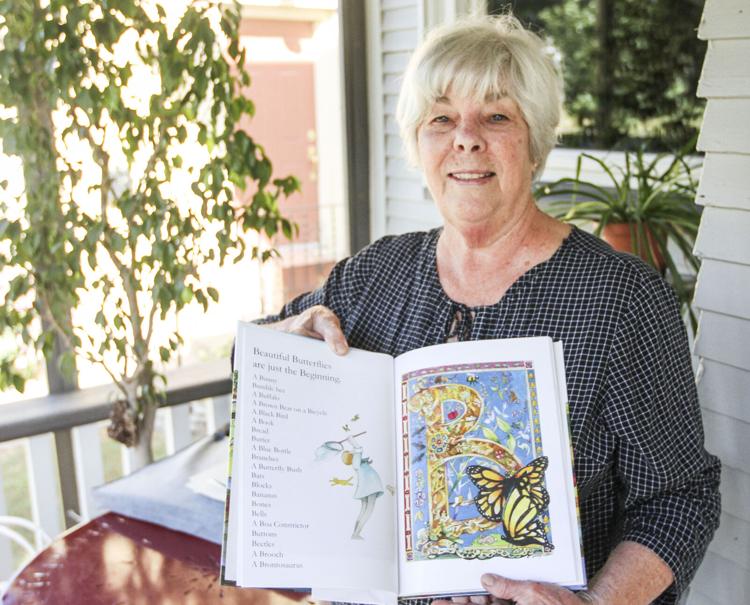 Celebrate fall by joining local artists and crafters at Cody Road Artoberfest from 10 a.m. to 4 p.m. Saturday-Sunday, Oct. 10-11, at LeClaire Civic Center, 127 S. Cody Road.
Visitors can travel a one-way journey through booths of local artisans and small businesses like River City Pottery, Wheaten Woolens, Wood Carvings by Tim, Tracy's Wool Mittens, Charmed by Mueller, Junk Refunkery, The Happy Hobbyist, Connie's Quilts, Sisters Hip Hats and Stephanie's Jewelry offering local art, crafts, baked goods, lanyards, dips, scrunchies, scrubbies, fall decor, fine gifts, table runners, cloth facial coverings and more.
Local author and watercolor artist Sandy Winborn is a featured guest.
For more information, call 563-349-4403.
With the Family
Families can join the Facebook group, Western District Library Story Time, to watch online story times. New story times are posted at 10 a.m. Wednesday. Free take-and-play packs that go with the story are available for free at the library. Pajama Time story times are announced on the first and third Thursdays of each month at 6:30 p.m.
The library also has begun offering monthly events for teens on the second and fourth Thursdays of the month from 6 to 7 p.m. These are the first programs taking place in the library, since the closure. The next scheduled event will be Teen Game Night on Thursday, Oct. 22.
Stay up-to-date on what's happening
Receive the latest in local entertainment news in your inbox weekly!