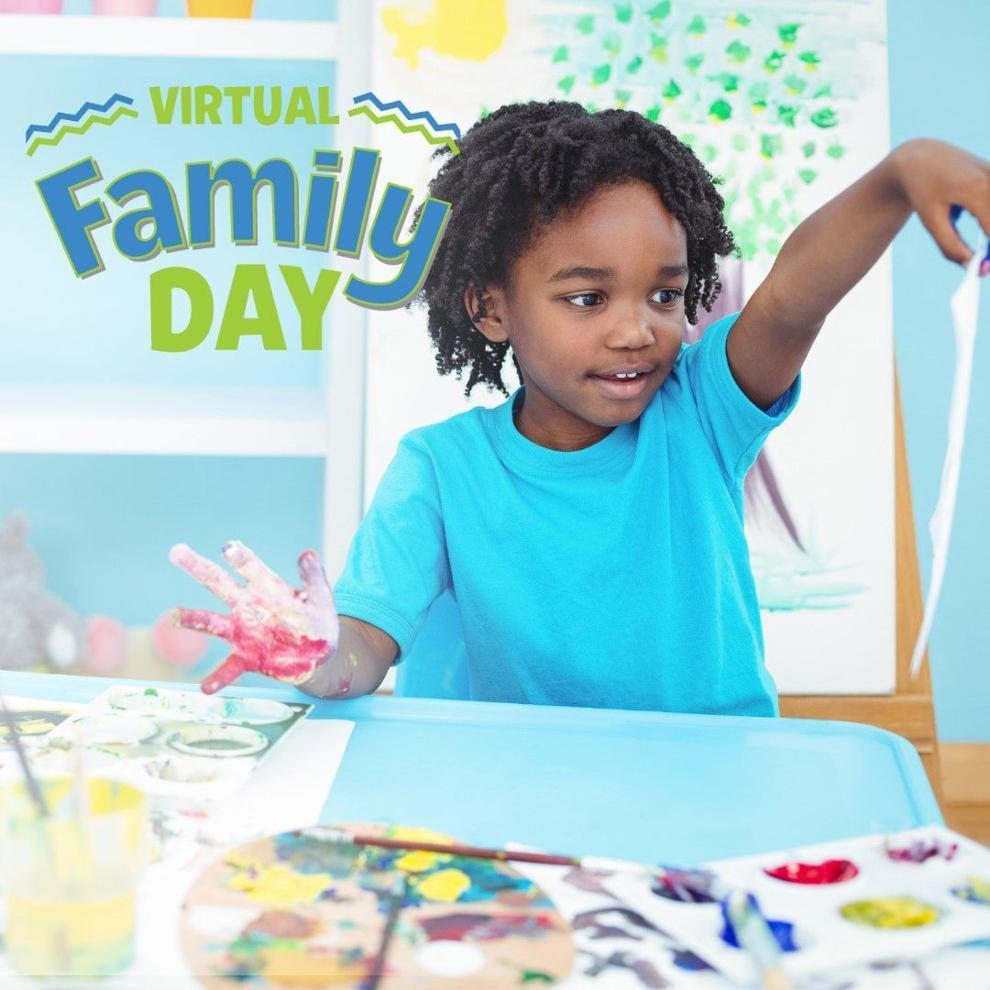 This month's Figge Free Family Day will feature family-friendly activities related to "Blakelock: By the Light of the Moon." Registration will grant families access to the remaining days of the virtual line-up, like how-to videos, interviews, art projects, performances, discovery prompts, discussion questions and a free family pass to visit the museum.
The remaining times and dates are 10 a.m. to 5 p.m. Thursday-Saturday, Feb. 25-27.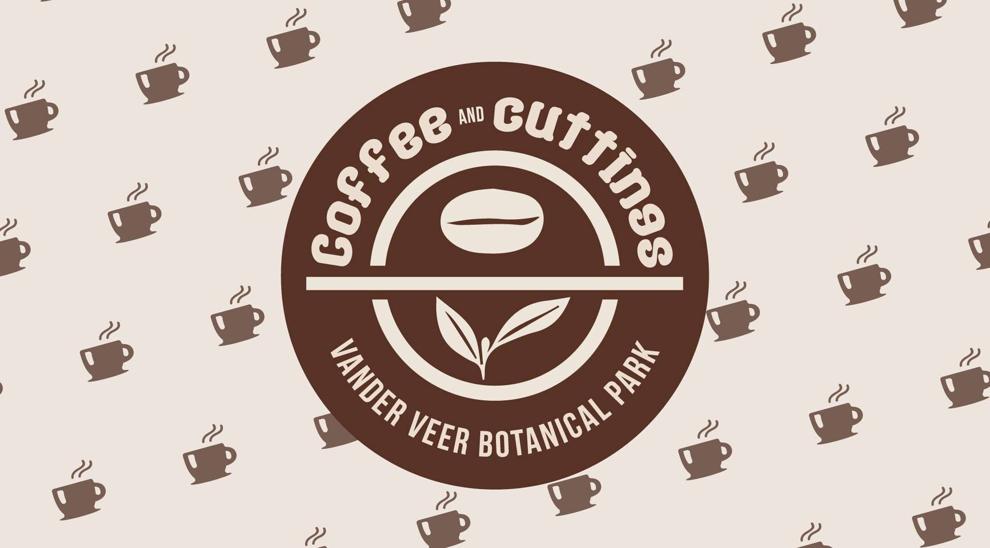 Get a caffeine fix and learn how to propagate a plant at Vander Veer Botanical Park Conservatory's Coffee and Cuttings. Participants ages 18 years or older can learn about the featured plant, how to grow it and then get to take a cutting home while enjoying a cup of coffee.
Meet in the conservatory's Education Room, 215 W. Central Park Ave., Davenport, from 10-11 a.m. Tuesday, March 2. $4 non-resident, $3 resident. Coffee will be provided.
To register (required by 1 p.m. Monday, March 1) , visit https://bit.ly/38gpy4O or call River's Edge at 563-328-7275.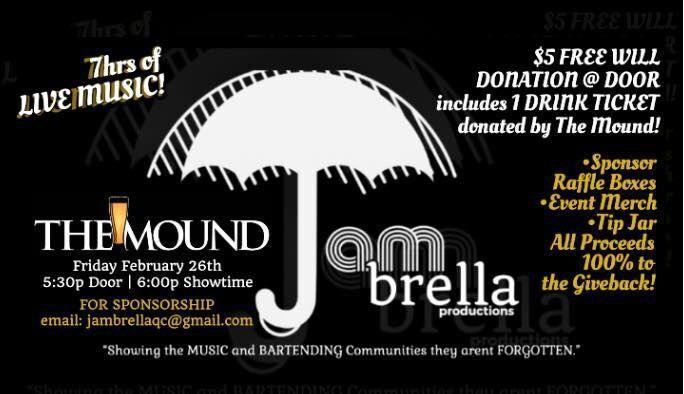 Local musicians, bartenders and bar staff have been hard hit by the pandemic. On Friday, Feb. 26 from 5:30 p.m. to 1 a.m. Jambrella Productions, in association with The Mound, will host a giveback event for them.
This gathering at The Mound, 1029 Mound St., Davenport, will feature live performances by local musicians including Far Out 283, Molly Durnin, Angela Meyer, Fair Warning, 3 On The Tree, The Channel Cats, Project X and Michael Moncada and Whiskey High.
There also will be sponsored raffle boxes, event merchandise and a tip jar. All proceeds will go to the sponsored bars' staffs and the area musicians performing.
$5 free-will donation at the door includes one drink ticket.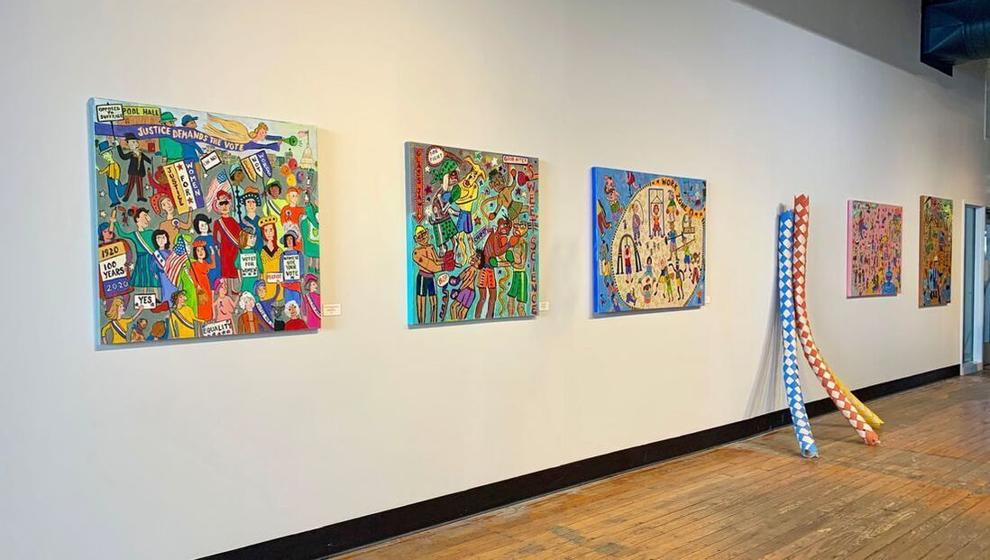 Visit the Quad-City Arts Gallery, located in The District of Rock Island, to view the artistic work of two local artists.
On exhibit through March 19, will be, "Turn on the News," featuring mixed media sculptures by Keith Kaziak and, "Machinations of a Colorholic," the acrylic paintings of Elaine Rexdale.
Admission is free and gallery hours are 10 a.m. to 5 p.m. Monday-Friday and 11 a.m. to 5 p.m. Saturday. For more information, contact Dawn Wohlford-Metallo 309-793-1213 or by email at dwmetallo@quadcityarts.com.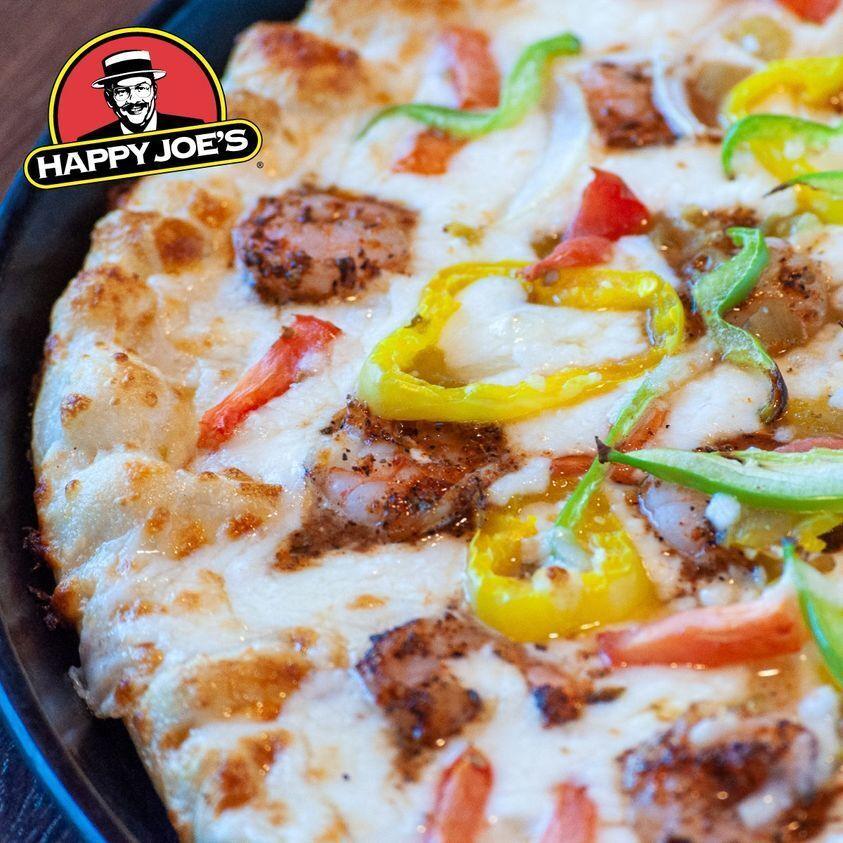 Happy Joe's is offering limited-edition Mardi Gras pizzas. Through March 31, pizza lovers can try a large blackened shrimp, chicken or meatless Mardi Gras pizza for $19.99. The pizzas feature alfredo sauce, mozzarella cheese, onions, green peppers, banana peppers, green chilis and tomatoes.
There also is a new dessert pizza for Mardi Gras. The King Cake Dessert Pizza tastes like a moist vanilla birthday cake King Cake decorations of purple, gold and green sprinkles.