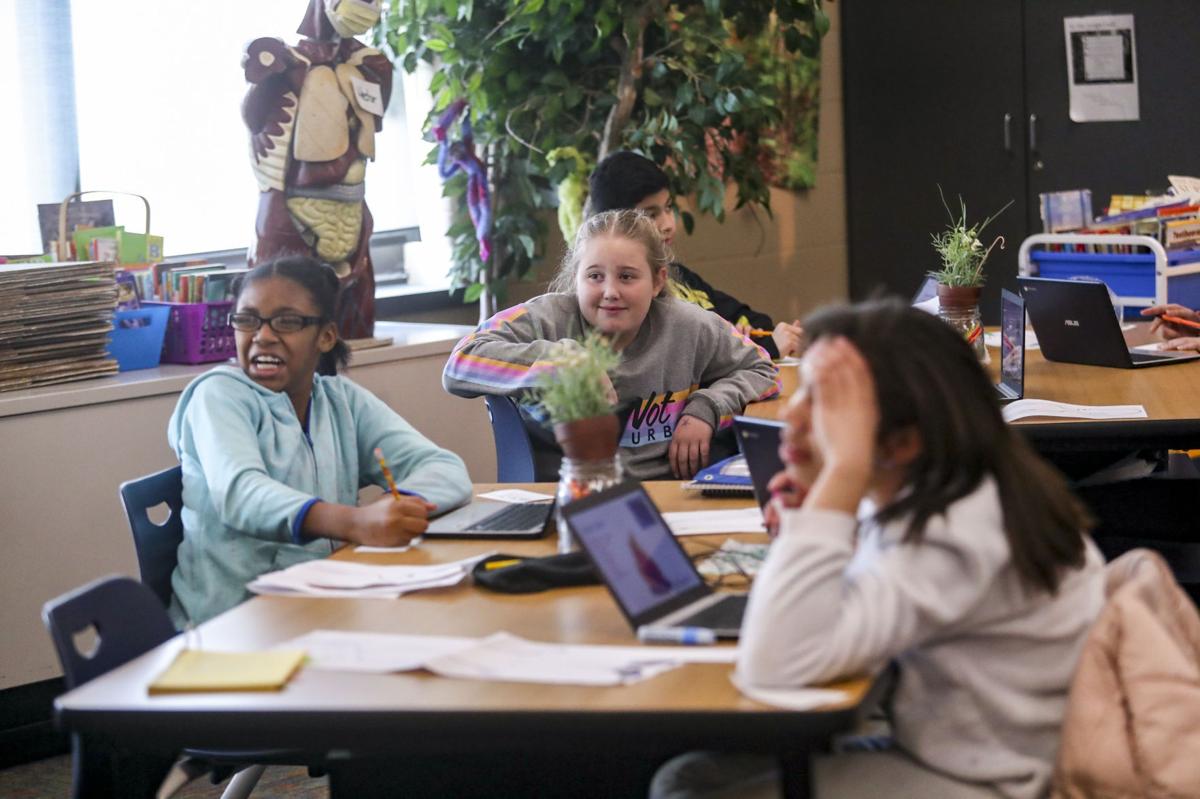 Ever thought about teaching? Davenport Community School District needs substitute teachers.
"The COVID pandemic has definitely increased the need for substitute teachers," said Jami Weinzierl, director of human resources & equity for the Davenport Community School District. "With COVID, situations can arise where staff members may be out for 10 to 14 days, according to Centers for Disease Control and Prevention guidelines. Or, a staff member's child could have tested positive for the virus."
Gov. Kim Reynolds eased the qualifications for substitutes during the COVID-19 pandemic. Candidates can now be at least age 20, with an associate's degree or 60 semester hours through a regionally-accredited institution. Prior to the pandemic, applicants had to be ages 21 or older, and have a bachelor's degree. During the pandemic, the day limitation for working (5 days in a row, 10 days in a month, in any one assignment) has been lifted, and the long-term sub day limit, 90 days, was removed.
There is a national shortage for substitute teachers, and the need has only grown during the pandemic.
Some experienced substitutes are declining jobs because of their age, or pre-exisiting health conditions, which put them of higher risk if exposed to COVID-19, Weinzierl said.
"Substitutes are needed at elementary, middle school, and high school levels," she said. "We need them for all types of classes, including English, math, science, social studies, art, physical education and more."
Employment candidates must have substitute authorization, based on guidelines from the Iowa Board of Educational Examiners. Eastern Iowa Community College, including Scott Community College, offers classes to gain authorization.
The district serves about 14,000 students and has 3,000 employees — 1,400 teachers — making it one of the top 10 largest employers in the Quad-Cities. To apply, visit davenportschools.org, and click on the "We're hiring" link.
"If they have a teaching license or are working toward one, they could become a full-time employee someday, if they wish to pursue it," Weinzierl said. The timespan between application and the start of work, including a background check, could be as short as seven to ten days.