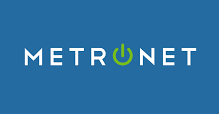 MetroNet is expanding its telecommunications services — including high speed Internet — in the Quad-Cities.
Company workers are currently constructing an underground fiber optics network here. 
MetroNet will notify homeowners by postcard, a large construction sign at the entrance to neighborhoods, and by smaller signs near mailboxes stating workers will be in the area.
Homeowners also will notice pink flags and temporary paint marking existing underground utilities.
Here are some answers from MetroNet to commonly asked questions from homeowners.
• I have a sprinkler system, dog fence, sump pump line or other underground item. What do I need to do to make sure these items are marked and avoided during construction?
Answer: Your should notify MetroNet of these items. You can either mark them with pink flags or landscape-safe spray paint, or report them at metronetinc.com/construction by clicking the Ask Questions tab.
• Does MetroNet have permission to be on property?
Answer: MetroNet has the legal right to access the designated utility easements typically located within the strip of land running along the street, the sidewalk, the rear lot line or between two lots. If the easements are within fenced-in yards, crews will need the homeowners' help accessing this area.
• When can I remove the utility marking flags and/or paint in my yard?
Answer: Markers and paint need to remain in place until construction of the network is complete. 
• Will MetroNet restore the area in which they performed construction?
Answer: Crews make every effort to minimize impact to properties. Once construction is complete and weather permits, MetroNet will restore lawns in areas where digging occurred.
MetroNet provides fiber optic Internet, phone and TV services in Iowa, Illinois, Indiana, Kentucky, Michigan Ohio and Minnesota. 
MetroNet's customer service line is 1-877-386-3876.
The business news you need
With a weekly newsletter looking back at local history.