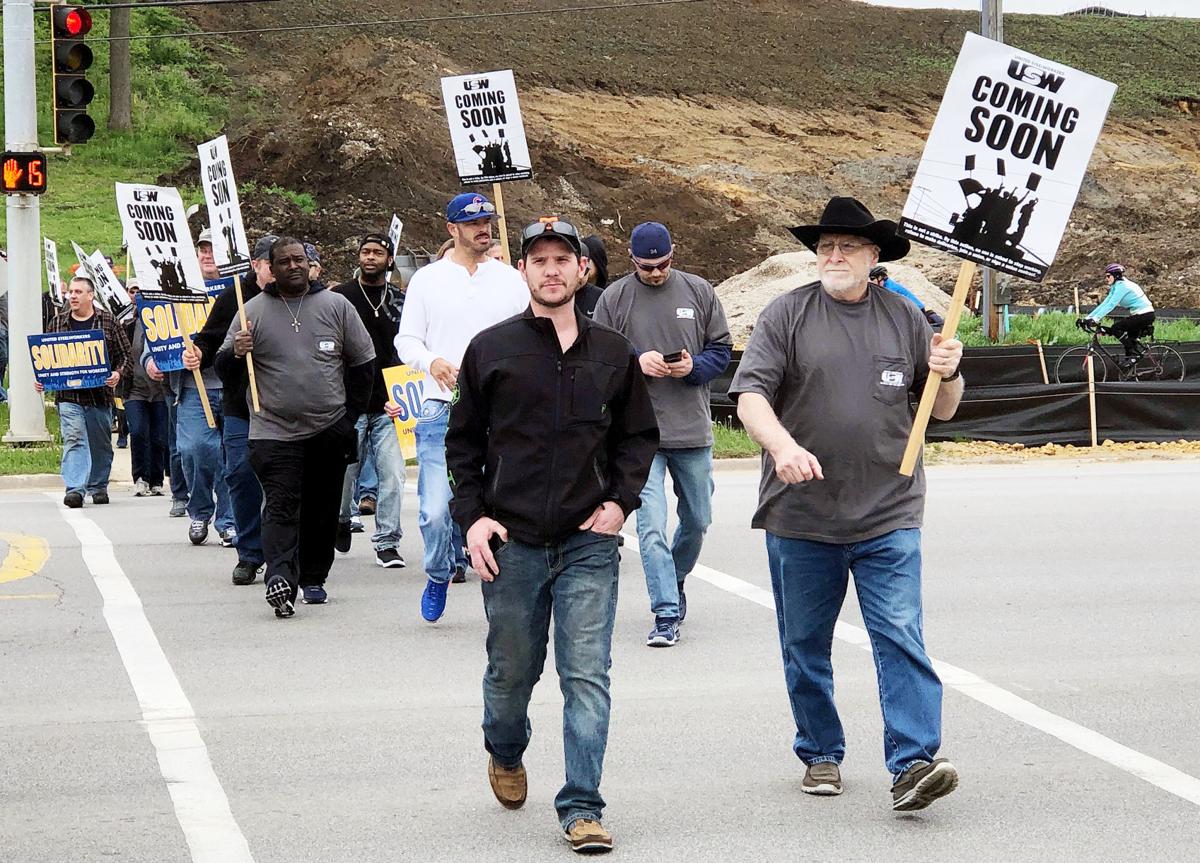 The United Steelworkers voted by a large majority Thursday to ratify a new three-year contract with Arconic, said Brad Greve, president of Local 105 in Bettendorf. 
Greve said the contract covers employees at the Arconic Davenport Works plant and at three other locations. 
"It's a fair contract," Greve said. "We got good raises over the next three years and we maintained our pensions."
Greve said the union membership stuck together and the communities in which the unions work understood and backed the workers, knowing what the workers and the plants mean to their communities. 
"We are pleased that our United Steelworkers-represented employees at Arconic's master contract locations ratified the three-year agreement," said John Riches, Arconic's spokesman for the Davenport Works plant. "The new collective bargaining agreement covers about 3,400 employees and runs through May 15, 2022."
Those 3,300 employee are across four plants: Davenport, Lafayette, Ind., Alcoa, Tenn., and Massena, New York. Talks began April 29 at the headquarters in Pittsburgh, to replace the former five-year contract that expired May 15. 
Around 1,900 employees from the Davenport Works plant in Riverdale are affected.
In a statement, Riches previously said the agreement provides "economic security to our employees and allows our business to maintain leading positions in strong end markets."
Arconic and United Steelworkers have been negotiating a labor contract for the first time since Alcoa broke itself apart in 2016 — and before the aluminum manufacturer plans to again split itself next year.
In recent months, the company has been cutting costs ahead of the break in 2020. Arconic has made several moves to scale back benefits for non-bargained employees and retirees. In the past year, Arconic has announced it would freeze U.S. pension plans, end pre-Medicare health coverage and reduce health care benefits, for example.
Local 105 members voiced concerns about Arconic working to reduce or eliminate similar benefits for union employees. Protecting fair wages and benefits has been at the heart of negotiations. 
There's much uncertainty regarding the future of the manufacturer, following the announcement in February the company will spin off its two main business units next year. Arconic has said one company will make rolled-aluminum panels for the auto industry, while the second will produce parts for aerospace companies, according to the Wall Street Journal. 
Davenport Works is a part of Arconic's Global Rolled Products business segment, which manufactures aluminum sheet and plate for the automotive, aerospace, commercial transportation, brazing and industrial markets. 
Arconic has invested millions in the Davenport Works plant in recent years, including installing a nearly $150 million thick plate stretcher in 2017.
The business news you need
With a weekly newsletter looking back at local history.