Haley Walker, 23 and her sister, Lauren Corwin, 27, are now in month two of a bold, innovative idea. They are selling young women's clothing at various events out of a mobile trailer.
In the past month, the Brick & Motor Fashion Boutique, as its called, has been at the Farmer's Market at the Freight House in Davenport most Saturdays. The Rocky and Bradley grads and their boutique will be at the rest of the Rock Island High School home football games this season. They were among the merchants at the Bix Street Fest in July. They will also be at various events they are invited to around the area, like the upcoming Mut Strut in Milan.
The Brick & Motor Fashion Boutique also gives 5 percent of its profits to whatever organization hosts it.
The idea came from Peoria while attending Bradley University. "There was a mobile fashion boutique there that we saw, and we liked the idea," Walker said. "That's what sparked the idea. We thought we could put our own twist on it."
Their twist is basically a hip and occasionally sassy product line that includes women's clothing, sun glasses, cocktail napkins and other products. It's definitely a young woman's store, and is sold out of a trailer that looks like it's made of classy white brick with a pink door on it.
After making it to about 10 events, it's so far, so good.
And it's definitely been fun for the two sisters, who quit full-time jobs to launch the Brick & Motor Fashion Boutique.
"It kind of doesn't seem real yet," said Corwin. "We are just trying to figure out what works. It's been a blast.
"We loved the idea of the mobile boutique and the mobile trend that's happening," she added. "We knew about the food trucks and everything. From there, we kept coming up with our own ideas, and we planned."
First, they had to decide on a vehicle. The pair opted to go with an 81/2-foot by 20-foot trailer after some research taught them that another option, milk-truck like vehicles, had too much repair costs.
Then it was get the word out through Facebook and Instagram via a promotional video. Based on 12,000 hits, mission accomplished.
"Social media has definitely been how we are getting our name out there," Corwin said "We are just trying to build momentum and then just kind of pray we have a mild winter."
Flexibility is what also drew the pair to the idea. Corwin had worked in retail since she was 16, including five years at Von Maur.
"This is something I wanted to do my entire life," Corwin said. "Opening my own boutique has always been my dream. A true brick and mortar location is so expensive. So having a trailer and being able to do this, it's easier for us to actually do."
The whole mobile trend, which has gone big-time in the food truck industry, is about flexibility and convenience. "We were like, 'let's try it. If it works, great, and we can get our own little store,'" Corwin said.
They are picking up more and more dates on the calendar—even during the week—from student retail associations and sororities. They've already done one event at St. Ambrose University.
"We are still trying to figure out our profits and what each will be making," Corwin said. "If we continue like this, it is definitely livable. Hopefully, we can continue to increase our outreach and our online sales."
The sisters actually make some of the clothes and jewelry. They also do some upcycling, taking old Levi mom jeans and cutting them up and distressing them to make them very modern, then reselling them.
Much of the rest of the products come from Stylemax in Chicago.
Corwin also credits a third person with a huge assist—her supportive husband—teacher/coach Tim Corwin. He pitched in on opening night when she took ill and had to leave.
Another factor is that Lauren Corwin has been saving her entire life for the opportunity.
Despite limited space, a pop-up dressing room has been added to the interior.
Originally, the sisters planned to concentrate on universities and sororities under the name Love Your Sister Boutique.
"That was too little of a target market," Walker said. A text from Lauren gave it its actual name, Brick and Motor Fashion Boutique. "It's fun," Walker said. "People who know what a brick and mortar store actually is, they think it's genius."
The sisters plan to at least give the mobile store a full year's run, and then decide on its future.
"It's been good so far," Walker said. "We're happy with what we are making. Hopefully, we can keep building momentum with our line. And keep getting the word out."
Brick & Motor Fashion Boutique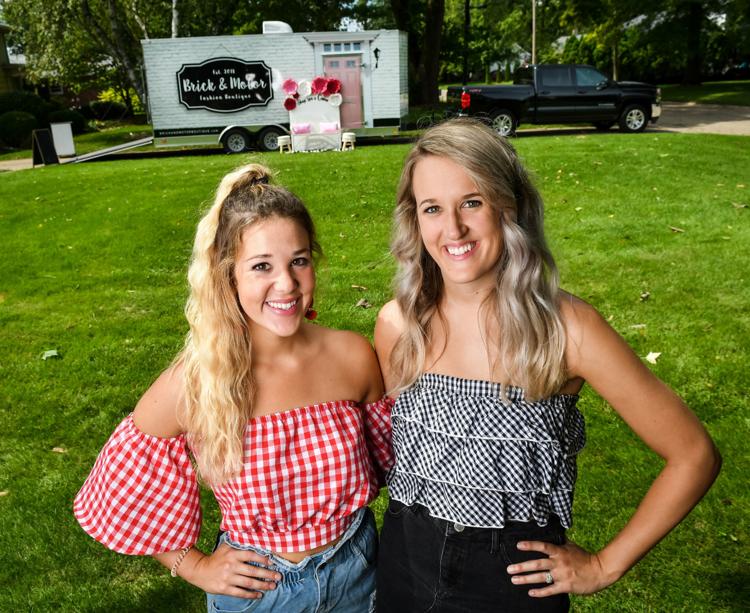 Brick & Motor Fashion Boutique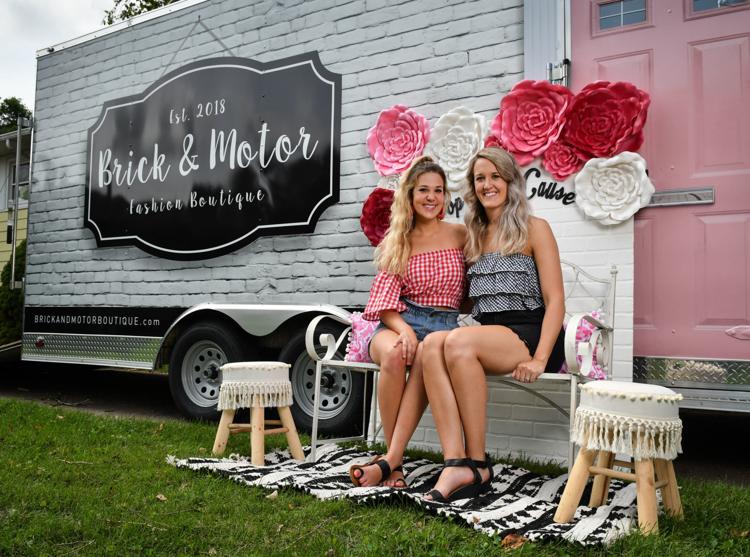 Brick & Motor Fashion Boutique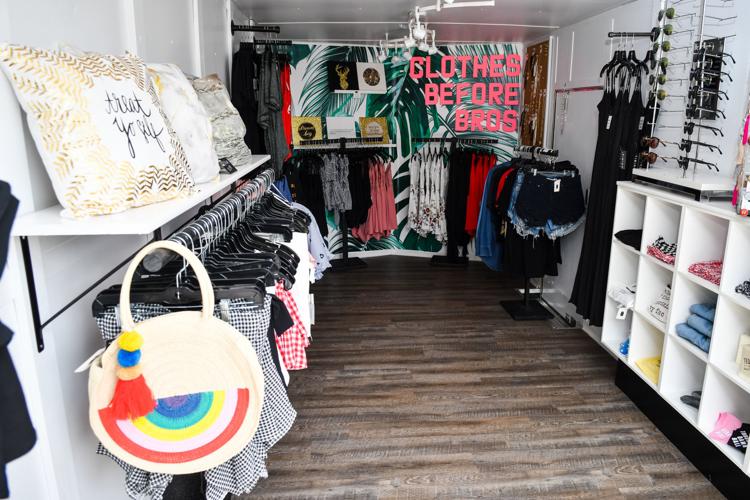 Brick & Motor Fashion Boutique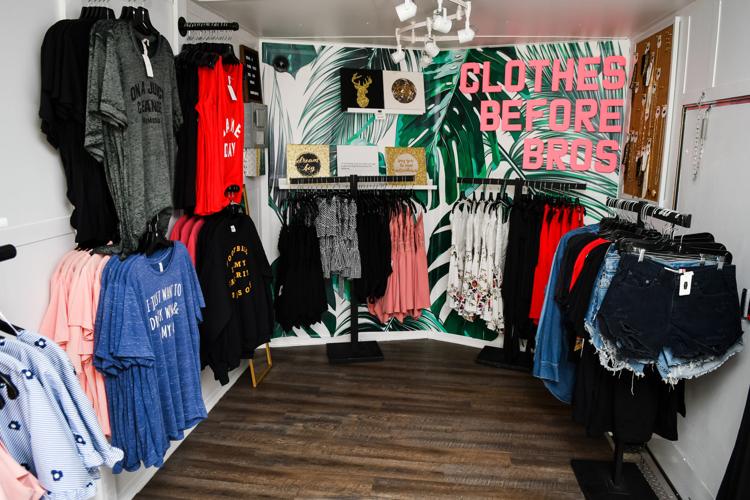 Brick & Motor Fashion Boutique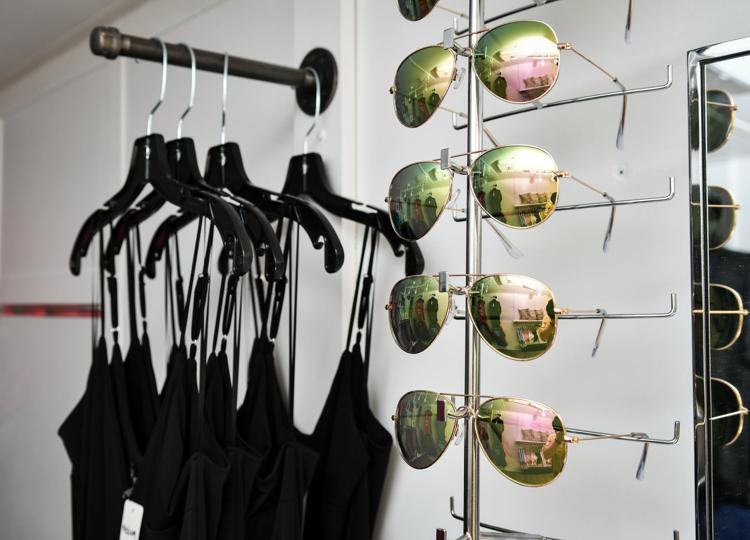 Brick & Motor Fashion Boutique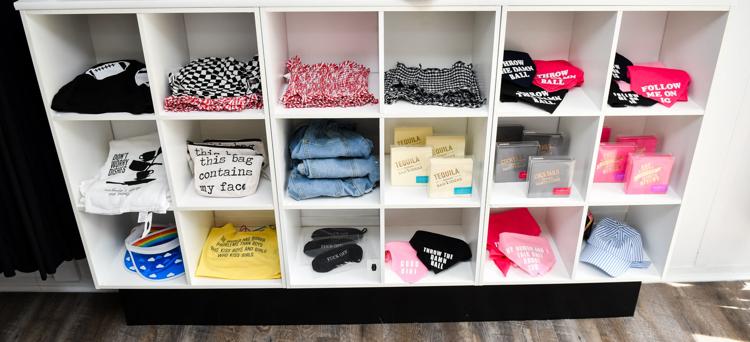 Brick & Motor Fashion Boutique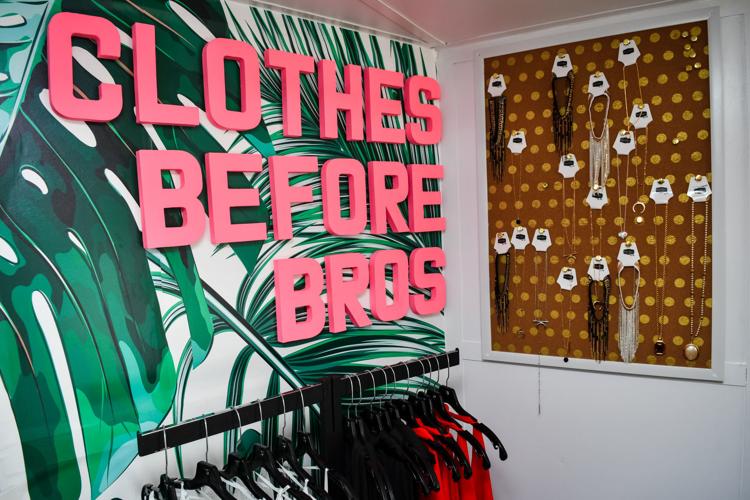 Brick & Motor Fashion Boutique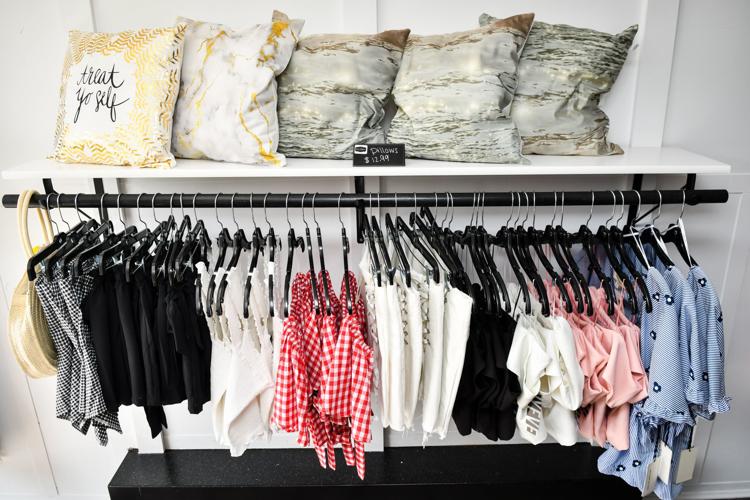 Brick & Motor Fashion Boutique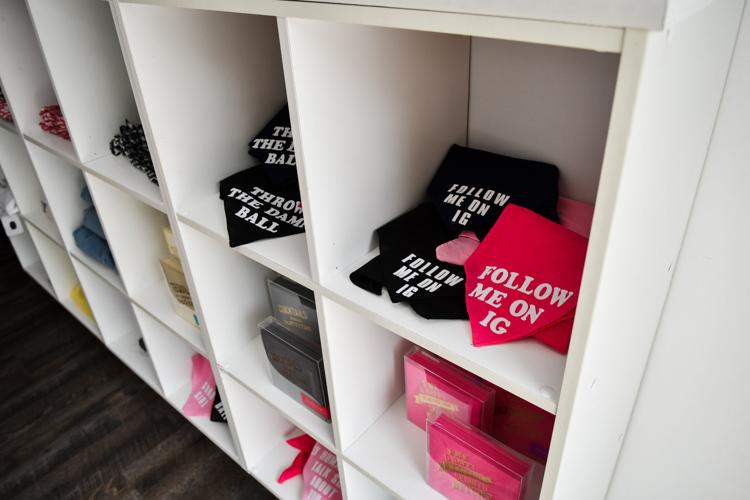 Brick & Motor Fashion Boutique