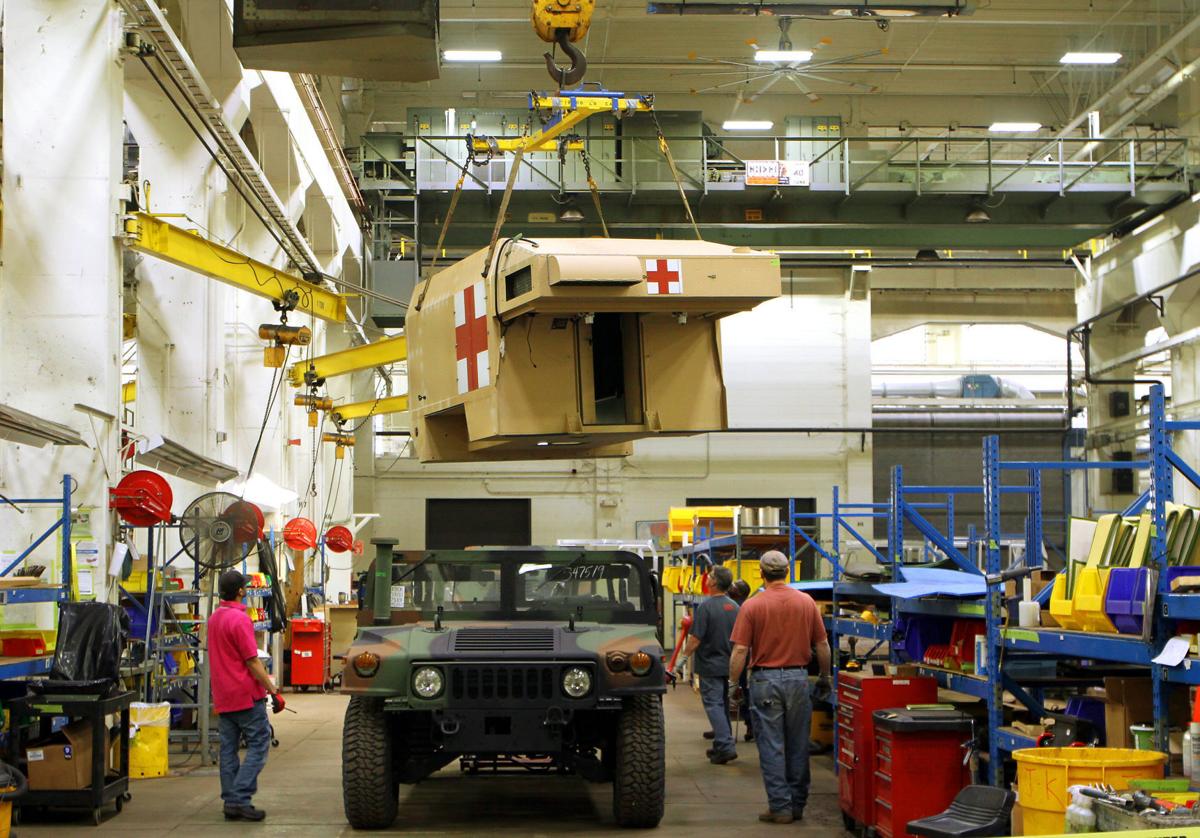 The Rock Island Arsenal Joint Manufacturing and Technology Center is releasing 111 of its 174 term employees from now through October, according to Col. Shari Bennett.
The term employees are being laid off because of the completion of the project they were hired for, a Humvee ambulance manufacturing program that was initiated in 2013. The program produced almost 4,000 ambulances before its completion in June. The potential reduction in personnel was identified in December 2020, and the 111 employees' terms expire in October.
"The American people put a lot of trust in us to be good stewards of taxpayers' dollars, and unfortunately we had to make some tough decisions this year," Bennett said. "Based on our current and our projected workload that resulted in us not extending our term employees."
Term employees are different from part-time employees and are hired when the center's workload requires it. The specific time they are hired for, usually between one to four years, typically revolves around a specific project.
The remaining 63 term employees' could potentially be released throughout the fiscal year depending on the center's workload, according to Bennett. However, their term has not expired like the released employees.
"That decision hasn't been made yet, but the potential does exist," Bennett said. "It just really does depend on what that workload looks like."
Full-time employees are still working on multiple projects, like manufacturing urban survivability kits or HUSK kits, and are not expecting any layoffs even though the center has experienced a decline in workload.
"The nature of our workload is ever changing and very dynamic; it must fluctuate to support the warfighter and warfighter's requirements," Bennett said. "We remain committed to place in the right people in the right positions at the right time to meet these requirements."
The center is partnering with the Quad Cities Chamber to host a job fair for the released term employees on Sept. 28 to support their pending job search. So far, 11 local businesses have announced they will attend the fair to scope out the center's employees, including John Deere, Arconic and Sears Manufacturing. The center is also offering a resume-writing workshop and financial-planning services.
"I cannot stress enough how our term employees really have done a phenomenal job over the past few years here at the Arsenal helping with some of our major programs," Bennett said. "Our intent is to set them up for success in every way that we can."