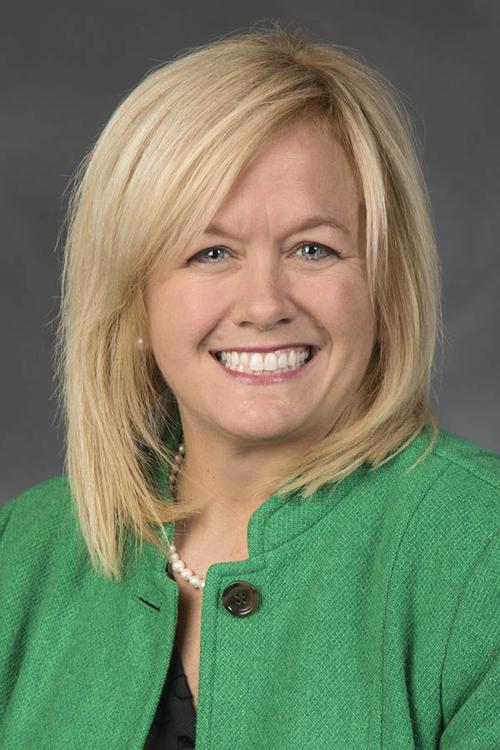 DeAnne Bloomberg, director of Issue Management with the Illinois Farm Bureau, answers questions posed by reporter Jim Meenan
1, Where will this year rank for farmers in terms of the past 50 years?
BLOOMBERG: John Newton, chief economist for the American Farm Bureau Federation, pointed out that without federal support, farm income this year would total $69 billion, according to USDA estimates. That would put 2019 income in the bottom half of all years since 1929, accounting for inflation.
2, What will it take to recover from the tariffs?
BLOOMBERG: It will take years to recover. There is price recovery, demand recovery and market recovery.
3. How important was the recent trade agreement with China for farmers?
You have free articles remaining.
BLOOMBERG: Last week's mini deal between the U.S. and China provided a boost in optimism for the markets. Farmers view it as a positive step, hopefully building the momentum to fully resolve the 18-month trade war with China. While U.S. farmers push through this fall harvest, we are glad to see Tuesday's pending tariff hikes suspended. We are still closely monitoring the details of the agreement over the coming weeks.
4, What was worse the tariffs or the weather?
BLOOMBERG: Tariffs are not over. Weather changes. And don't forget African Swine Fever in China, which has decimated 30% to as much as 50% of the world's largest hog population. Some analysts argue ASF has had as much to do with declining soybean exports to China as tariffs.
5, How will everything affect the future for farmers?
BLOOMBERG: Day by day. These are certainly challenging times for farmers, in terms of global demand and weather challenges, but farmer's are eternal optimists. They have been through difficult periods before. We can't give up hope.
Monday's announcement regarding ethanol, does it fall too short to help farmers much?
BLOOMBERG: We are disappointed by EPA's proposed supplemental rule making. It falls short of the administration's announcement on Oct. 4 and does not adequately address the harm caused by the small refinery exemptions. The EPA's announcement reinforces the need for farmers to BE VERY INVOLVED IN THE RULE MAKING AND COMMENT PERIOD.