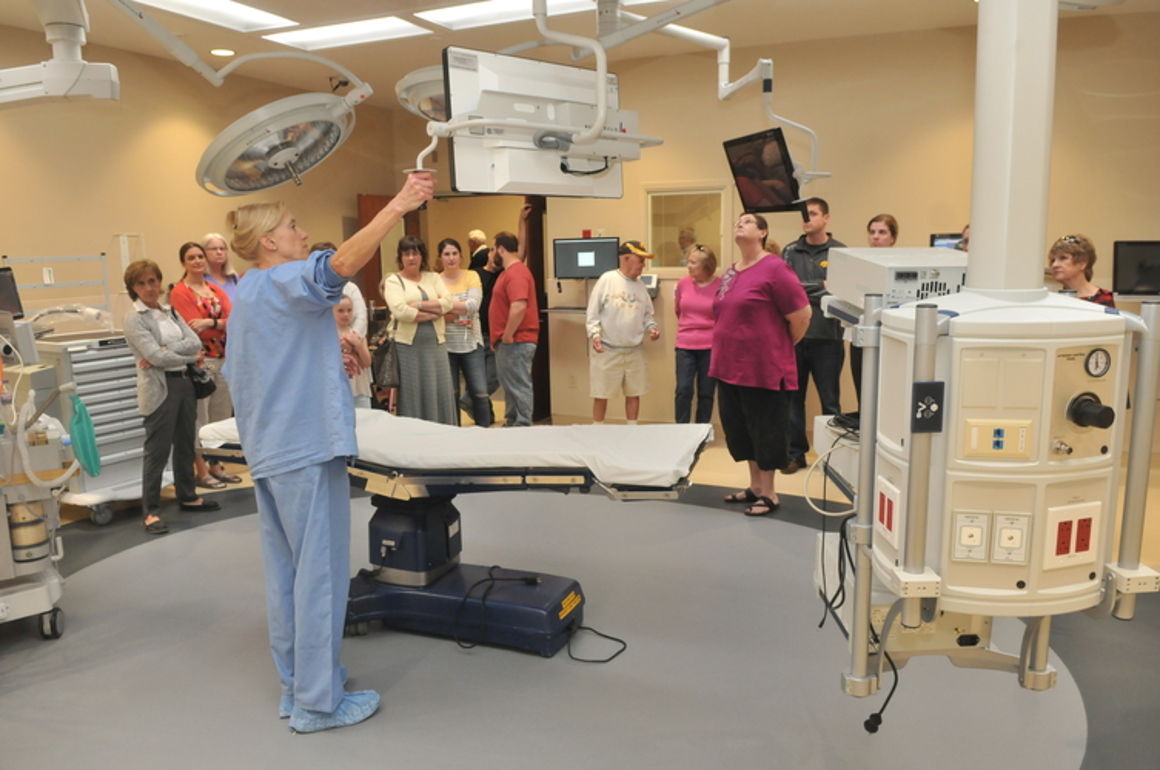 DAVENPORT – The innovation available to patients and staff at the new Genesis Medical Center, on East Rusholme Street, Davenport, has helped Genesis be named a "Most Wired" by Hospitals & Health Networks magazine for the 14th consecutive year.
Genesis Health System is the only Iowa hospital or health system to earn the honor for 14 consecutive years.
The Genesis history of using advanced technology has extended to the $150 million expansion and renovation of Genesis Medical Center, East Rusholme Street. Genesis centralized all surgery into 12 new surgical suites and four treatment rooms, and moved acute care patient floors to the East Rusholme Street campus.
"One of the advancements patients will notice now are 'smart rooms' that combine technologies that, in the past, were disparate systems that weren't coordinated,'' said Robert Frieden, Vice President, Information Services & Chief Information Officer, Genesis Health System. 
Patients can see on a smart screen that a healthcare provider is entering their room, order movies and entertainment and learn about their illness, treatment plans, medications and upcoming surgery.
Cerner CareAware myStation™ is an interactive patient system that transforms a patient's TV into a an entertainment, education, communication and care delivery hub. Cerner RoomLink™ lets staff learn about a patient -- such as allergies, dietary restrictions and risks from falls -- from a video screen outside the room.  
The Steris OR Integration Systems support the needs of high-volume, complex operating rooms by coordinating the movement of needed equipment. They also coordinate imaging equipment so operating room teams have the visual images where they are needed.
In the past year, Genesis also has adopted technology to make non-emergent care more convenient for patients, Mr. Frieden said. For example, patients can visit genesishealth.com to secure an appointment time. Genesis also is expanding its telehealth, letting patients see a care provider remotely at any time for non-emergent care.
"Our focus is always patient safety and quality of care,'' Mr. Frieden said. "Will the new technology make our patients safer? Will it provide them with a better patient experience? And, finally, will the new technology also create efficiencies for our caregivers and staff?
"Those are the questions we ask when we consider implementing new technologies.''
Genesis Health System, its affiliates and partners offer a full continuum of health care services in a 12-county region of Eastern Iowa and Western Illinois. For more details, visit genesishealth.com. The Most Wired winners are featured in the July edition of Hospitals and Health Networks magazine produced by the American Hospital Association.