Customers are "screaming" to dine on the outdoor deck at Moline's Captain's Table, but the riverfront restaurant cannot meet the demand.
"I can't get people to work, and I can't work the small number of people I have to death," said Rob Eggers, the restaurant's general manager. "I don't have the staff for the deck, and I can't even have lunch shifts right now."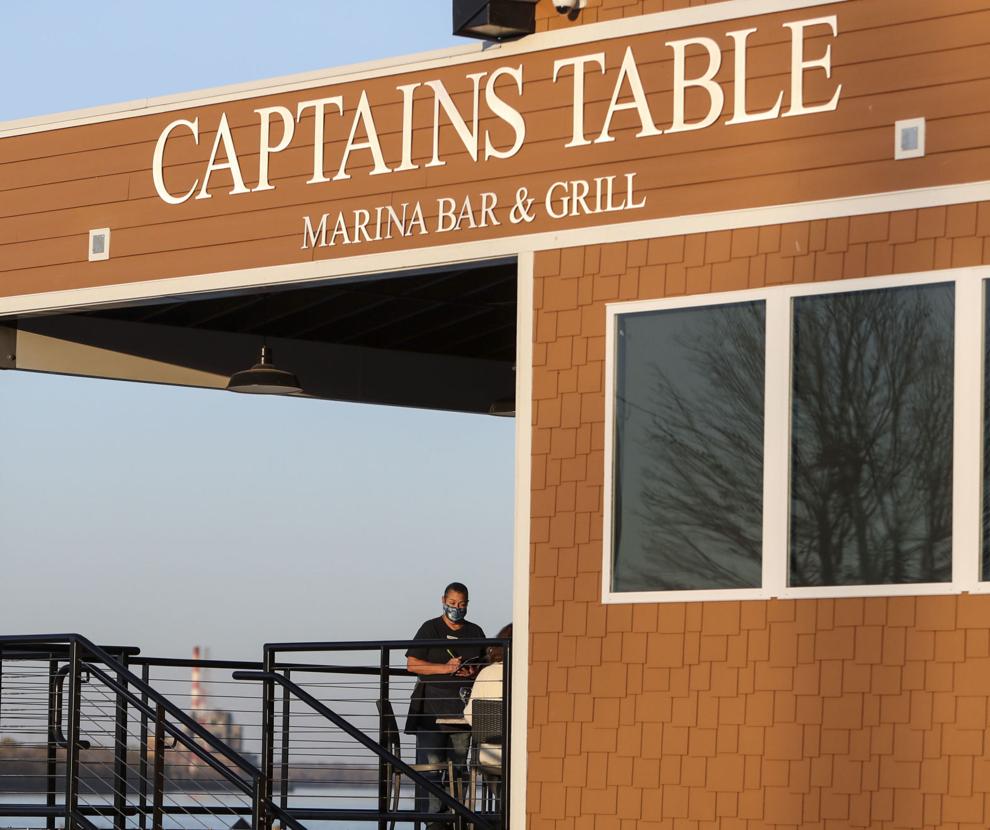 At the Steel Plow restaurants in Moline and Davenport, Sunday dinner and all Monday hours were eliminated for the same reason — not enough kitchen and wait staff to cover the shifts.
Staffing shortages in the restaurant business and other sectors are not unique to the Quad-Cities. Some say the overall reduction in available eat-in options may not be entirely bad, given it cuts down on human contact as the pandemic remains uncontrolled.
As more people are vaccinated against COVID-19 and dining-out demand continues to increase, however, the impact of the missing workforce is becoming more apparent.
Missy Reddish, general manager at the two Steel Plow restaurants, said she previously had 40 servers at the Davenport location and now was trying to get by with just 16.
Both general managers say salaries are not the issue, and both have raised the pay for all positions. It isn't helping. 
"My median pay in the kitchen is $18 an hour," Eggers said. "My servers can make $300 to $500 a shift, just on tips.
"I can't get people to take that money. People are screaming to get on my deck, and I can't get enough people to work on my deck."
Potential candidates simply are not applying for restaurant jobs, they say. When managers do get applicants, they are plagued by no-shows.
"I had three interviews this morning (Wednesday)," Eggers said. "Two of them didn't show up."
Reddish is having the same experience: "It's not as if they're not coming in because of the pay. Applications just aren't coming in. We've absolutely raised our pay, but it's almost as if that's irrelevant."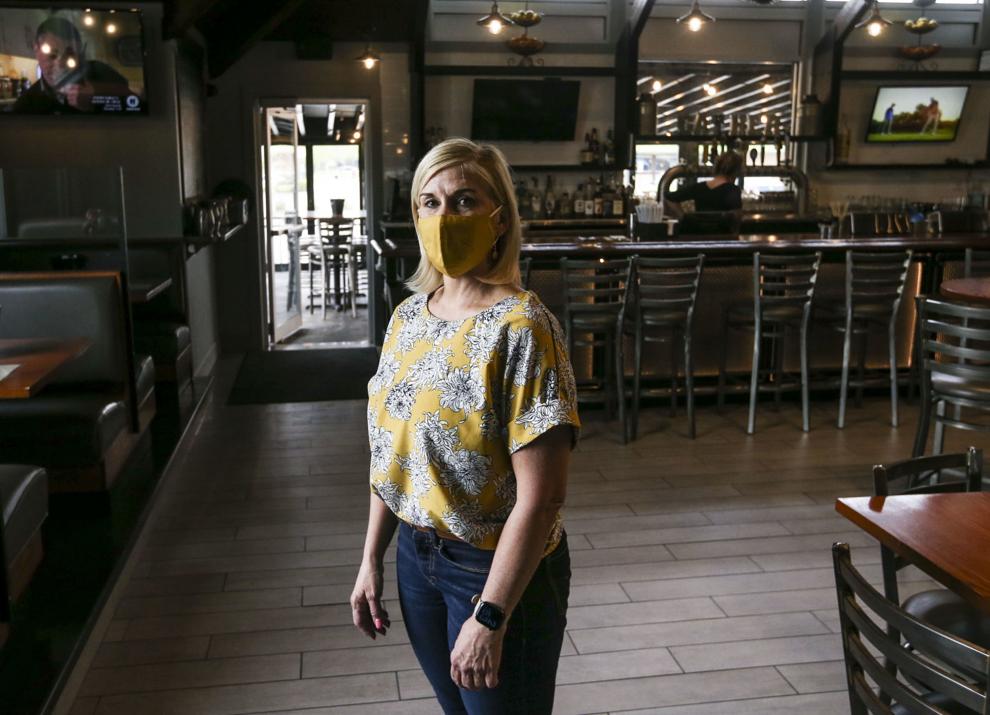 Restaurant owners and managers have for nearly a year attributed the staffing pinch to an unwillingness by restaurant workers to return to jobs that pay less than unemployment.
The pandemic-relief CARES Act of March 2020 provided federal unemployment benefit supplements of $600 a week, which was reduced to the current $300 a week.
"My kitchen staff is making $800 to $1,000 a week versus the opportunity to make $600 a week (in combined unemployment benefits) to stay home and do nothing," Eggers said. "It's not just the restaurant. I need help at our marina (Marquis Harbor), but I can't get anyone there, either."
He estimated only 1 in 5 job applicants shows up for their interview at Captain's Table. Those who do show up are too young to qualify for unemployment and generally don't have any restaurant experience. A few have exhausted their benefits.
Both managers suspect that many of those who submit applications are doing so only to satisfy job-hunting requirements to continue to collect their unemployment.
But Reddish wonders if there is more to it.
"I've actually been hoping it's the extra unemployment money that's keeping people away, but I don't think that's totally what it is," she said. "Some people are just done with this industry.
"Some of it is restaurants poaching workers from each other. I'm really hoping that college kids that come home for summer break are able to fill some gaps. Every time I see a new restaurant open, I'm scared.
Regardless the reason for the plummeting pool of people willing to work in restaurants, the managers said, the bottom line is the same: They have to raise food prices.
"We raised pay and we have a lot of overtime pay, and those labor-cost increases get passed on to the consumer," Eggers said. "My catfish was $14.99; it's now $19.99.
Reddish had to raise prices at Steel Plow, too, and isn't done making hard financial decisions.
"We're getting ready to pull our lunch menu because we can't afford to lower any prices," she said. "When people complain, I don't know what they're expecting. Sundays have always been good for us. After a busy Friday and Saturday, though, a full Sunday is too much.
"Some customers are understanding, then there's an ugliness I've never seen before. We've always been closed on the big holidays, like Christmas and Easter. Now we're going to close on Memorial Day and the Fourth of July, too.
"Again, that's to help staff. I am appreciative of the staff I do have. I have the best staff I've ever had. You can't just burn them out. They deserve better."