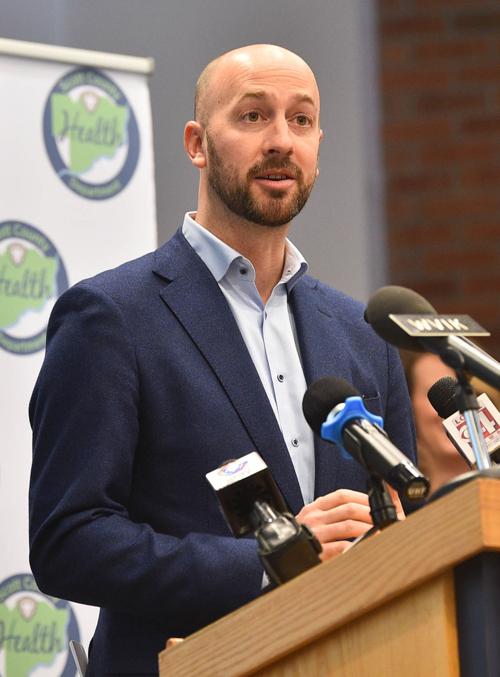 As the COVID-19 pandemic continues to spread, and layoffs and closures abound, businesses and workers in the Quad-Cities are encouraged to contact their financial institutions and/or credit card and lending companies first.
That's the advice from Paul Rumler, president and CEO of the Quad Cities Chamber of Commerce.
It is best to start with the businesses a company, or business, has an established relationship with.
"If you are experiencing financial hardship related to COVID-19, call whoever you need to, if it's your landlord, your lending institution, have a conversation with them about options. Whether that's deferment, interest-only payments or whatever flexible options they have right now. I'd assume that most of them are receiving phone calls," he said.
"Act on that one relatively quickly, don't wait until you're at wit's end. Stay a little bit more proactive with it, anticipate when you might be in some financial hardship."
For workers who have been laid off, file for unemployment. If a worker has to stay at home to self-quarantine, the employee should talk to their boss about the new Family First Coronavirus Response Act, passed and signed by U.S. President Donald Trump last week.
Rumler said that allowed for two weeks of full pay. It also has options for working parents who have to adapt to school and/or daycare closures.
Rumler reiterated that employers should talk to existing lenders before filling out a document for a Small Business Administration loan, for example, because that could impact existing financing.
Rumler also said businesses should be flexible moving forward and track how coronavirus has affected their business on a regular, if not daily, basis.
"Tap into the resources and expertise that exists around them, be good to one another. If you have a favorite place of business, pick up the phone or email or stop by and touch base with them," he said.
"Continue to use your local supplier, make sure that you maintain those relationships even though you might temporarily be shut down. If you are used to talking to them on a regular basis, pick up the phone. I bet they'd love to hear from you. We need to be in this together and show some compassion during this very important time in our lives. Hopefully we can get through this together."
Meanwhile, the Chamber is in the midst of a virtual shop local campaign to "encourage people to do business locally. It's something we should continue to do, regardless of whether or not there's a global pandemic and a potential deep recession. We need to support one another and look to do business locally," Rumler said.
Concerned about COVID-19?
Sign up now to get the most recent coronavirus headlines and other important local and national news sent to your email inbox daily.