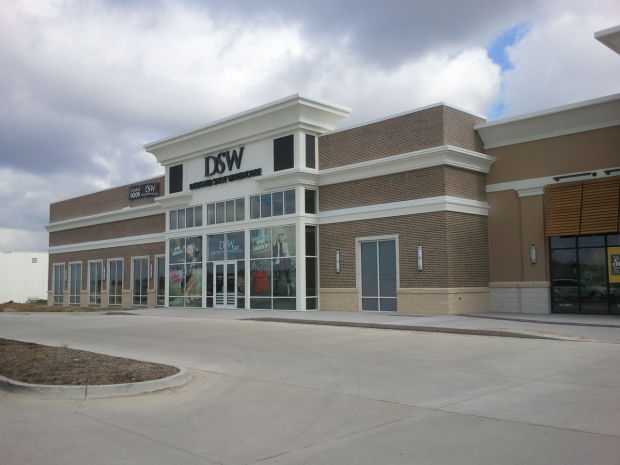 DSW Shoe Warehouse will open next week in the new $35 million Elmore Marketplace at 4241 Elmore Ave., Davenport.
By April 4, all stores in the first phase of the development will be open, said Pamela Cooper, vice president of marketing for the Quad-City based Heart of America, Moline.
The project will be anchored by the company's latest Holiday Inn & Suites hotel. Cooper said the hotel is scheduled to open in early August.
You have free articles remaining.
Three stores in the development have opened. They include Beauty Brands, which offers hair and beauty products and services; Charming Charlie, a women's accessory store, and Carter's, a store for infants and children.
Banana Republic and Gap Outlet will open by the end of March and Lane Bryant will open April 4, Cooper said.
Once Lane Bryant opens, she said the start of the second phase of more retail store will begin.
DSW Inc. is a branded footwear and accessories retailer, offering shoes and accessories for women, men and children.
This will be the company's first store in the Quad-Cities and will employ 25 to 40 full- and part-time employees.