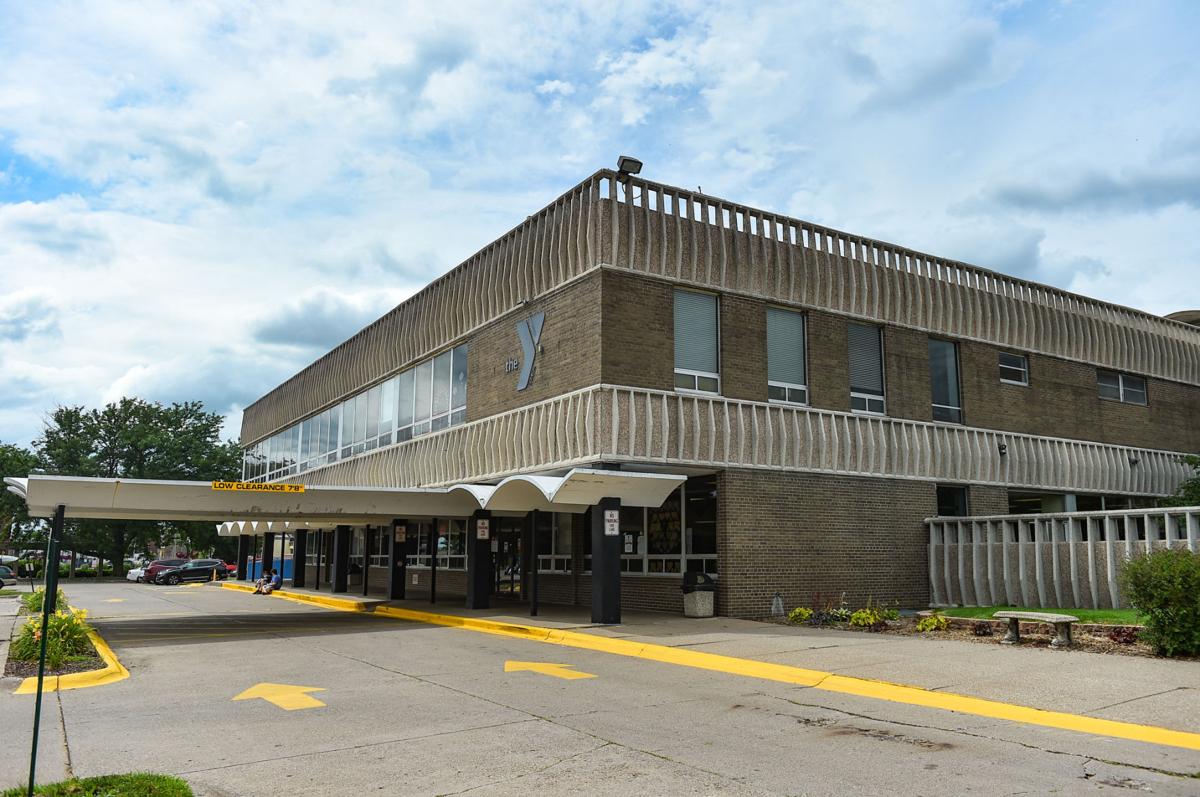 The future of three downtown Davenport properties were highlighted this week.
In a question-and-answer session to end the Downtown Davenport Partnership's annual meeting Tuesday, which was held virtually this year, Kyle Carter, DDP's executive director, talked about the existing downtown YMCA building, the vacant Mississippi Plaza building and the old Howard Johnson Hotel site.
The new downtown YMCA, being constructed across from the Quad-City Times building near 4th and River streets, is set open by Jan. 1. Carter said the existing downtown YMCA would likely be demolished.
"We have knowledge that that is a really key corridor, a very big gateway so the building is non-functional. While it's old, it's not particularly useful in any kind of rehab. This would really be an opportunity to really rewrite that corridor, and we will be addressing that" in the downtown master plan, Carter said.
Brad Martell, CEO of the Scott County YMCA, said Wednesday afternoon that the future of the property has not yet been determined. The building will still be used for several months until the new one opens.
"Once we get further along here, that property, we need to sell that property. Whoever buys it, if we demolish the building or not demo it, we would still need to use the property for" the next six months, he said.
"The property is probably going to be worth more than a 1963 building that still has the original HVAC system in it. It's been a great building and it's served a lot of people and it's a little long in the tooth now."
Citing a 2013 study, Martell said remodeling was not cost friendly at the 1.5-acre site.
"We're pretty open to a lot of different thoughts. … If I had to guess, that's probably a pretty good probability that it would be torn down and repurposed for downtown," he said.
The old Howard Johnson Hotel site, which has flooding and underground environmental concerns, sits empty across from the 3rd Street side of the Quad-City Times building.
It is still a piece of property Carter wants to see developed.
"There are a couple of ideas how we can still make that work. The ground can be dealt with. It can be adjusted to deal with," he said. "It's not impossible to develop that site; it's just hard. And the last two years have been so tough, environmentally, in general that it just has really slowed that down. We haven't taken our eye off of it. It's a gateway to downtown that really needs to be improved.
"It's been much harder than anticipated."
And the third building highlighted Tuesday was a few blocks away from the others: the vacant Mississippi Plaza building, which is for lease. RMS (McGladrey) and Lee Enterprises, the parent company of the Quad-City Times, Dispatch-Argus and Muscatine Journal, vacated the building last year.
"It is a very important building," Carter said Tuesday. "There are some plans in place to potentially rehab that building as a different use. It still could be office, it could be some portion residential; it's up in the air.
"The property owner is still working on that. We've been doing our best to help out in that regard, but I think it's a good example of it's going to be a team effort to fill a building like that and we have some work to do on the development front."
And COVID-19 will impact office space moving forward.
"It's going to be a whole new world and we're going to have to be quick on our feet to adjust to it and the Mississippi Plaza building is one example of why it's so important," Carter said.
The business news you need
With a weekly newsletter looking back at local history.