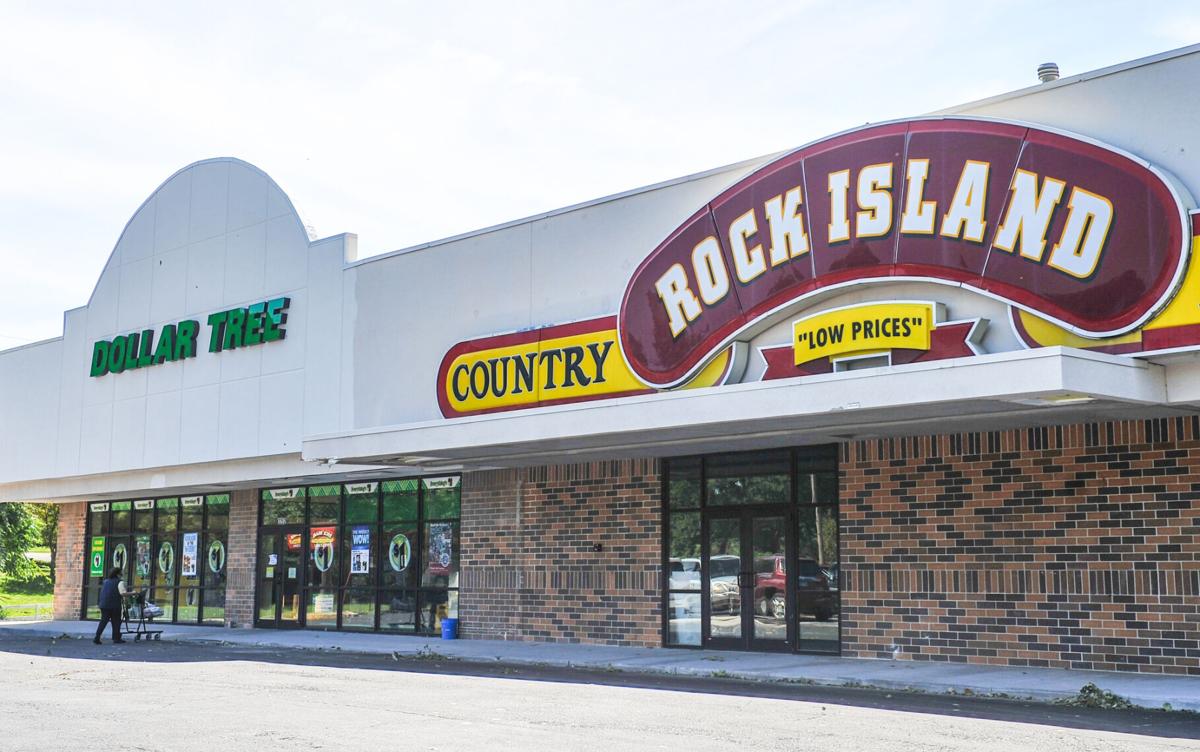 Dollar Tree marks the first business to open in the old Country Market/Eagle building in Rock Island.
The store had a soft opening in the past weeks but is the first of up to three spaces in the redeveloped grocery store to have a tenant. Redeveloping the building has been a priority for Rock Island city officials.
City Manager Randy Tweet said it changed owners several times, but officials have had discussions with the current building owner dating back about a year.
Dollar Tree occupies about one-third of the available space to lease, with room for one or two more businesses, depending on how much space is needed. QC Iowa Realty agents Ted Rebitzer and Andy Doyle are marketing the property.
"That's an area that we've been pushing for redevelopment," Tweet said. "We're ecstatic that we finally got a company in there, and now the Dollar Tree is going to grow our regular stream of business."
More than a dozen cars occupied the parking lot Wednesday afternoon, and yard signs around the business advertised job interviews. Shoppers, wearing face coverings, of all ages could be seen coming and going from the store.
Mayor Mike Thoms said the business opening shows interest in Rock Island, not just its downtown sector.
"It shows that the city of Rock Island, and the community, is continuing to revive its economic development. We will get through this pandemic. We still have a ways to go, but it shows confidence in the community to open a store," Thoms said.
"On a number of avenues, people are interested in Rock Island and are still interested in opening stores."
Rock Island's mayor continued: "It's just like we have places that we could use a grocery store and, in this case, we could use a little retail that's convenient so it means that all parts of town are wanted and needed. Not just downtown. People always talk 'downtown, downtown, downtown,' and people are filling those needs throughout the city."
Tweet said Dollar Tree had a different flavor than Family Dollar or Dollar General, both of which already have stores in Rock Island.
"To be able to go and buy those little essentials, while Dollar Tree doesn't offer the same products as a grocery store, it does offer the same things that you can stop by and pick something up," Tweet said.
"It's a really nice asset to have in the neighborhood."
The business news you need
With a weekly newsletter looking back at local history.