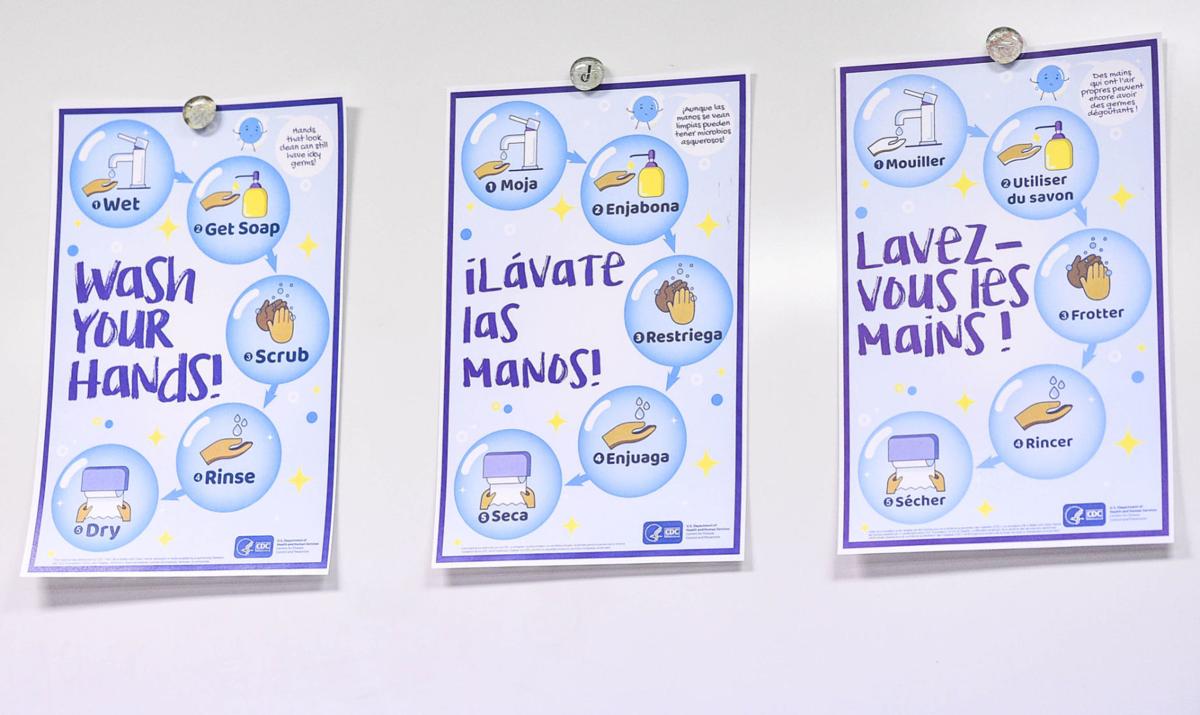 Deere & Company is restricting domestic travel to vehicles for its employees as COVID-19 continues to spread throughout the United States.
There have been 938 confirmed and presumptive cases of the novel coronavirus in the United States as of Wednesday morning, and 29 deaths, according to the Centers for Disease Control and Prevention. The World Health Organization has officially called the outbreak a pandemic.
Deere "puts the health and well-being of its team members, customers, and partners first. We are monitoring the evolving COVID-19 outbreak closely and have put restrictions on all international travel until the threat subsides," said Jen Hartmann, director of Deere's strategic public relations.
"In addition to restricting all international business travel and domestic business travel by air or rail to business-critical only, Deere & Company has temporarily suspended all international travel from, to and through several locations including China, Italy and South Korea. Domestic travel by vehicle is not restricted."
The only production pauses for Deere have occurred in China, where operations temporarily closed in January, and have since come back online.
Deere continues to monitor the ongoing effect of COVID-19 on its supply chain and has management processes in place to mitigate any impacts to its business, Hartmann said.
At the Rock Island Arsenal, the virus outbreak has had a "minimal" effect on operations there, said Kimberly Conrad, a public affairs representative on the island.
Retailers are also continuing to adapt to the situation. Target and Best Buy sent emailed notes to customers Tuesday.
Best Buy, with a location in Davenport, has "ramped up cleaning services at our stores and are adding hand sanitizer at the front entrances and at all cash registers. Sanitizing wipes are near workstations and counters so that employees can keep them continuously cleaned," the note said.
"A strict travel policy for our employees is in place, and we have canceled meetings with large gatherings, again to do what we can to help prevent the spread of the illness," Best Buy's note said.
Target's note, from its CEO Brian Cornell, recommended employee travel be restricted to "business-critical" ventures.
"On top of our daily cleaning procedures, we're adding hours to each store's payroll to make our routines even more rigorous. This means more time will be spent cleaning our stores, including cleaning surfaces like check lanes and touchscreens at least every 30 minutes," he wrote.
Food sampling has temporarily stopped "out of an abundance of caution" and locations are being staffed to be able "to support in-demand services like order pickup and drive up," Cornell said. The retailer has also begun to limit the number of key items per purchase, such as cleaning product, medicine and pantry stock-up items.
Both stores are following federal health guidelines and recommendations, including asking employees feeling ill to remain home.
Advance Auto Parts, with locations in Iowa and Illinois, sent an email note from its president/CEO Tom Greco to customers Wednesday. In it, he said cleaning and sanitation of stores has increased.
Telemedicine options are available for workers, who are encouraged to stay home if feeling ill.
"We are communicating regularly with our key suppliers to help ensure product availability and sourcing options in the event certain geographies are unable to produce or ship parts," Advance Auto Parts said.
"At present, we believe our current inventory levels and strategic sourcing decisions will help us mitigate any disruption to our business and allow us to continue servicing our customers."
Lowe's president and CEO, Marvin Ellison, also sent an email note to customers Wednesday.
In addition to echoing other recent announcements from other companies to customers, Ellison also said Lowe's has "put in place new temporary time-off guidelines to give our associates even greater flexibility and pay them for the time they need to stay home and get well. We've also provided on-demand resources to answer our associates' most frequently asked questions."
Lowe's is also limiting the number of items, such as masks and cleaning supplies, per purchase.
J.Jill, a women's clothing store inside of Davenport's Northpark Mall with locations across the country, also sent a note to customers Wednesday. In it, the operator said business will continue as usual while following recommended federal health guidelines on the outbreak.
The retailer will continue to follow the direction of the Centers for Diseases and Prevention and local government officials moving forward and will update its store locator on its website if any temporary closings are needed.
Concerned about COVID-19?
Sign up now to get the most recent coronavirus headlines and other important local and national news sent to your email inbox daily.